Head-to-Head
· France and Czech Republic (including Czechoslovakia) have met 14 times at the European Championships. France won five of these previous encounters.
· The most recent meeting between these teams at EuroVolley came in a Playoff match for the quarterfinals in 2017. Czech Republic defeated France 3-1 in that match.
· France's last victory over Czech Republic at the European Championships came in the 2005 group stage (3-0).
· France won each of their last four matches against Czech Republic in major world level tournaments (Olympic Games, World Championship, World Cup, Grand Champions Cup, World League, Nations League), all in the 2015 World League.
· Czech Republic's last win against France at major world level came at the 2010 World Championship (3-0).
France
· France qualified for the knockout stage by winning Pool D. They won all five matches, only dropping a set in a 3-1 win versus Germany.
· France are on an eight-match winning run in all competitions, since a 3-2 group stage defeat versus Brazil at the 2020 Olympic Games. They ended up winning Olympic gold after winning their quarterfinal, semi-final and gold medal match in Tokyo.
· France finished in the top-eight in 10 of the last 12 editions of EuroVolley, with a ninth place in 2007 and 2017 as the only exceptions.
· At the 2019 European Championships, France won their first seven matches before falling 3-2 to Serbia in the semi-finals.
· Earvin Ngapeth (62) and Jean Patry (58) are France's leading point scorers at this tournament.
· Patry (25%) recorded the best blocker efficiency of all players in the group stage, while Ngapeth ranks among the best receivers (41.46% perfect receptions, 30.49% efficiency).
Czech Republic
· Czech Republic reached the Eighth Finals by finishing fourth in Pool B. They defeated Slovenia (3-1) and Montenegro (3-0) in the group stage.
· Czech Republic could record more than two victories at a European Championships for the first time since 2001 (4 wins). They finished fourth that year.
· Czech Republic posted a top-eight finish in only one of their last eight participations in the tournament, a seventh place in 2017.
· At the 2019 European Championships, Czech Republic lost 3-0 to Serbia in the Eighth Finals.
· Lukas Vasina (79) won the most points for Czech Republic in this year's group stage. He also ranks among the best receivers with 46.27% perfect receptions and an efficiency of 41.04%.
Barthélémy CHINENYEZE

Bio
Barthélémy discovered volleyball in Dunkerque by going to see matches with his father, He didn't start practicing until the age of 13. Six years later, in May 2017, he celebrated his first selection with the French team. He will play for Milan next year with Jean Patry.

Team
Team Profile
FRANCE
Address
17, rue Georges Clémenceau CHOISY LE ROI - Cedex
Team Schedule
Previous Games
Team
Staff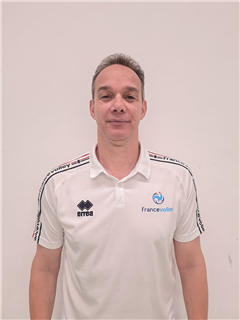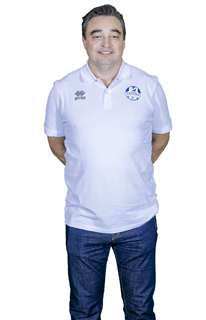 Highlights
Coach Bernardinho
---
Highlights
Outside hitter Earvin Ngapeth
---
Highlights
Libero Malin Monik
---
Highlights
Team Czechia celebration
---
Gallery
Disclaimer
Photos featured on the CEV Photo Galleries are downloadable copyright free for media purposes only and only if CEV is credited as the source material. They are protected by copyright for all other commercial purposes. Those wishing to use CEV Photo Gallery photos for other commercial purposes should contact press@cev.eu
Match Report
FRANCE v CZECH REPUBLIC

Article
13 September 2021
The Czech lions fought for sensational promotion into the quarterfinals. They defeated the Olympic champions without losing a set (22:25, 19:25, 32:34). In the final part of the game the Czech Republic used their ninth match point as fans in Ostrava went crazy.
Jan Galabov started the match with his serve. Thanks to the fan's support the Czechs took an early lead 4:0. After Hadrava's super spike (9:12) and Jan Polak's ace (11:17) France realized that they were unable to stop their amazing opponent. However, the Olympic champions reduced the score difference (14:18) and the Czech coach took a time-out. France continued to fight and they almost equalized (22:23). Unfortunately for them, they made a mistake which meant two set points for the Czech team. Adam Bartos's successful block pleased all home fans in Ostravar Arena as Czechs won the opening set.
Czech volleyballers continued in the same rhythm in the second part of the game. France equalized (8:8) and started a huge battle for every single ball. Jan Hadrava's ace followed by Vasina's precious attack meant regaining the lead (11:14). Hadrava was unstoppable today as his another super spike forced French coach to take a time-out. Though it didn't help at all (16:21). This set was finished by a bad serve which ended in the net (19:25).
The beginning of the third set was quite equal (5:5, 7:7). France took the lead for the very first time after Jean Patry's ace (9:7). Czech Republic turned the game around after a great Hadrava serve (13:14). Both teams played their best (22:22) though it was the French team that had the advantage of two set points (24:22). Novak took a time-out and it was crucial as three Czech points in a row meant first match point. Every time it was the same. France defended a Czech chance to win but suddenly they created another one. However they took the ninth chance to win this crazy match and sent Olympic champions back home (32:34).
Jean Patry, France opposite: "Czech players played extraordinary today and were pushed by amazing fans. Today's result is a big surprise but we are not machines. I mean we are mentally and physically tired and then it can all be complicated."
Jiri Novak, Czech coach: "After match like this I could probably talk a lot but I will be brief today. Although we won and performed great but that's how it ends. We all know what happened after we defeated Slovenia and this mustn't be repeated under any circumstances. We have to prepare ourselves for the next game and fight for every ball. We will see what the result will be.
Read more
The match in numbers
Points
The combined total number of points scored by both teams throughout the entire match.
Duration
The total length of the match, from the first serve through until the last point has ended.
Spectators
Total number of people in attendance at the venue – taken at the end of the second set.
Match Spikes
The combined total number of successful spikes achieved by both teams throughout the entire match.
Reception Level
An average of the two team service reception percentages from the complete match.
Net Domination
The number of successful point winning blocks of FRANCE compared to CZECH REPUBLIC.
Ace Count
FRANCE number of service aces compared to CZECH REPUBLIC
Error Difference
Errors leading to points of FRANCE, next to those from CZECH REPUBLIC