Head-to-head
· Slovenia and Croatia will play each other for the first time at the European championships.
· These teams have yet to meet at major world level tournaments (Olympic Games, World Championship, World Cup, Grand Champions Cup, World League, Nations League).
· Slovenia meet a neighbouring country for the fourth time at the European championships. They defeated Austria 3-0 in 2011 and Italy 3-1 in 2015, while losing 3-0 versus Italy in this year's group stage.
· Croatia have never met a neighbouring country at the European championships.
Slovenia
· Slovenia qualified for the knockout stage by finishing second in Pool B. One of their two defeats came against group winners Italy (3-0).
· Slovenia finished in the top-eight at each of the last three European championships, after failing to do so in each of their first five participations. They finished runners-up in both 2015 and 2019.
· Slovenia are the only team that have contested multiple finals at the European championships without ever winning the title.
· Toncek Stern (60) is Slovenia's leading point scorer at this tournament.
· Dejan Vincic (52.13%) is among the players with the highest setter efficiencies in this year's final round.
Croatia
· Croatia qualified for the Eighth Finals with a W3-L2 record, losing to group winners France (3-0) and second-placed Germany (3-0).
· Croatia (3) have already won more matches at the 2021 European championships than at their three previous participations combined (W2-L9).
· Croatia can win three consecutive matches at the European championships for the first time. Their wins against Estonia and Slovakia were already their first successive victories at the tournament.
· Leo Andric (91) is the fourth-most prolific scorer in this year's final round, behind the Netherlands' Nimir Abdel-Aziz (122), Turkey's Adis Lagumdzija (104) and Belgium's Sam Deroo (92).
· Andric has recorded third-most aces in the final round, behind Bulgaria's Todor Skrimov (17) and Italy's Alessandro Michieletto (15).
· Only Poland's Piotr Nowakowski (22) has recorded more points from blocks in the final round than Kruno Nikacevic (14).
Klemen CEBULJ


Bio
Klemen Čebulj was born in 1992 in Slovenj Gradec. His sports career began in 2007 in the team of Volleyball club Fužinar, while in the season 2008-09 he transferred to OK Fram where he has remained for two years. His debut in the senior national team came in 2010, together with a bronze medal in the 2011 edition of the CEV European League.
Team
Team Profile

SLOVENIA

Address
Črnuška cesta 9 Ljubljana - Črnuče
Team Schedule
Previous Games
Team
Staff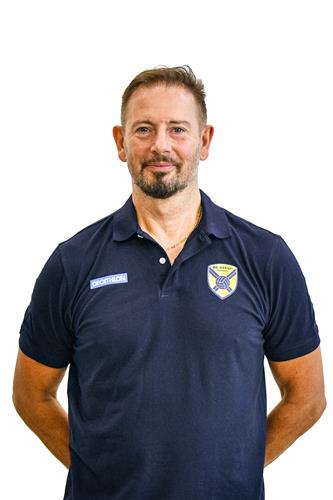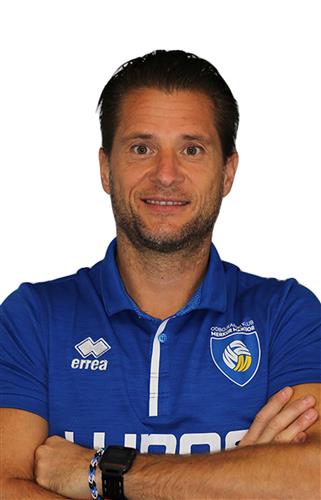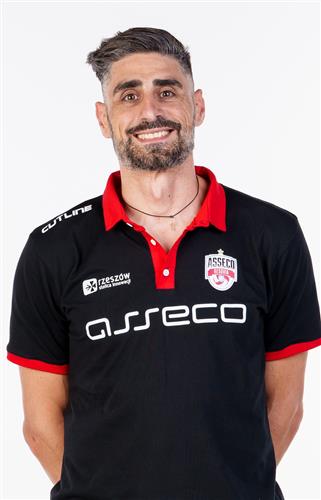 Highlights
Outside hitter Tine Urnaut
---
Highlights
Outside hitter Marko Sedlecek
---
Highlights
Middle blocker Jan Kozamernik
---
Highlights
Team Croatia celebration
---
Highlights
Team Slovenia celebration
---
Gallery
Disclaimer
Photos featured on the CEV Photo Galleries are downloadable copyright free for media purposes only and only if CEV is credited as the source material. They are protected by copyright for all other commercial purposes. Those wishing to use CEV Photo Gallery photos for other commercial purposes should contact press@cev.eu
Match Report
SLOVENIA v CROATIA

Article
13 September 2021
The silver team from the last CEV EuroVolley confirmed the role of the favorite as they defeated Croatia 3:1 (25:20, 25:18, 19:25, 25:12). The third set was taken from them by Leo Andric who scored five aces in a row but otherwise Slovenia was the better team.
Croatia entered the game with energy and thanks to Leo Andric's great serves followed by good attack took an early lead 4:0. Their opponent answered almost immediately as they equalized after fantastic blocks (6:6). Croatian setter Tsimafei Zhukouski was hit with the ball after his teammate tried to kick it and he had to be substituted. Slovenia were better in reception and their attacks were stronger. Especially outside spiker Klemen Cebulj scored one point after another. His team grabbed the lead (14:12, 17:13) and controlled it for the rest of the opening set (25:20).
After his unpleasant injury, Zhukouski was back in the game but it didn't change the overall direction of the game. The Slovenians were more emphatic and better on the serve. Alen Pajenk's ace changed the score once again (8:4). They extended it into a nine point lead (21:12) and without breaking a sweat won the second set.
An otherwise quite equal third set had an unexpected ending. Slovenia played very well in attack and led for most of the time. However a successful Nikacevic spike followed by a Slovenian mistake meant a draw (19:19). Leo Andric was on the serve and he performed something unseen. He scored five aces in a row and decided that this match was going to continue.
Slovenian went directly for their goal in the fourth set. A great build up extended by amazing serves made the fourth set one sided. Firstly, they led 10:4, then 14:6 and finally finished this game (25:12).
Alen Pajenk, middle blocker: "It was a tough match, we knew that Croatia would come as hard as possible. You could see this in the beginning of the game. Then we started to play better, beated their blocks and improved our defence. It the third set they had a good serve when they scored five aces in a row. Fortunately for us we came back even stronger and brought home this victory."
Leo Andric, Croatia opposite: "Slovenia was better even though we tried our best. They came for the victory from the beginning. I managed to surprise them with my serve. I can't really tell why it was that good, I just tried it. Unfortunately in the next set we were completely down and it wasn't all right."
Read more
The match in numbers
Points
The combined total number of points scored by both teams throughout the entire match.
Duration
The total length of the match, from the first serve through until the last point has ended.
Spectators
Total number of people in attendance at the venue – taken at the end of the second set.
Match Spikes
The combined total number of successful spikes achieved by both teams throughout the entire match.
Reception Level
An average of the two team service reception percentages from the complete match.
Net Domination
The number of successful point winning blocks of SLOVENIA compared to CROATIA.
Ace Count
SLOVENIA number of service aces compared to CROATIA
Error Difference
Errors leading to points of SLOVENIA, next to those from CROATIA