Finland plays at home against Turkey
In the final macth of Pool C, Finland and Turkey will go head to head and solve the pool phase standings. Turkey has lost only one game to The Netherlands, where as Finland has lost to both Russia and The Netherlands. The match is expected to be a battle of opposites, Finnish Urpo Sivula and Turkish Adis Lagumdzija have both been key players for their team. Which can set their team on fire and finish pool phase with a win?
Niklas SEPPÄNEN


Bio
Niklas was born in Helsinki and he chose volleyball because of his dad and big brother who both played. His achievements are: Finnish cup champion 2014, French ProB champion and MVP 2016, Bellarus cup champion and best attacker 2018, cup silver in Germany 2018 and 9th place in World Championships 2015. He spends as much time as possible with his fiancé, family and friends.
Team
Team Profile

FINLAND

Address
Valimotie 10 Helsinki
Team Schedule
Previous Games
Team
Staff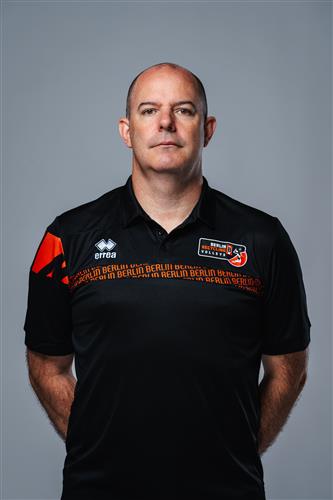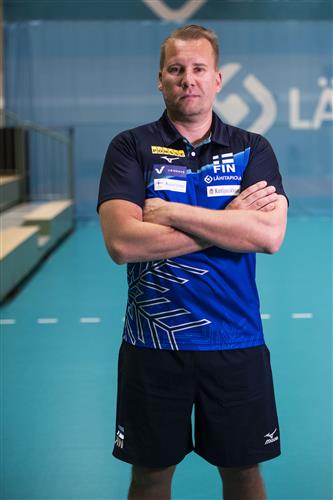 Highlights
Bus arrival for team Finland
---
Highlights
Finland cheering after a point
---
Highlights
Sivula exulting
---
Highlights
MFC-15-FINLAND vs TURKEY
---
Highlights
MFC-15-FINLAND vs TURKEY
---
Highlights
MFC-15-FINLAND vs TURKEY
---
Highlights
Mert and his teammates
---
Gallery
Disclaimer
Photos featured on the CEV Photo Galleries are downloadable copyright free for media purposes only and only if CEV is credited as the source material. They are protected by copyright for all other commercial purposes. Those wishing to use CEV Photo Gallery photos for other commercial purposes should contact press@cev.eu
Match Report
Finland defeated Turkey in Pool C last match

Both Turkey and Finland had already secured tickets to EuroVolley's next phase, but the pool standings were still open. Therefore an extremely fierce battle was expected in this encounter.
First set progressed neck-to-neck with both teams presenting excellent side-out game. Finland claimed 3 point lead 17 - 14 due to strong block and defense, thus forcing Turkey on a time-out. The Finns were on a roll and thrived with home crowd cheering loudly from both sides and the middle. Joonas Jokela ended set 25 - 17 with an ace serve.
Finland continued with the drive from first set and claimed 5 - 1 lead. However, Turkey figured out new moves on time-out and got closer and closer until tied the match 8 - 8. During Adis Lagumdzija's serve turn, Turkey got 8 consecutive points and grabbed to set victory with both hands. Finns called time outs 8 - 10 and 8 - 13, but started their comeback too late. Turkey ends set 16 - 25 with a block. Yigit Gülmezoglu was the top scorer of the set with 8 points.
Third set's start was a fierce battle from the beginning. Emotions were running high and Turkey got a yellow card at 8 - 8 after coach Nedim Özbey protested to the referee. After clever tip by Sakari Mäkinen and super spike from Urpo Sivula, Finland claimed 3 point lead and Turkey called for time-out at 16 - 13. This worked and Turkey tied the match 19 - 19. Lagumdzija's ace takes Turkey to lead 20 -21. A moment after Niko Suihkonen's spike claims Finland the lead (23 - 22) and Turkey called a time-out. The tables turned and Finns needed a time out at 23 - 24. Finns clear first of Turkeys's set point, but missed three opportunities to end the set for the hosts. Finally Turkey claims set 27 - 29 with a block.
Fourth set was tied until 8 - 8, when Finland claimed a two point lead with a spike and an ace. Urpo Sivula's ace forced Turkey on a time-out (18 - 13). Joonas Jokela entered court again with an ace (21-15). Despite Turkey's efforst, Finland took the match to fifth set as Turkey's serve error ending the set 25 - 18.
In the final set, Turkey had 5 - 8 lead when teams switched sides. Finland wanted to end the pool phase on a high note and tied the match 9 - 9 with an ace. Finns called a time-out at 12 - 13, and this worked thus great defense game Finland got break points and won the set with Urpo Sivula's spike 15 - 13. Top scorers were Sivula (22 points) and Lagumdzija (28 points). Turkey places 3rd and Finland 4th in Pool C and will face Pool A's 1st and 2nd teams in the 1/8 finals.
Read more
The match in numbers
Points
The combined total number of points scored by both teams throughout the entire match.
Duration
The total length of the match, from the first serve through until the last point has ended.
Spectators
Total number of people in attendance at the venue – taken at the end of the second set.
Match Spikes
The combined total number of successful spikes achieved by both teams throughout the entire match.
Reception Level
An average of the two team service reception percentages from the complete match.
Net Domination
The number of successful point winning blocks of FINLAND compared to TURKEY.
Ace Count
FINLAND number of service aces compared to TURKEY
Error Difference
Errors leading to points of FINLAND, next to those from TURKEY
"This match and the victory were a dream way to end this section of the European Championship at home. We did not really focus on the fact that Turkey had beaten Russia earlier in the tournament; we just wanted to play our own game and I think you can agree that we have raised the level of our performance with each match. Now we go to Poland and we want to win at least one more game there!"
Urpo Sivula
Opposite hitter of Finland