Overview
The defending champion Serbia finished 2nd in Pool A after losing to the host Poland in a nail-biting five-setter. They recorded four victories, but the last of them against Greece came in unexpected five-setter. MVP from 2019 - Uroš Kovačević scored in pool phase 74 points playing in four out of five games and hopes to help his team to become the first back-to-back European champion since Italy in 2003 and 2005. On the other side, Turkey can count on Adis Lagumdžija who with 104 became the second best scorer of pool phase. Turkey earned surprising 3-1 victory over Russia in their opening game, but in their last match they lost 3-2 to Finland finishing 3rd in Pool C. The teams locked horns only twice at EuroVolley in 1958 (Turkey's win) and in 2011 (Serbia's win).
EuroVolleyM: Exciting matchups set for the Eight Finals
---
Head-to-Head
· Serbia (including Serbia and Montenegro and Yugoslavia) and Turkey met twice at the European Championships. Yugoslavia defeated Turkey 3-0 in the 1958 group stage and Serbia won 3-0 in the 2011 group stage.
· The only meeting between these teams at major world level tournaments (Olympic Games, World Championship, World Cup, Grand Champions Cup, World League, Volleyball Nations League) came at the 1998 World Championships. Yugoslavia defeated Turkey in straight sets in the first group stage of that tournament.
· Turkey defeated Serbia 3-1 in the group stage at the 2015 European Games in Baku. Both teams stranded in the quarterfinals of that tournament.
Serbia
· Defending champions Serbia progressed to the knockout stage by finishing second in Pool A, only losing 3-2 to group winners Poland.
· Serbia can become the first team to win consecutive European Championships since Italy in 2003 and 2005.
· Serbia (including Serbia and Montenegro and Yugoslavia) finished in the top eight in each of the last 13 European Championships (did not participate in 1993), and in each of their last 16 participations in the tournament since an 11th-place finish in 1985 (as Yugoslavia).
· Serbia won 14 of their last 15 matches at the European Championships, with this year's 3-2 group stage defeat versus Poland as the only exception.
· Serbia have won at least one set in each of their last 45 matches at EuroVolley, since a 3-0 defeat against Russia in the 2007 semi-finals.
· Uros Kovacevic (74) is Serbia's leading points scorer in this year's final round. He played in four of the team's five matches.
Turkey
· Turkey progressed to the knockout stage by finishing third in Pool C. They lost their last two matches after starting the tournament with three successive wins.
· Turkey have yet to finish in the top eight at the European Championships. Their best result in the competition is an 11th place-finish in 1963, 2011 and 2017.
· Turkey could record more than three wins at a EuroVolley for the third time, after 1958 (6) and 1963 (6).
· Turkey have lost each of their last seven deciding sets at the European Championships. Their most recent five-set wins in the competition came against West Germany and Sweden in 1971.
· Adis Lagumdzija (104) became the second player to reach 100 points in this year's final round, after Netherlands' Nimir Abdel-Aziz (122).
· Vahit Emre Savas (13) is among the players to have won the most points from blocks in the final round this tournament.
"We know our opponent and how strong they are. Also we know we have to play at a high level to try our best to win."
Murat YENIPAZAR
Turkey #10
"Turkey are very good, but if we want to be champion again we have to beat everyone."
Uros KOVACEVIC
Serbia #2
Uros KOVACEVIC


Bio
It has always been said that he is a great talent. This was confirmed by the results he achieved in the under age selections, with which he conquered the world and Europe. He always knew that a lot was expected of him, and he always went his own way. Today, Uros is one of the best volleyball players in the world. He knows how to play the hardest balls and how to score points in decisive moments.
Team Profile

SERBIA

Address
Terazije 35/II BEOGRAD
Team Schedule
Previous Games
Team
Staff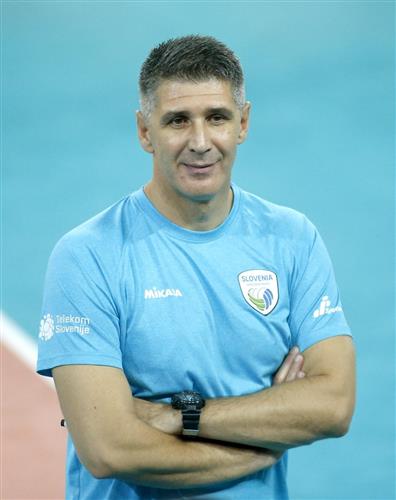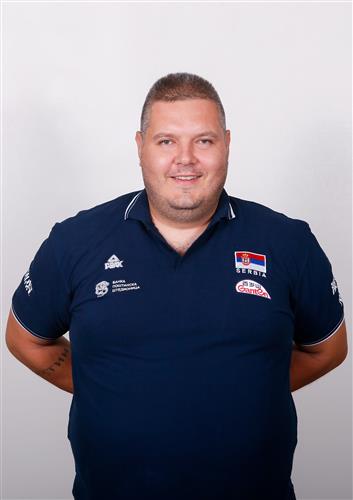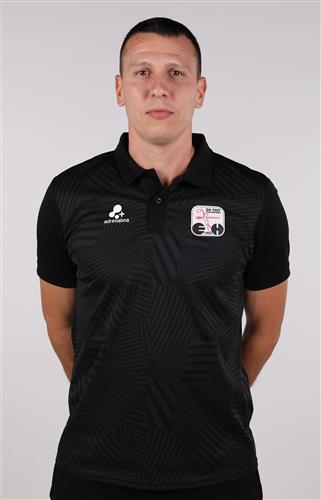 Highlights
Ace is safe now thanks Nikola Jovovic
---
Highlights
Marko Ivovic and Adis Lagumdzija
---
Highlights
Uros Kovacevic digs the ball as Marco Ivovic watches
---
Highlights
Thrilling rally of the match - Murat Yenipazar and Caner ERGÜL trying to save the ball
---
Highlights
Coach Slobodan Kovac celebrating
---
Highlights
Mutual respect - the expected sight after a volleyball match
---
Highlights
Team Serbia progresses to the quarterfinals
---
Gallery
Disclaimer
Photos featured on the CEV Photo Galleries are downloadable copyright free for media purposes only and only if CEV is credited as the source material. They are protected by copyright for all other commercial purposes. Those wishing to use CEV Photo Gallery photos for other commercial purposes should contact press@cev.eu
The match in numbers
Points
The combined total number of points scored by both teams throughout the entire match.
Duration
The total length of the match, from the first serve through until the last point has ended.
Spectators
Total number of people in attendance at the venue – taken at the end of the second set.
Match Spikes
The combined total number of successful spikes achieved by both teams throughout the entire match.
Reception Level
An average of the two team service reception percentages from the complete match.
Net Domination
The number of successful point winning blocks of SERBIA compared to TURKEY.
Ace Count
SERBIA number of service aces compared to TURKEY
Error Difference
Errors leading to points of SERBIA, next to those from TURKEY
"If you don't respect your opponent things like that happen. It was a case against Greece and also today. We didn't learn from the past and this is a mistake, because we gave a chance to the opponent to take us into their game and then it's difficult to play. I think that if you want to be the champion you have to play like a champion. Always take the opponent in your game and show your game like we did in the first set. We didn't give them a chance to play what they know and it was our game."
Marko Ivovic
outside hitter of Serbia
"I think we played a great game. There were a couple mistakes at the end in the last set, and also in the end of fourth set, because we could close this game 3-1, but it is what it is - we lost. They fought better than us, but we also thought very well. I'm proud of my team. We gave our best. We spent together almost three months, there is a great group of people and I'm always happy to be with them."
Adis Lagumdzija
opposite of Turkey