Poland have opened their 2021 #EuroVolleyW campaign starting on the right foot, winning at 3-1 over Germany. Although it was a team effort, there was one player who shined throughout all the four sets. 20-year-old Stysiak hammered as many as 30 points, and will for sure cause problems to Greece's defence.
Greece, on the other hand, lost at 0-3 in their opening match against hosts Bulgaria. Anthi Vasilontanaki became best scorer for her team with 14 points to her name. Although they had lost their first match, Vasilontanaki and her teammates remain positive and want to show their full potential at #EuroVolleyW. 
Olga STRANTZALI


Bio
Olga started volleyball at the age of 7 and in 2014 she went to the USA combining studies and volleyball (UCLA Bruins and Miami Hurricanes). After finishing college she moved back to Europe, initially in France (she won the League with Beziers) and then in Poland (Enea PTPS Pila, Legionovia Legionowo and last season she celebrated the title as a player of Chemik Police).
Team
Team Profile

GREECE

Address
OAKA, Athens Olympic Aquatics Center - Spyros Louis Avenue MAROUSSI
Team Schedule
Previous Games
Team
Staff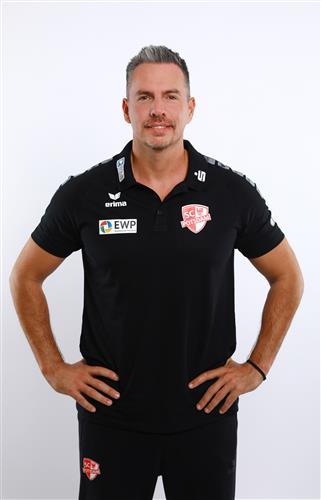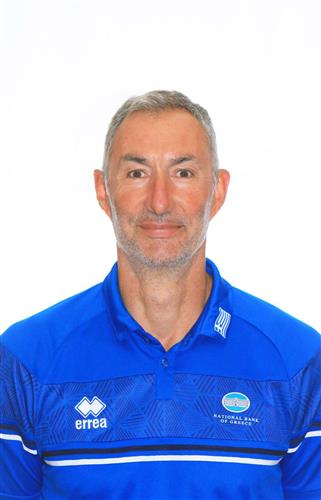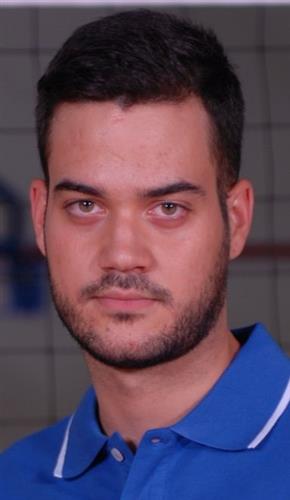 Highlights
Poland waiting for the match to start
---
Highlights
Greece supporters
---
Highlights
Martha Evdokia Anthouli (GRE) trying to reach for the ball
---
Highlights
Ace is in the house
---
Highlights
Poland showing defence skills
---
Gallery
Disclaimer
Photos featured on the CEV Photo Galleries are downloadable copyright free for media purposes only and only if CEV is credited as the source material. They are protected by copyright for all other commercial purposes. Those wishing to use CEV Photo Gallery photos for other commercial purposes should contact press@cev.eu
Match Report
Poland remain unbeaten

Considered favorite in the match, Poland did not surprise and achieved a straight-set win over Greece to top the standings in Pool B.
● It was not too much of an effort for Poland to get the first set after smashing excellence on attack with 65% efficiency on winning spikes. The young Magdalena Stysiak was again on fire scoring 8 points in the opening set.
● With many more errors in the second set (10) Poland made their opponent believe in the comeback. The set even went into a point-by-point mode but with its progression, Polska did not let surprises. Zuzanna Efimienko-Mlotkowska and Magdalena Stysiak shared the leadership in the set both scored 5 and 7 points respectively.
● Greece took a bit of lead at the start of the third set (4-1) but from then on, the match went in one direction only.
● Magdalena Stysiak was again the best performer on the court finishing the match with a total of 21 points including 3 blocks and 1 ace.
Read more
The match in numbers
Points
The combined total number of points scored by both teams throughout the entire match.
Duration
The total length of the match, from the first serve through until the last point has ended.
Spectators
Total number of people in attendance at the venue – taken at the end of the second set.
Match Spikes
The combined total number of successful spikes achieved by both teams throughout the entire match.
Reception Level
An average of the two team service reception percentages from the complete match.
Net Domination
The number of successful point winning blocks of GREECE compared to POLAND.
Ace Count
GREECE number of service aces compared to POLAND
Error Difference
Errors leading to points of GREECE, next to those from POLAND
"Greece played very well. They are a dangerous opponent. However, today we were concentrated enough and managed to get these 3 points which made me happy. There will be no easy matches in Pool B. Every team is fully motivated to qualify for the next stage."
Jacek Nawrocki
Head Coach, Poland
"We are happy! We managed to keep a high level of confidence and concentration throughout the game. We are growing up match by match which is our main goal."
Zuzanna Efimienko-Mlotkowska
Middle Blocker, Poland
"We knew that our first two games here would be difficult, against Bulgaria and Poland. Today, we delivered better level than in the opening match. We have to fix several things in our game. Our match against Spain will be crucial for us."
Styliani Christodoulou
Captain, Greece