Eda ERDEM DÜNDAR

Bio
Born on June 22 1987 in Istanbul, Eda has been playing volleyball since 2000. She has started her career in Besiktas SC. At 2008, she has been transfered to Fenerbahce. She plays in the Turkish National Team since 2005 and has worn the national team uniform more than 300 times. She is still the captain of Fenerbahce and national team.
Head-to-Head
· Turkey and Poland meet for the fourth time at the European Championships. Turkey won twice and Poland once.
· Poland's win over Turkey came in the final in 2003 (3-0). Turkey recorded 3-1 wins in the 2017 playoff round and in the 2019 semi-finals.
· Turkey defeated Poland in each of their last three meetings at major world level tournaments (Olympic Games, World Championship, World Cup, Grand Champions Cup, World Grand Prix, Volleyball Nations League), all in the Nations League: 3-0 in 2018, 3-2 in 2019 and 3-1 in 2021.
· In January 2020, Turkey defeated Poland 3-2 in the European Olympic qualifying tournament. Turkey eventually defeated Germany 3-0 in the final of that tournament and qualified for the 2020 Olympic Games in Tokyo, where they reached the quarter-finals.
Turkey
· This will be Turkey's 100th match at the European Championships. They recorded 51 wins and 48 defeats in their previous 99.
· Turkey finished in the top four in each of the last three European Championships: fourth in 2015, third in 2017 and second in 2019. They also recorded a top-four finish in 2003 (2nd) and 2011 (3rd).
· Turkey have won six successive matches at the European Championships for the first time. They defeated Czech Republic 3-1 in the round of last 16.
· Turkey lost three of their last 20 matches at the European Championships. All three defeats were versus Serbia, while they won each of their last 17 games against all other opponents.
· Turkey won four of their previous five quarter-final matches in the competition, with a 3-0 defeat to Russia in 2013 as the only exception. They defeated Russia (2011, 2017) and the Netherlands (2019) in straight sets, and Germany (2015) in five sets.
· Ebrar Karakurt (99) is Turkey's leading points scorer this tournament.
Poland
· Poland finished in the top four in one of the last five editions of the European Championships (fourth in 2019), directly following four consecutive editions where they finished outside of the top four.
· At the 2019 European Championships, Poland defeated Germany 3-2 in the quarter-finals. The Poles had lost their first two quarter-final matches in the competition: 3-0 versus Serbia in 2011 and 3-1 against the Netherlands in 2015.
· Poland have won five of their six matches in this tournament, with a 3-1 defeat against Bulgaria in the group stage as the only exception. Poland defeated Ukraine 3-1 in the round of last 16.
· Poland won 11 of their last 13 European Championships matches that went to a deciding set.
· Magdalena Stysiak (104) has won the most points for Poland this tournament, despite not playing in the group stage match versus Spain.
· Zuzanna Efimienko-Mlotkowska (19) is among the players to have won the most points from blocks in the final round of this edition. She was Poland's top scorer in the round of last 16, collecting 17 points of which nine from blocks.
Team
Team Profile
TURKEY

Address
Emniyet Mahallesi Milas Sokak, 9/A - Besevler ANKARA
Team Schedule
Previous Games
Team
Staff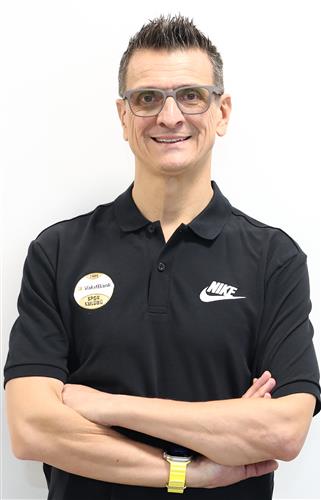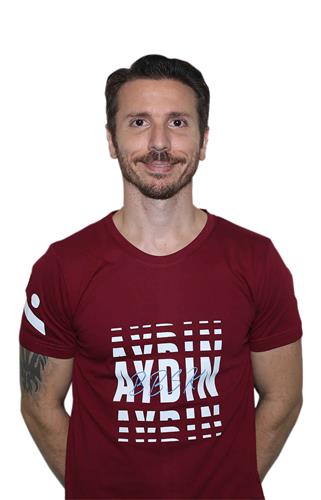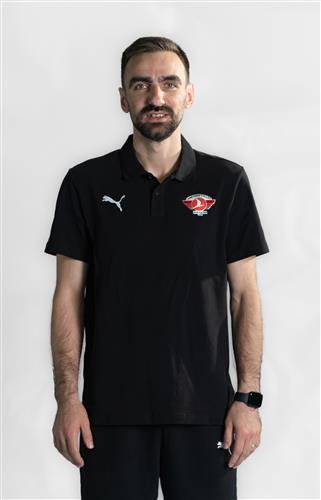 Highlights
Turkey's head coach, Giovanni Guidetti also warming up
---
Highlights
Fans of Turkey
---
Highlights
Turkey celebrating a point
---
Highlights
Poland after a successful action
---
Highlights
Katarzyna Wenerska receiving
---
Highlights
Magdalena Stysiak (POL) trying to overcome TUR's block
---
Highlights
Turkey- team and staff, happiness
---
Highlights
Turkey team celebrating with their fans
---
Gallery
Disclaimer
Photos featured on the CEV Photo Galleries are downloadable copyright free for media purposes only and only if CEV is credited as the source material. They are protected by copyright for all other commercial purposes. Those wishing to use CEV Photo Gallery photos for other commercial purposes should contact press@cev.eu
Match Report
Turkey through to the Semi Finals after a dominant display against Poland

Playing in front of a sea of red flags Turkey booked a Semi Finals spot for a fourth consecutive EuroVolley Women tournament. The defending silver medalists dominated in all phases of the game beating Poland in straight sets to celebrate match #100 in the history of the competition.
● 17-year old Martyna Czyrnianska started at outside spiker for Poland and the Turks wasted no time getting to her. The teenager committed a serve error, a reception error and got just 20% kill rate in attack. Still Poland was up by four when Ebrar Karakurt went on a scoring spree. An ace sandwiched between two monster spikes gave Turkey a lead they never relinquished. There were five aces in total (all by Turkey) in the first set.
● The EuroVolley 2019 silver medalists quickly jumped to a four-point lead that only grew bigger. Suffocating block, 73% kill rate in attack, three aces and a number of spectacular saves by libero Simge Akoz. All that contributed to the 11-points difference in the final score.
● Poland kept the score tied until 13-13 in the third set. Then Hande Baladin and Eda Erdem hit timely aces helping Turkey build a comfortable lead. On the first two match points Karakurt was stopped by kill blocks by Zuzanna Efimienko-Mlotkowska but on the third time of asking Turkish outside spiker put an exclamation point with a thunderous spike.
● Turkey finished with ten aces. Karakurt was the top scorer with 20 points for the winners. For Poland Magdalena Stysiak finished with 14.
Read more
"I would like to thank all of our supporters. It was really amazing to play in front of them. The key for today's win was our aggression. At the start of the tournament our goal was to get a medal. Now we're going to Belgrade hungry for gold."
Hande Baladin
Outside Spiker, Turkey
"It was a difficult match for us. Poland played well but my players had courage and aggression. They are very, very tired. But they never give up. The atmosphere in Plovdiv was just incredible. I know it's not far away from Istanbul, but still, it was amazing. But do you know what the greatest thing is? The fans in Turkey watched the match in the parks, in a big stadium... I saw this before only for football. That's why I'm very proud, because my team gave a great night to the Turkish fans."
Giovanni Guidetti
Head Coach, Turkey
"It's very difficult to talk at this moment. We gave 100% and it was not enough. Turkey is a really strong team and we have no luck against them in every important match. We lost in a very tough match a year ago in the Olympic qualification for Tokyo. Today we lost 0-3, but I'm proud of my team. Maybe it's not enough to give everything when playing against Turkey, but in the women's volleyball they are one of the strongest teams in the world. Now I cry but I'm really so proud of my teammates."
Magdalena Stysiak
Opposite, Turkey
The match in numbers
Points
The combined total number of points scored by both teams throughout the entire match.
Duration
The total length of the match, from the first serve through until the last point has ended.
Spectators
Total number of people in attendance at the venue – taken at the end of the second set.
Match Spikes
The combined total number of successful spikes achieved by both teams throughout the entire match.
Reception Level
An average of the two team service reception percentages from the complete match.
Net Domination
The number of successful point winning blocks of TURKEY compared to POLAND.
Ace Count
TURKEY number of service aces compared to POLAND
Error Difference
Errors leading to points of TURKEY, next to those from POLAND