Overview
Croatia after earning emphatic straight-set win over Switzerland on the opening day in Zadar is looking for another victory on home soil. In their first encounter, the hosts were headed by powerful duo Laura Milos and Samanta Fabris, but they will need to put even more efforts facing Belarus. The Belarusians, in their first match lost to Italy, they proved that blocking can be their strongest points and that they have no fear, even having the strongest opposites and hitters on the other side of the net. Keep eye to Belarusian middle blocker Nadzeya Vladyka and their two top scorers Hanna Klimets and Tatasiana Markevich.
EuroVolleyW: Croatia tries to keep things going against Belarus
---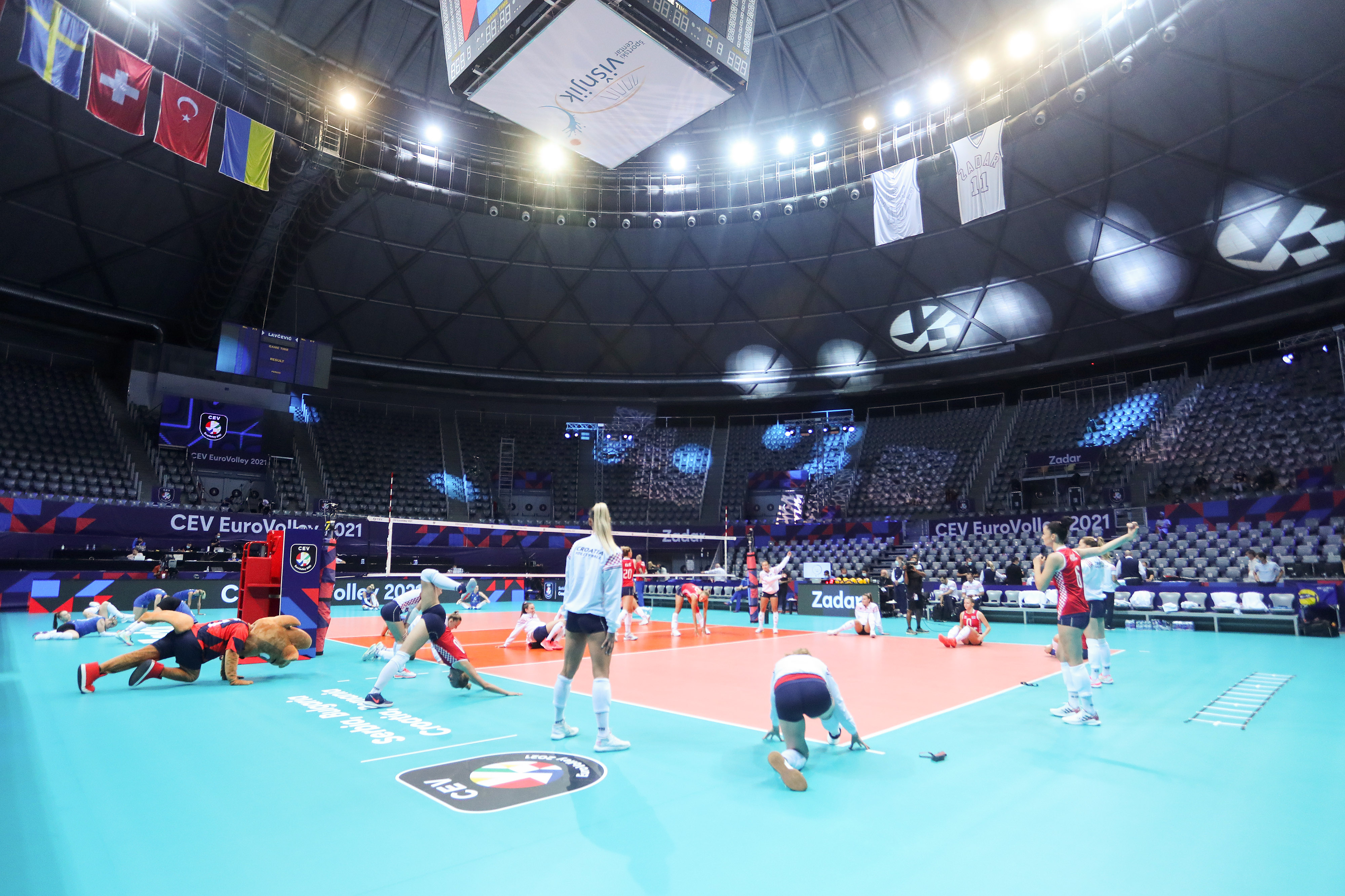 Teams and Ace get ready at SC Visnjik Krešimir Ćosić Dvorana
Hanna KLIMETS


Bio
Anna Klimets was born on 4 March 1998 in the city of Baranovichi. She started playing volleyball in 2010 in her hometown on the initiative of her father. She is a two-time silver (2016, 2021) and two-time bronze (2018, 2019) medalist of the Russian championships and has finished 7th at the European Championship. In her free time she likes to read books and chat with her friends.
Team
Team Profile

BELARUS

Address
Pobediteley avenue 23/1-2 office 807 MINSK
Team Schedule
Previous Games
Team
Staff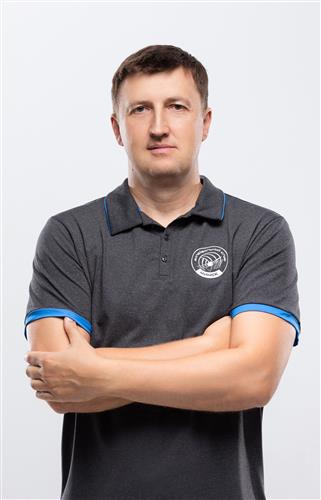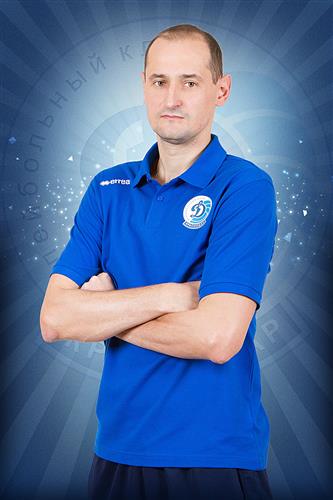 Highlights
Warm-up before the BLR vs CRO at SC Visnjik Krešimir Ćosić Dvorana
---
Highlights
Ace welcomes Belarus
---
Highlights
Croatia celebrating a point
---
Highlights
Hanna Klimets being stopped by Croatian block
---
Highlights
Matea Ikic (CRO) and Anastasiya Lapato (BLR) fighting for a ball
---
Highlights
Nadzeya Stoliar after successful block
---
Highlights
Bozana Butigan attacking next to Belarusian block
---
Gallery
Disclaimer
Photos featured on the CEV Photo Galleries are downloadable copyright free for media purposes only and only if CEV is credited as the source material. They are protected by copyright for all other commercial purposes. Those wishing to use CEV Photo Gallery photos for other commercial purposes should contact press@cev.eu
Match Report
Croatia sweep aside Belarus to celebrate second win on home soil

Saturday's first fixture in Zadar was an extremely important match for both teams. Croatia were hoping for their second win, which would open them the doors to the next stage of the competition, while Belarus needed some points after losing to Italy the night before. In the end, the hosts secured their second 3-0 (25-19, 25-23, 25-15) victory in as many matches.


It was a match between old acquaintances from the European Golden League, where Croatia were triumphant twice this year (3-2 and 3-0). The Belarus girls are from the Russian school, so they are very tall and they attack a lot of high balls. Croatia's game, on the other hand, is more versatile, and the girls are quicker.
The first set was quite even for both teams at the beginning. They both were looking for weak points in their opponent's game. Croatia won the first set, thanks to four points from the block and better serve reception. The hosts started the second set with a 3-1 run, but they missed to increase the advantage, mainly because of their unintentional mistakes (9 until the end of the set). Belarus became more aggressive with the block, which resulted in five points for them in this compartment, so the end of the set was pretty narrow and stressful, but Croatia won it thanks to an ace of their captain Samanta Fabris after a successful challenge. The Croatian girls opened the third set with an incredible run of eight unanswered points. The end of the second set seemed to have broken Belarus concentration. Their coach called two time-outs, but it did not help. Their game was somehow 'gone'. Croatia finished the third set with a landslide 25-15 score to celebrate their second 3-0 win in Zadar.
Read more
The match in numbers
Points
The combined total number of points scored by both teams throughout the entire match.
Duration
The total length of the match, from the first serve through until the last point has ended.
Spectators
Total number of people in attendance at the venue – taken at the end of the second set.
Match Spikes
The combined total number of successful spikes achieved by both teams throughout the entire match.
Reception Level
An average of the two team service reception percentages from the complete match.
Net Domination
The number of successful point winning blocks of BELARUS compared to CROATIA.
Ace Count
BELARUS number of service aces compared to CROATIA
Error Difference
Errors leading to points of BELARUS, next to those from CROATIA
"It is a dream start to the tournament for us, especially since Switzerland and Belarus are strong teams, but we beat them without dropping a single set. I am obviously happy to play with this team at a home European Championship. I know everyone is waiting for the last match in the pool with Italy, but we prefer to think about one match at a time – as they are all just equally as important."
Klara Peric
Setter of Croatia
"We started really well, we were full of emotions and we had a very good reception and it helped us to play better. But in the third set our reception stopped working and it affected our game. We need to clean our minds ahead of the next games, stay together and take it step by step."
Hanna Davyskiba
outside hitter of Belarus