Overview
Croatia after earning emphatic straight-set win over Switzerland on the opening day in Zadar is looking for another victory on home soil. In their first encounter, the hosts were headed by powerful duo Laura Milos and Samanta Fabris, but they will need to put even more efforts facing Belarus. The Belarusians, in their first match lost to Italy, they proved that blocking can be their strongest points and that they have no fear, even having the strongest opposites and hitters on the other side of the net. Keep eye to Belarusian middle blocker Nadzeya Vladyka and their two top scorers Hanna Klimets and Tatasiana Markevich.
EuroVolleyW: Croatia tries to keep things going against Belarus
---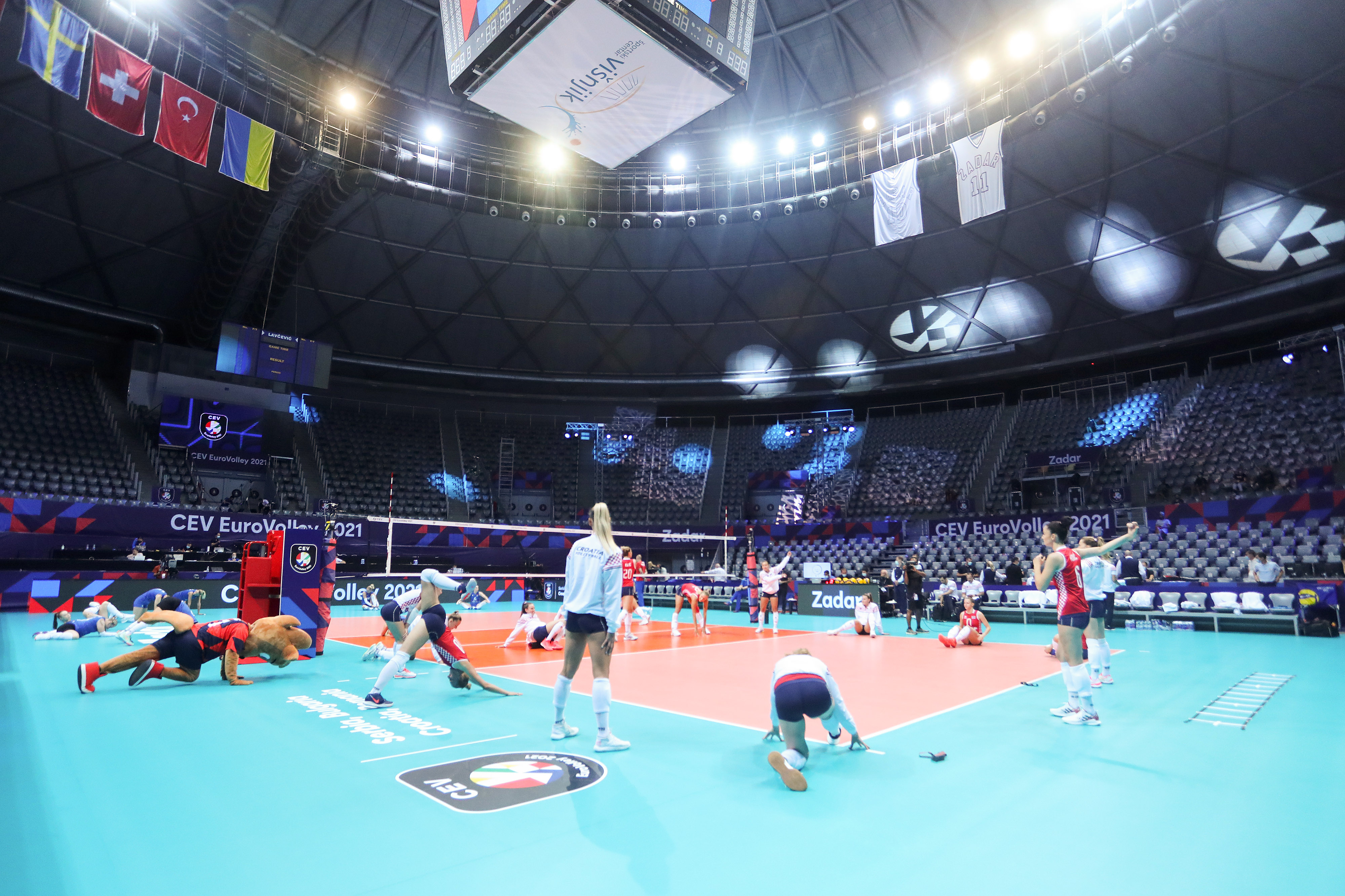 Teams and Ace get ready at SC Visnjik Krešimir Ćosić Dvorana
Anastasiya HARELIK

Bio
Anastasia Garelik was born on 20 March 1991 in Minsk. She started playing volleyball in 2001 in Minsk on the initiative of her parents. She is a 3-time bronze medalist of the Russian championships - 2017, 2018, 2019. Whilst also finishing 7th at the European Championship and 3rd in the Golden Euroleague. In her free time she likes to read books, watch movies, go to the theaters, walk in the city.
Team
Team Profile
BELARUS

Address
Pobediteley avenue 23/1-2 office 807 MINSK
Team Schedule
Previous Games
Team
Staff