Overview
The Italian machine powered by their superstar Paola Egonu and Elena Pietrini started their campaign with perfect record of two straight-set victories and hope to improve it further in Zadar. Especially that the team under guidance Davide Mazzanti, the bronze medallists of the 2019 edition is without a doubt considered as a favourite of the Pool C. So far, Slovakia played two matches in ŠC Višnjik - Dvorana Krešimir Ćosić, losing both encounters, against Hungary (3-1) and Croatia (3-0). On Sunday, they challenged Croatia in the first set, and learning their lesson they can also make the Italian blood boil a bit.
"We face Italy, we will do what we can, but we know how strong an opponent they are."
Karin Palgutova
oposite of Slovakia
Maria ZERNOVIC


Bio
The native from Považská Bystrica got to know volleyball thanks to a mathematics teacher who trained children at her school. Mária won the Hungarian title with Vasas Budapest. She also became Volleyball Player of the Year in Slovakia for the year when Bratislava hosted the EuroVolley (2019). She prefers to spend her free time with family and friends.
Team
Team Profile

SLOVAKIA

Address
Junacka, 6 BRATISLAVA
Team Schedule
Previous Games
Team
Staff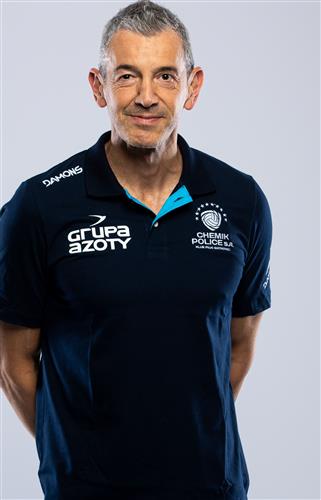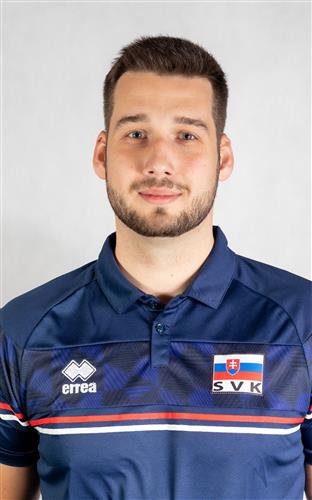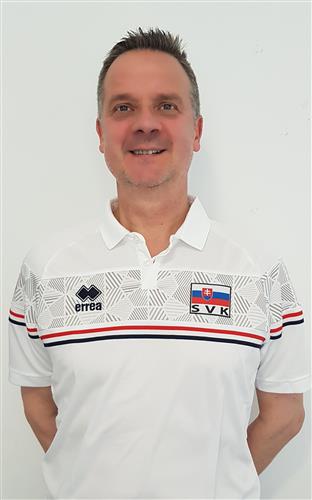 Highlights
Ace warming up with team Slovakia
---
Highlights
Anna Danesi and Elena Pietrini stopping attack from Karin Palgutova
---
Highlights
Alessia Orro setting the ball
---
Highlights
Maria Zernovic and Alessia Orro fighting above the net
---
Highlights
WFC-08-SLOVAKIA vs ITALY
---
Highlights
Alessia Orro trying to reach the ball
---
Highlights
Italy celebrating a point
---
Gallery
Disclaimer
Photos featured on the CEV Photo Galleries are downloadable copyright free for media purposes only and only if CEV is credited as the source material. They are protected by copyright for all other commercial purposes. Those wishing to use CEV Photo Gallery photos for other commercial purposes should contact press@cev.eu
Match Report
Italy beat brave Slovakians to keep perfect record

Team Italy are slowly but surely warming up. In their third match at this year's EuroVolley, Italy beat the brave players of Slovakia 3-1 to claim their third victory in as many matches after previously sweeping aside Belarus and Hungary. The Slovakian team, on the other hand, suffered their third straight loss, so they will have to try to secure their journey to the next round through the matches against Switzerland and Belarus. 


Though they were defeated, the Slovakian girls played very bravely against their opponents, never allowing an obvious Italian domination to crush their spirit, but the Italian team was better in the end.


The first set was very interesting. Until 14-14, their game was pretty even, but then Italy pushed for their advantage (19-15) and the set was pretty much decided. In that set nobody gained any points through a serve or block, the teams were gathering them only through attacks or unintentional mistakes made by the opposition.
In the second set, Italy were more aggressive, they did not make that many mistakes (12 in the first set, but only five in the second), they added three more points from the block, while the Slovakian girls had a bit of a hard time to keep up. And when we thought that the Italians would fly through the third set, Slovakia pulled together and decided to give their very best and they won it, thus reminding us that everything is possible in sports. Though the final result was 27-25, the Slovakians had a healthy 24-20 lead, so with a little bit of luck, they could have won it even sooner. They had better reception - 62%, while Italy had only 33%.
However, Italy won the fourth set. Their game improved, they made 15 points in attack, three by the block and one ace serve. Looking back at the whole game, Italy made 32 unintentional mistakes, while Slovakia registered 25, so that lack of concentration on the Italian side of the net could actually explain the four sets in the end.
Read more
The match in numbers
Points
The combined total number of points scored by both teams throughout the entire match.
Duration
The total length of the match, from the first serve through until the last point has ended.
Spectators
Total number of people in attendance at the venue – taken at the end of the second set.
Match Spikes
The combined total number of successful spikes achieved by both teams throughout the entire match.
Reception Level
An average of the two team service reception percentages from the complete match.
Net Domination
The number of successful point winning blocks of SLOVAKIA compared to ITALY.
Ace Count
SLOVAKIA number of service aces compared to ITALY
Error Difference
Errors leading to points of SLOVAKIA, next to those from ITALY
"These matches are easy only on paper and today's game with Slovakia showed that we need to stay focussed on each rally and each ball. Despite this, I am happy that we are improving as a team with each match and we now look forward to playing the next ones."
Cristina Chirichella
Middle blocker of Italy
"Our coach gave a chance to other players, letting our starting six to rest. We were just happy to be on the court, enjoying the moment. We played our best and we were brave. We did a great job in defence and I think it was a good game for us. It will help us for the next games, we will be ready to fight for six points to progress to the next round!"
Romana Kriskova
outside hitter of Slovakia