Three Volleyball powerhouses such as France, Italy and Bulgaria feature prominently in the CEV EuroVolley 2019 Men Pool A, with action due to begin on Thursday in Montpellier. France and Italy have a historical sporting rivalry that goes well beyond Volleyball, while Bulgaria have been a force to reckon with in the sport for many decades. Greece, Portugal and Romania return to the EuroVolley stage after a long break – Romania last featured at EuroVolley in 1995, while Greece and Portugal enjoyed their last such appearance in 2009 and 2011, respectively. The competition in Pool A will very likely reach its climax on September 18 when France play Italy, possibly without their superstar Earvin Ngapeth, who is currently recovering from injury (see here).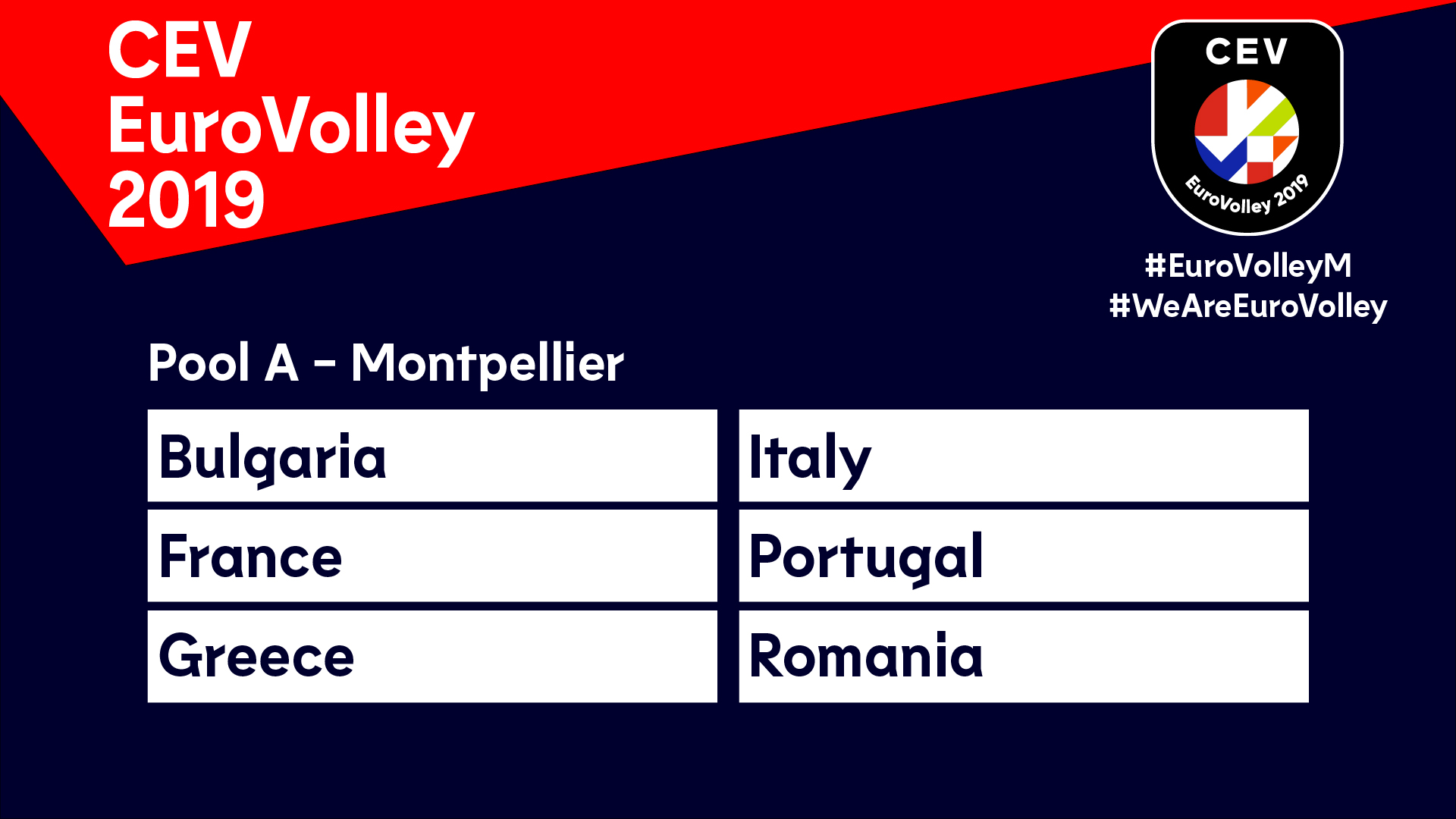 • Italy have won the European title six times - for the first time in 1989 and most recently in 2005. They finished fifth in 2017.
• Italy's 13 medals (G6-S4-B3) is the second highest tally of all countries after Russia (22, incl. Soviet Union).
• Italy qualified for the Tokyo 2020 Olympic Games after seeing off Serbia, Australia and Cameroon in their qualifying tournament on home soil in August.
• Italy beat Bulgaria (3-1) and Portugal (3-0) in the 2019 FIVB Volleyball Nations League, but they lost to France (3-1).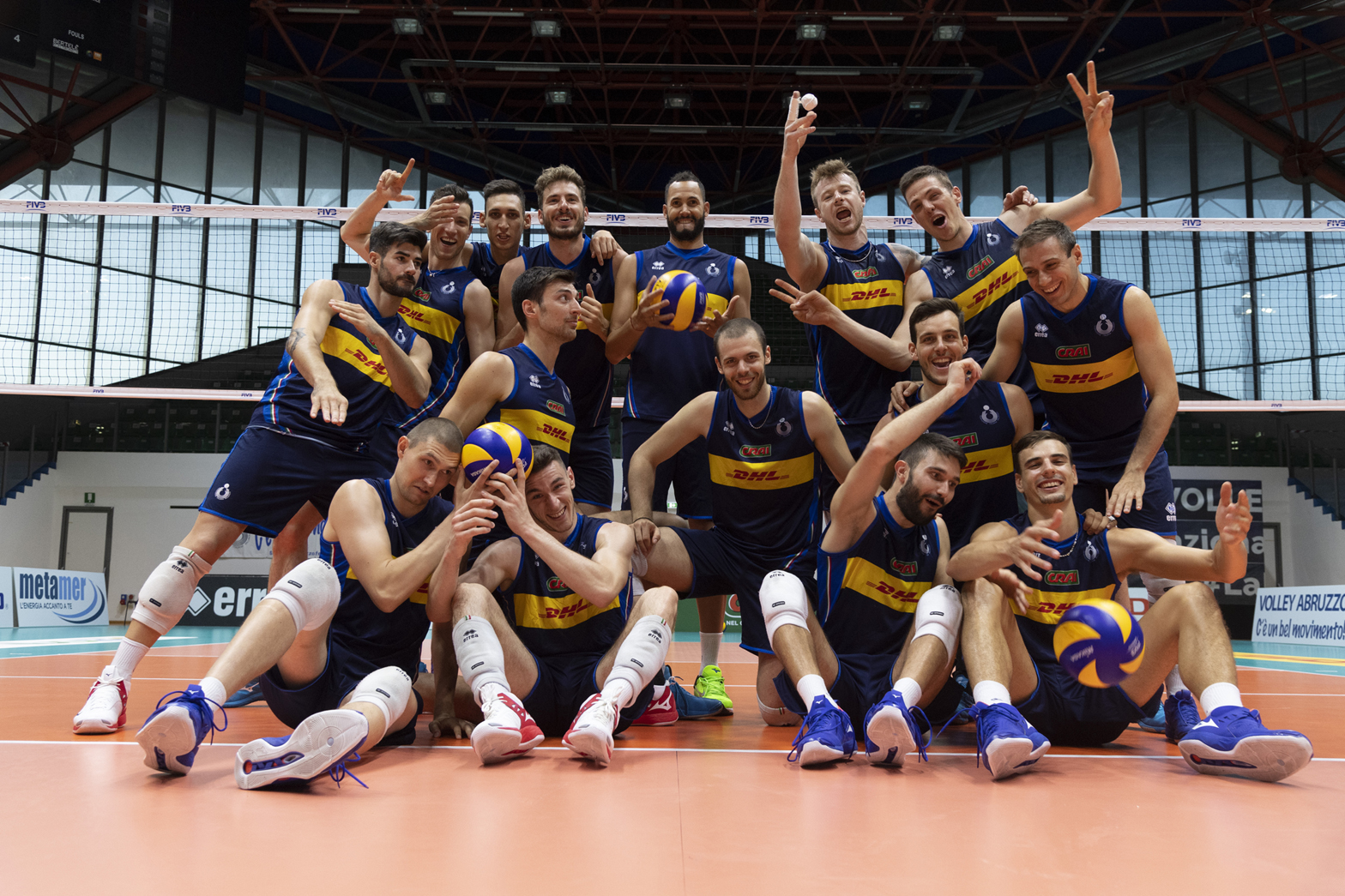 Italy earned European crown on six occasions
• France (G1-S4-B2) won their only European crown in 2015. They finished ninth in 2017.
• France have won 99 matches at the European Championship. They can become the fifth team to reach 100 wins after Russia (173, incl. Soviet Union), Italy (129), Bulgaria (114), Serbia (106, incl. Yugoslavia and Serbia and Montenegro) and Poland (104).
• France have a positive record against Italy at EuroVolley (W10-L7). They have a W7-L7 record versus Bulgaria, W2-L2 against Greece, W1-L8 against Romania and won their only match against Portugal.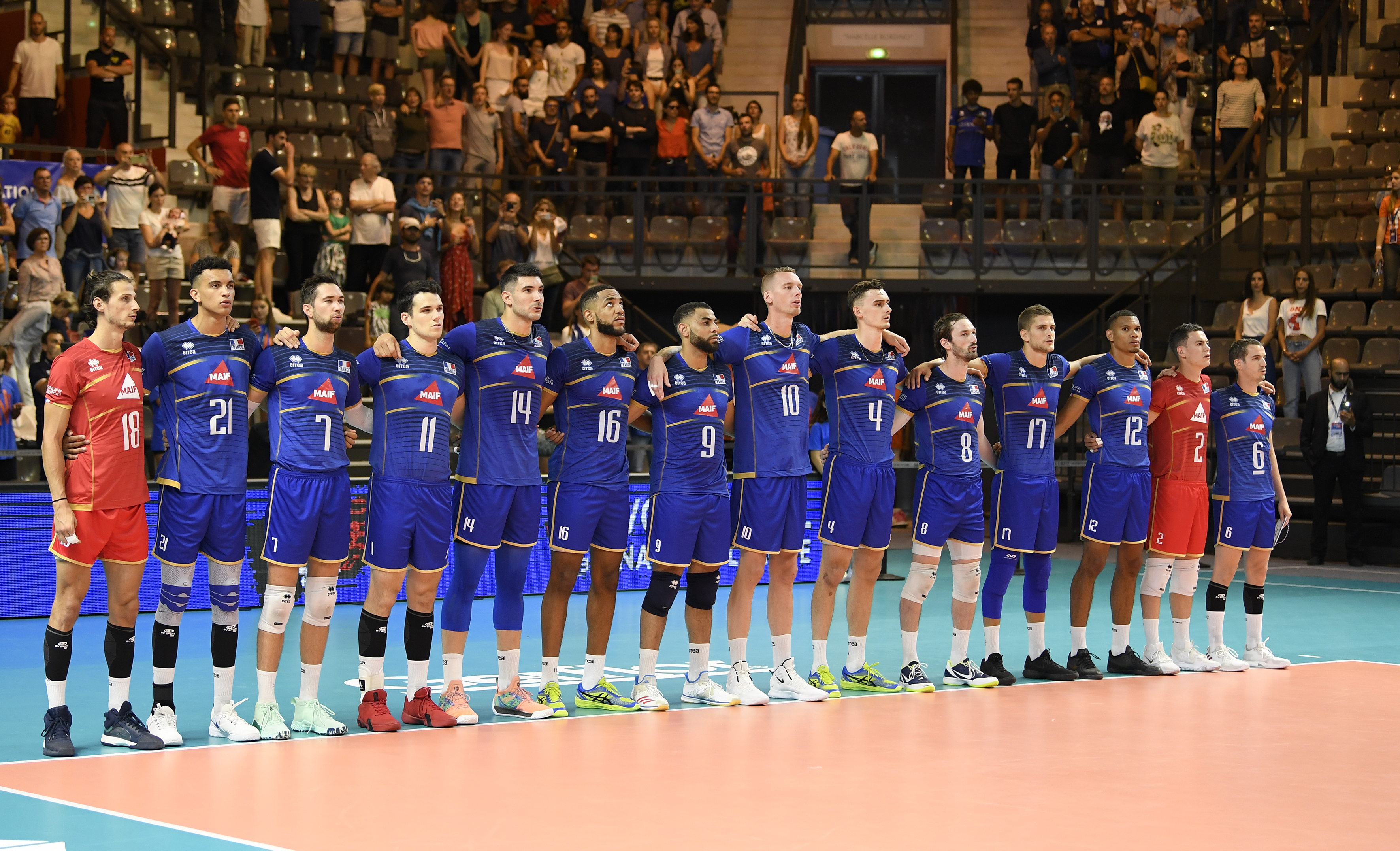 France won the European title in 2015 and aim to repeat this accomplishment on home soil
• No team has won more medals at the European Championship without having won gold than Bulgaria (G0-S1-B4). They claimed their last medal, a bronze in 2009. Bulgaria finished sixth in 2017.
• Bulgaria beat France (3-2) in this year's Volleyball Nations League, but they lost against Italy (3-1) and Portugal (3-1).
• At European Championships, Bulgaria have a positive record versus Portugal (W1-L0), but not against the other opponents in Pool A - France W7-L7, Italy W4-L9, Romania W4-L7, Greece W1-L3.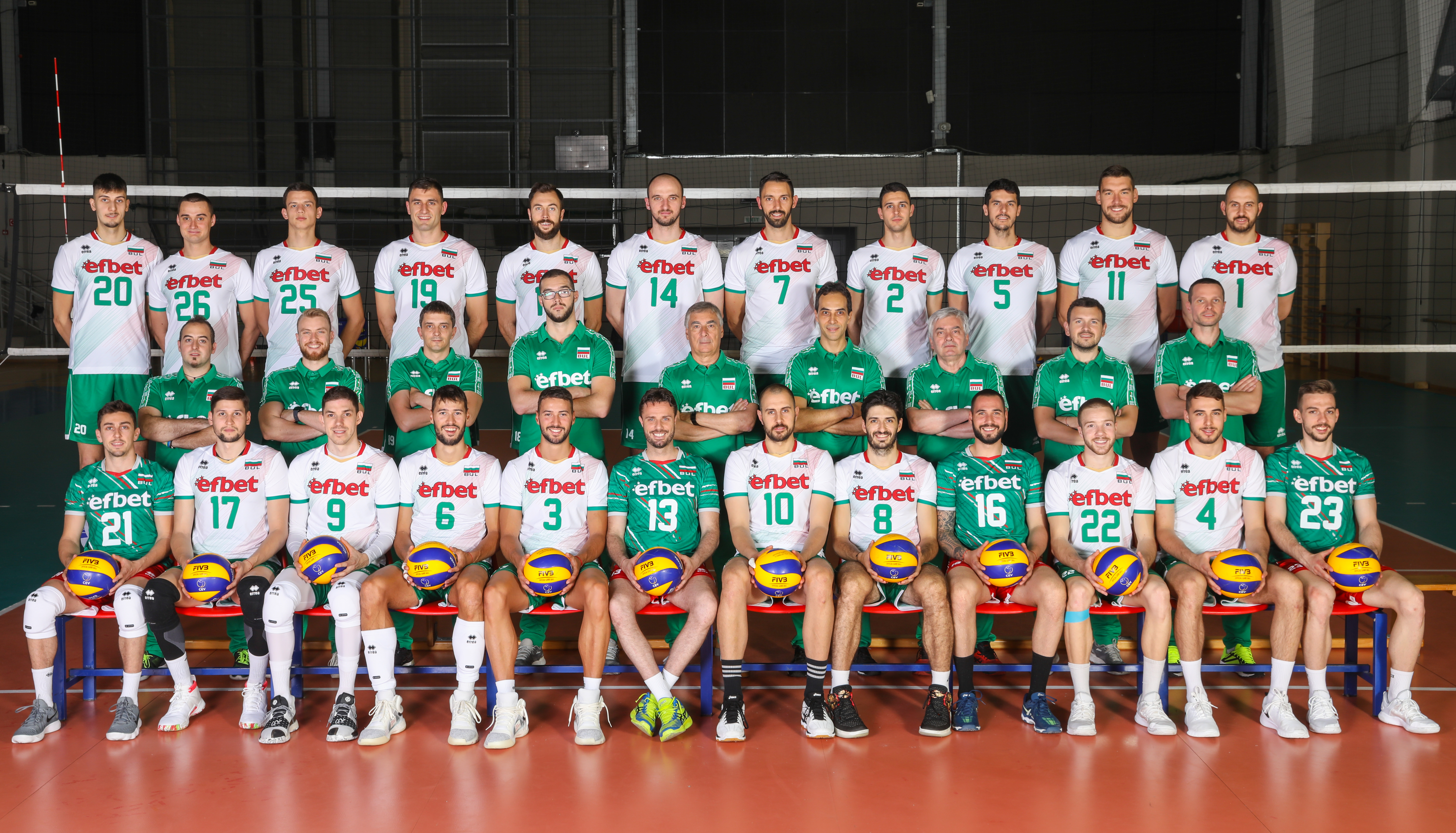 Bulgaria claimed their last EuroVolley medal 10 years ago
• This is Portugal's fifth appearance at the European Championship after 1948 (4th), 1951 (7th), 2005 (10th) and 2011 (14th).
• Portugal have faced Italy, Bulgaria and France at European Championships and they won only one of the five total encounters against these teams, a 3-2 victory against Italy in 1951.
• Portugal beat Bulgaria 3-1 in the 2019 VNL, but they lost 3-0 against Italy and France.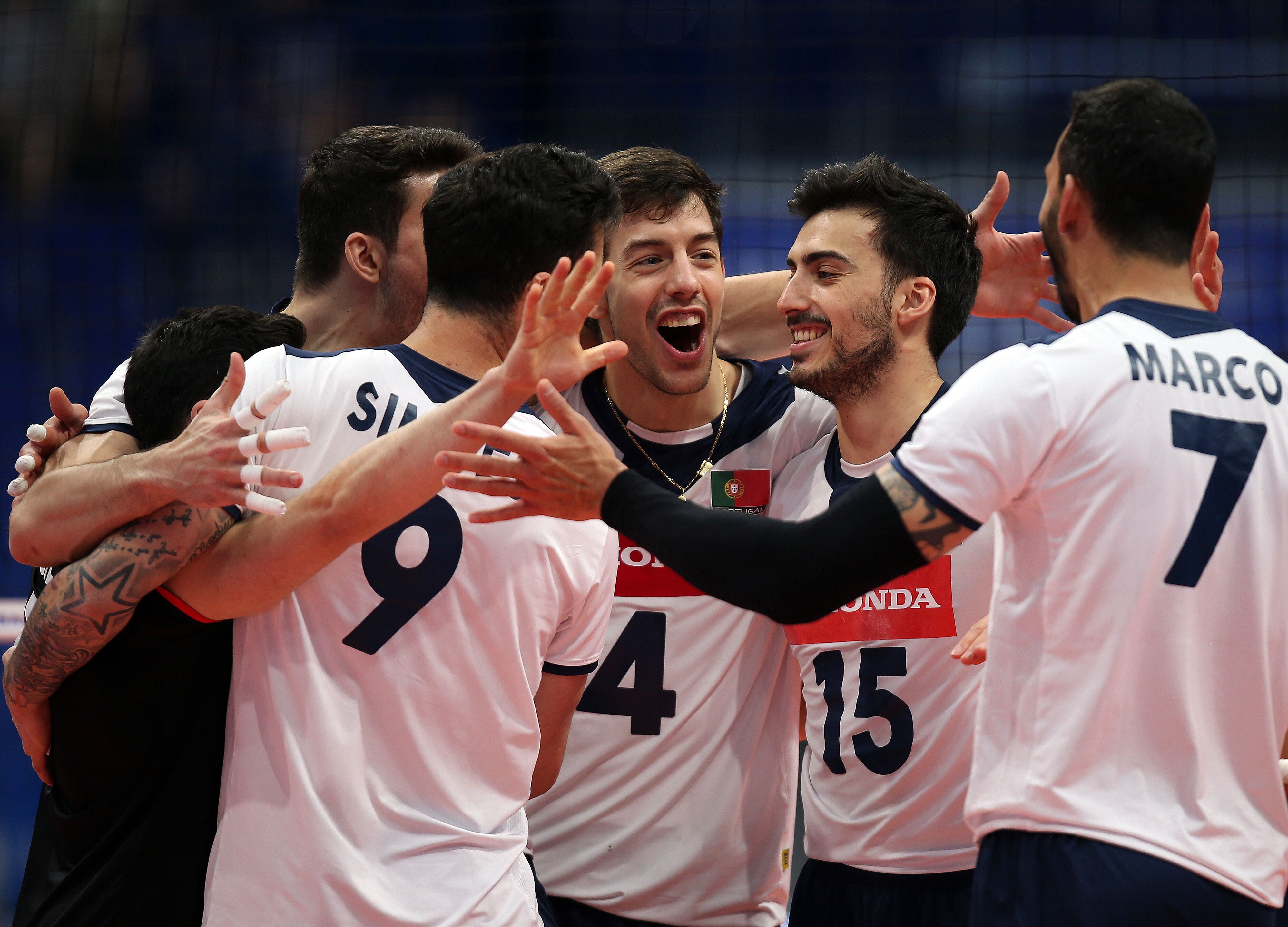 This is the 5th appearance at EuroVolley for Portugal
• Romania will make their 17th appearance at the European Championship and the first since 1995 (12th). They won the tournament in 1963 and claimed two silver and two bronze medals in the 50s, 60s and 70s.
• Romania beat Greece in the final of the Silver European League in 2019 - 3-2 in Greece and 3-0 at home.
• Romania have faced France (W8-L1), Bulgaria (W7-L4), Italy (W4-L5) and Greece (W3-L2) at the European Championship.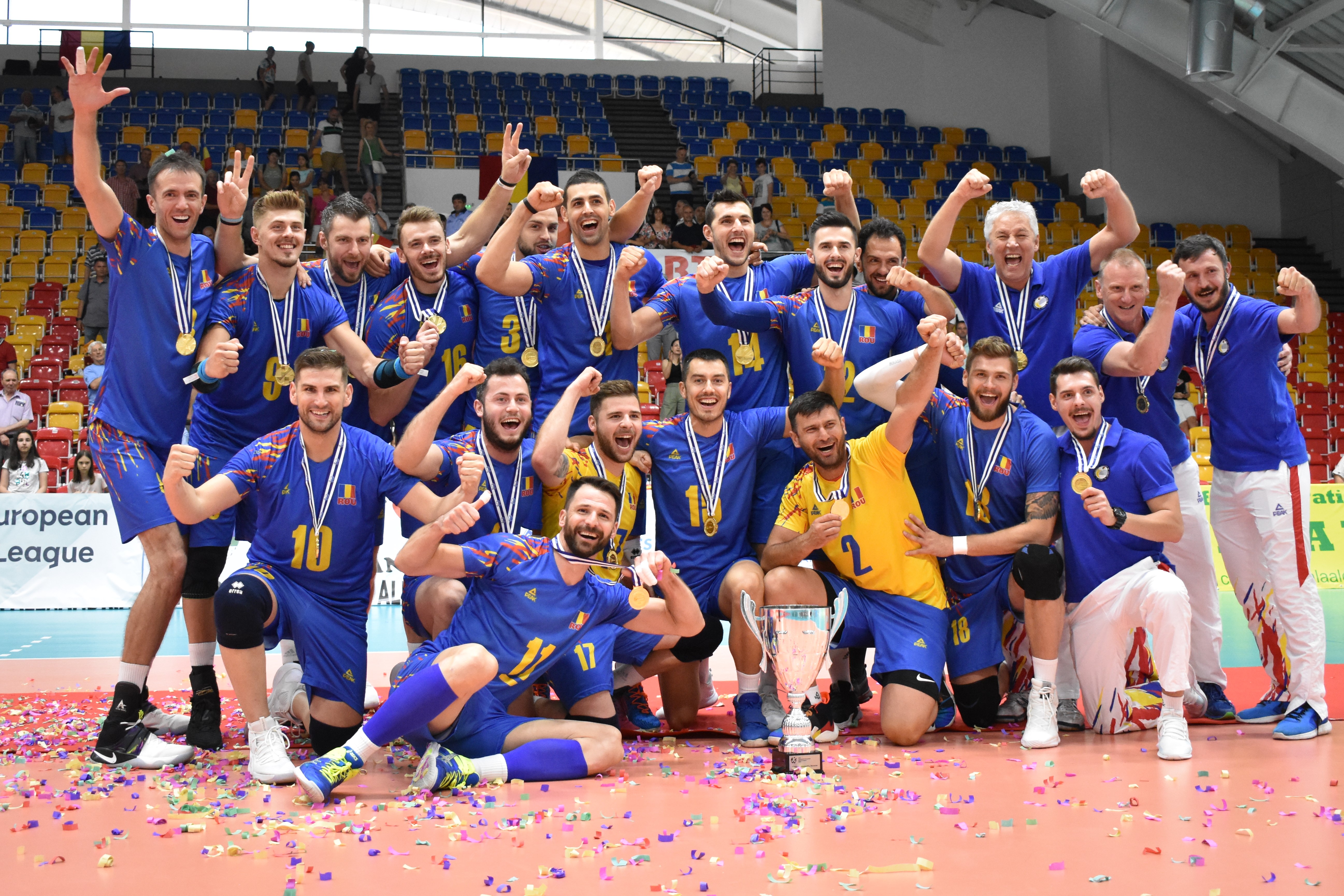 Romania celebrating their victory in the 2019 European Silver League
• This is the 15th European Championship for Greece and the first since 2009 (8th). They finished third in 1987.
• Greece have never won a match against Italy (W0-L17) at the European Championship or at any other major level competition.
• Greece have a W3-L1 record against Bulgaria at the European Championship, W2-L2 versus France, W2-L3 against Romania and W0-L3 against Italy.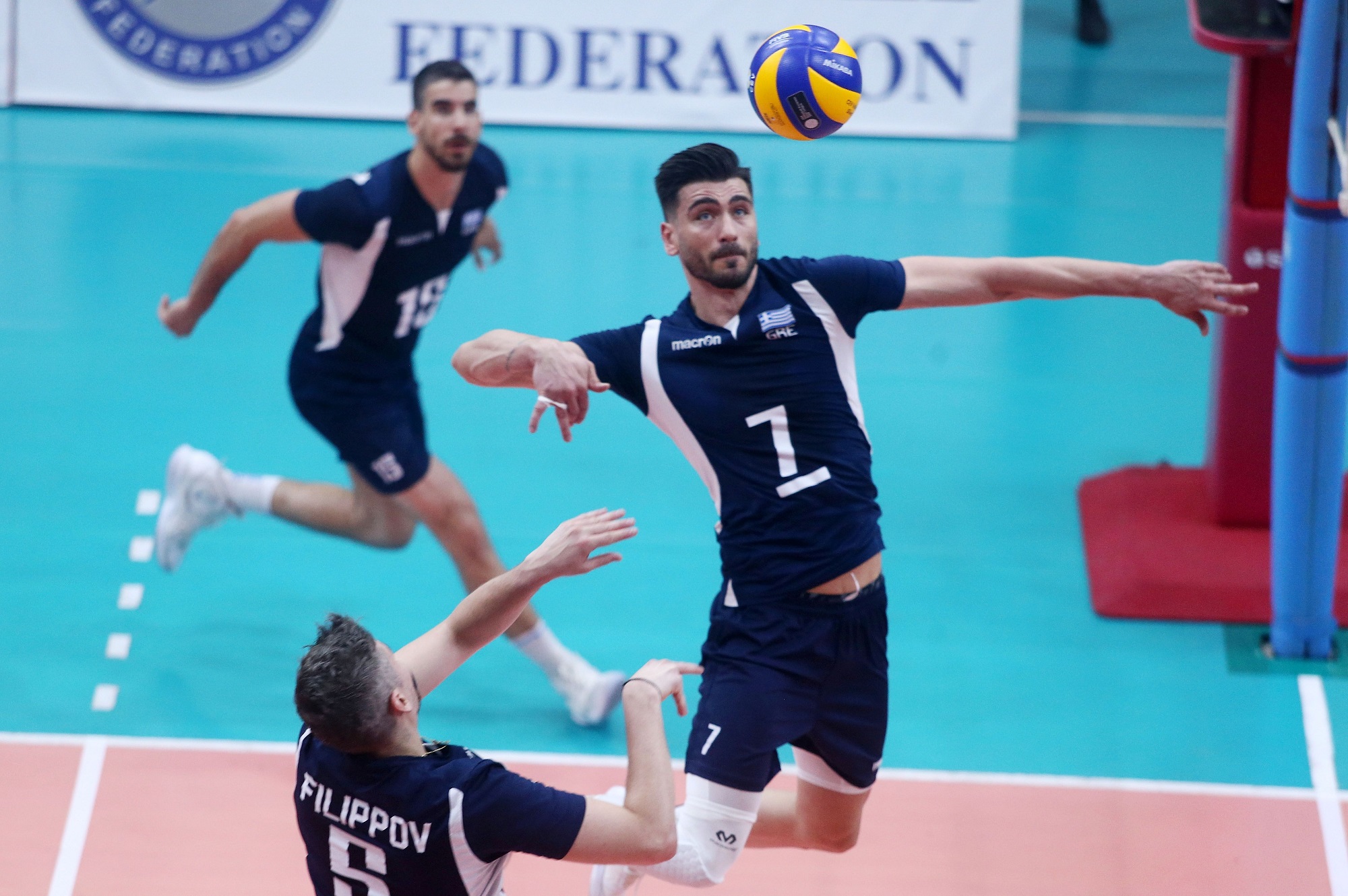 Greece return to EuroVolley after 10-year break