With only one day left to the start of the CEV EuroVolley 2019 Men, media representatives gathered at a meeting with the coaches and captains of all six Pool C teams to have a "last word" before things get real in Ljubljana's Arena Stožice.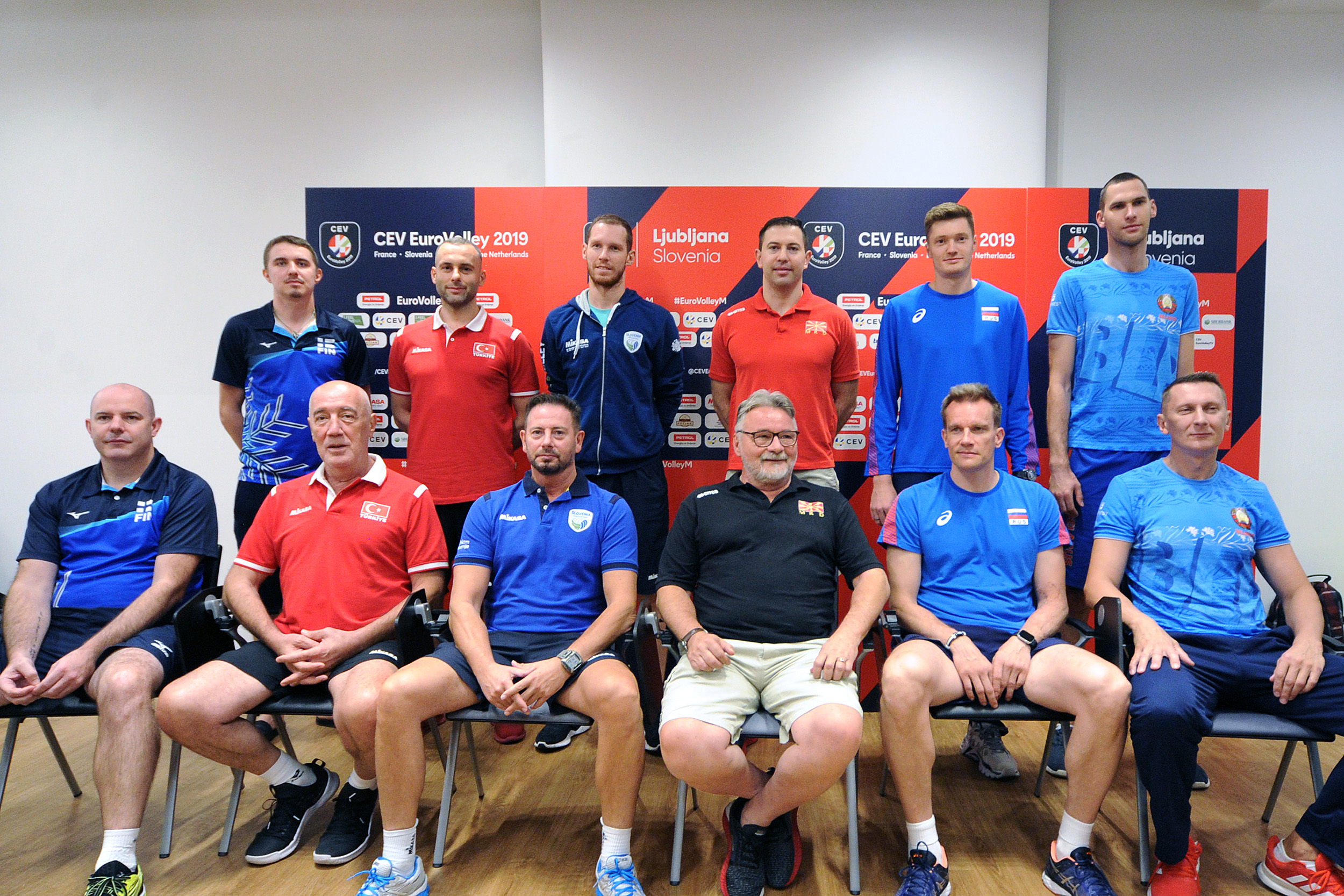 Coaches and captains of all of the six Pool C teams
BELARUS
Siarhei Busel, team captain

"We need to show good performances here as there will be no easy matches. I think we have a good team and we are competitive. We are well prepared and now it is up to us to play at the highest level possible. The first day is already a tough match for us, because Slovenia has very good players and play on their home soil. We played in this Arena already in July and we know it well."
FINLAND
Eemi Tervaportti, team captain
"Our main goal before the start is to qualify from group stage into elimination round. We will also try to surprise some teams who are better on the paper, but I am convinced that we have enough quality to stay in the tournament for more than just in group stage. Anyway, we go from match to match, our focus is now on first day against the Macedonians only."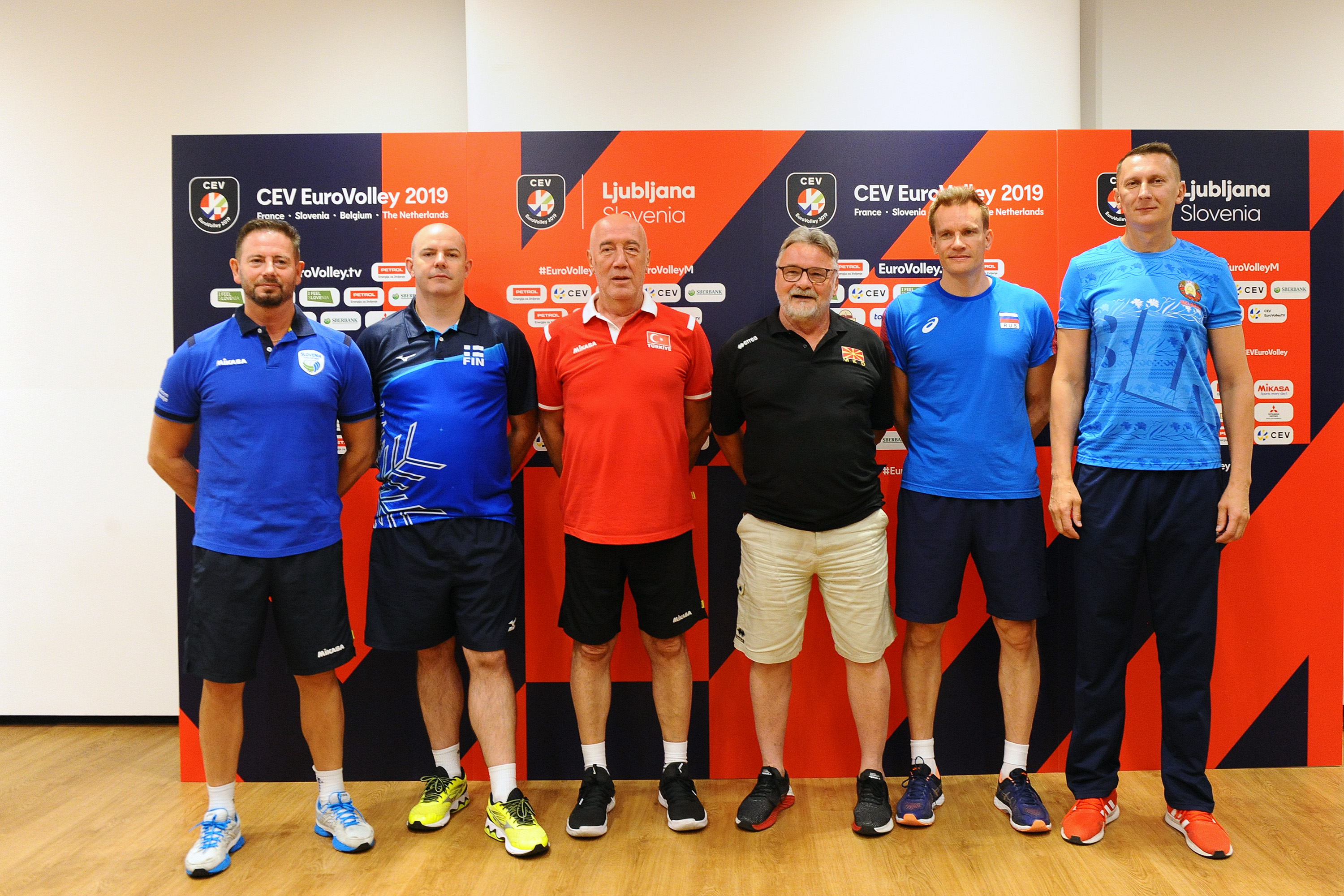 NORTH MACEDONIA
Nikola Matijašević, head coach
"The fact that North Macedonia has joined EuroVolley for the first time is a wonderful insight into the progress of Volleyball in our country. We are here for the first time, but that doesn't mean we can be easily beaten. In any case, Russia and Slovenia are favorites not only in this group, but also for medals. Turkey and Finland are also here, with much more international experience. If we win one match, we will be much more playful and relaxed and then we can surprise anyone. Nobody counts on us and it's probably our advantage."
RUSSIA
Igor Kobzar, team captain
"Yes, we are the favourites here, but we are used to this role, as we are the current champions. We did not come to Ljubljana to see directly to Paris, we have to be prepared for every single match, as all teams will be very motivated to beat us. Slovenia are at home, they have an excellent team, and we know each other very well, so I think that Slovenians will definitely be our main opponents in this pool."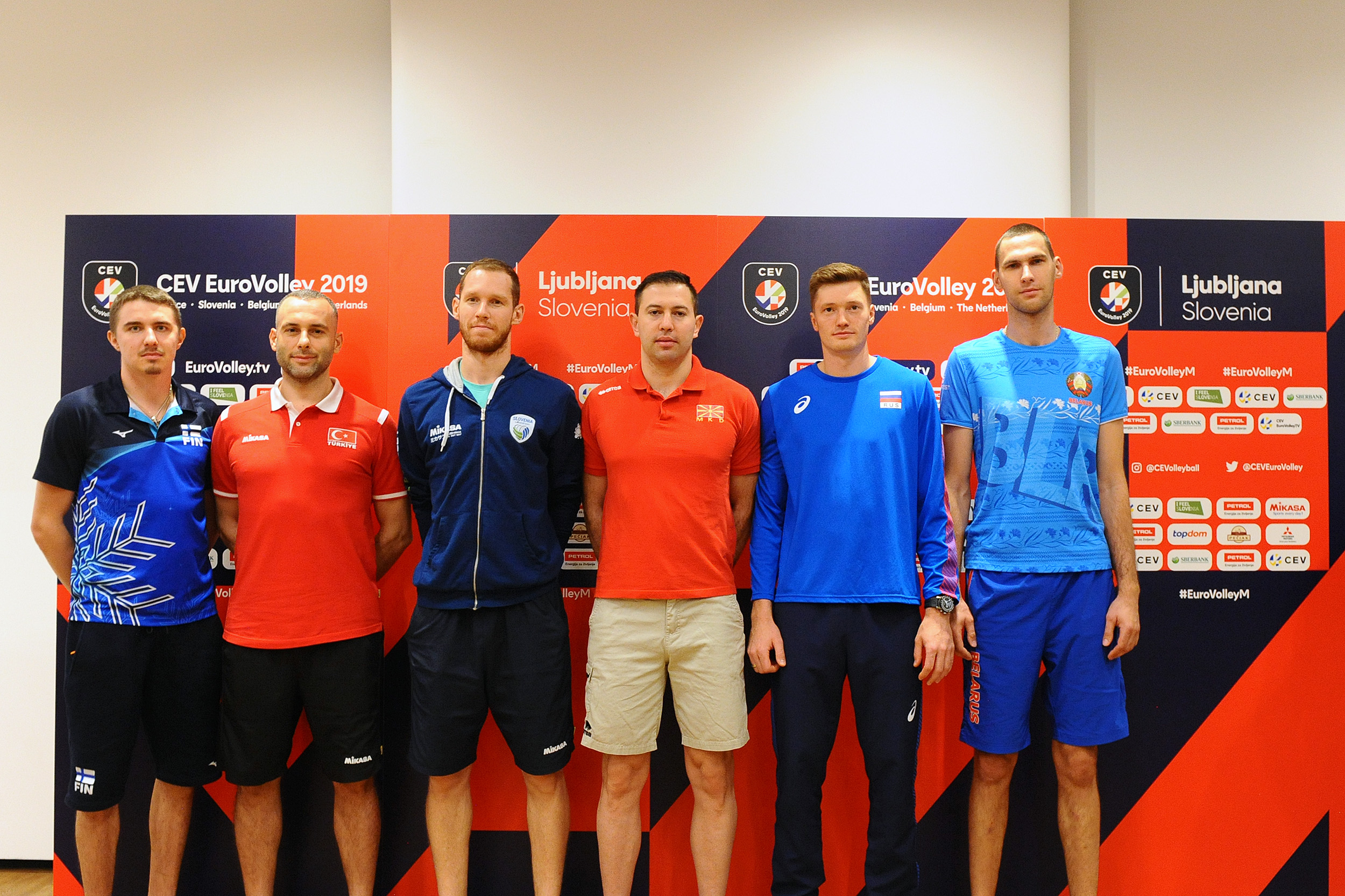 SLOVENIA
Alberto Giuliani, head coach
"We actually have no special expectations, only that we will play good volleyball. The team is ready and we will see what this brings us on the court. The first game is going to be difficult, as Belarus came here with three new players, so it is a completely different team, and it is also a different way of competition when I compare it with the FIVB Challenger Cup from two months ago. We do not feel too much pressure, rather a sense of responsibility to the fans and we will do everything we can to give what they deserve."
TURKEY
Nedim Özbey, head coach
"We start the EuroVolley 2019 here in Ljubljana against the Russians, the most difficult opponent possible. So the beginning will not be easy for us, but we will be very motivated for the match against the reigning champion. Our goal is to be in the top four teams and it doesn't matter which group we would be. If we play at our highest level, we can achieve that."
See more of the #EuroVolleyM Pool C media meeting in the video: