Pool D has some of the fastest rising stars in volleyball, like Nimir Abdel-Aziz of The Netherlands & Oleg Plotnytski of Ukraine, who are all locked in and ready to push their team to the next round. The Netherlands, Ukraine, Czech Republic, Montenegro, Estonia, and reigning world champions Poland gathered in Rotterdam to give us some insight before the tournament. The star-studded pool D will commence on Friday, September 13th at Ahoy Rotterdam.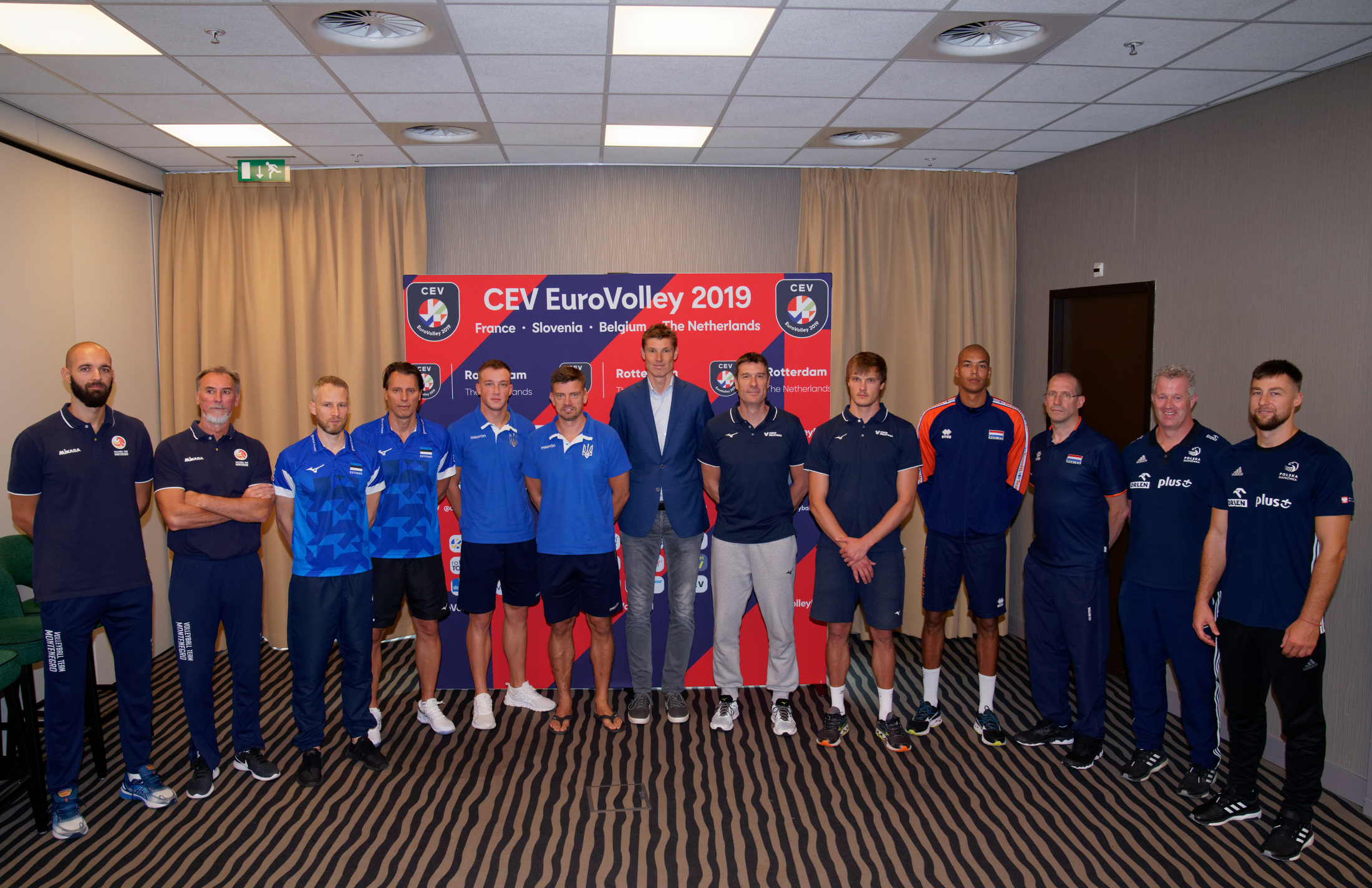 All team captains and coaches of Pool D
Jakub Janouch, Captain of Czech Republic
"I think big goals are in front of us. Last tournament we finished 7th, now it will be more difficult because there are more teams here and a new system (...) the first goal is to advance to the playoffs, but for me the goal to play as a team, to fight for every ball, and we will see if we can reach the playoff group."
Kert Toobal, Captain of Estonia
"Despite playing in the final tournament for the fifth time I´m still very excited to be here! This is the reason why I´m still playing this game. It´s a big thing for the team and the fans and the whole country. We take one game at a time and hope to be as good as possible."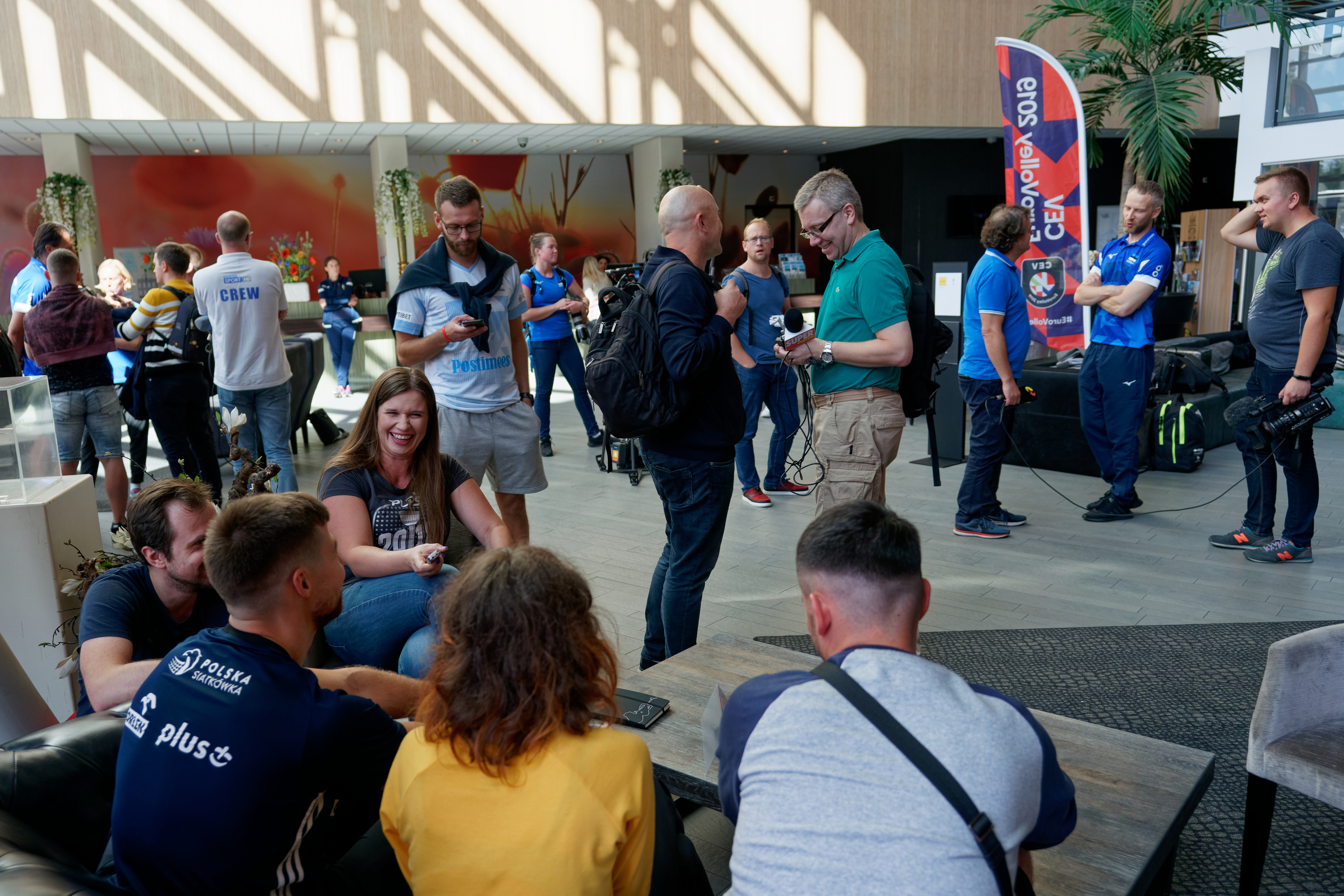 Veljko Basic, Coach of Montenegro
"I am proud to be here with Montenegro, the smallest country in this competition. I think, honestly, that we can do something. True, we are not favourites, in any match, but we have to take any chances we get. But what is more important for us is to play good volleyball, and take pleasure in this competition. If we are playing our best game, we can do something."
Roberto Piazza, Coach of The Netherlands
"We are focused on the mentality of staying strong from the beginning to the end of the set. It's not important if you are leading, or if you are losing the game, because you may be leading, but haven't won yet. If you are losing, it doesn't mean you have lost the set. You can recover with some amazing points. And this was my main focus with the team."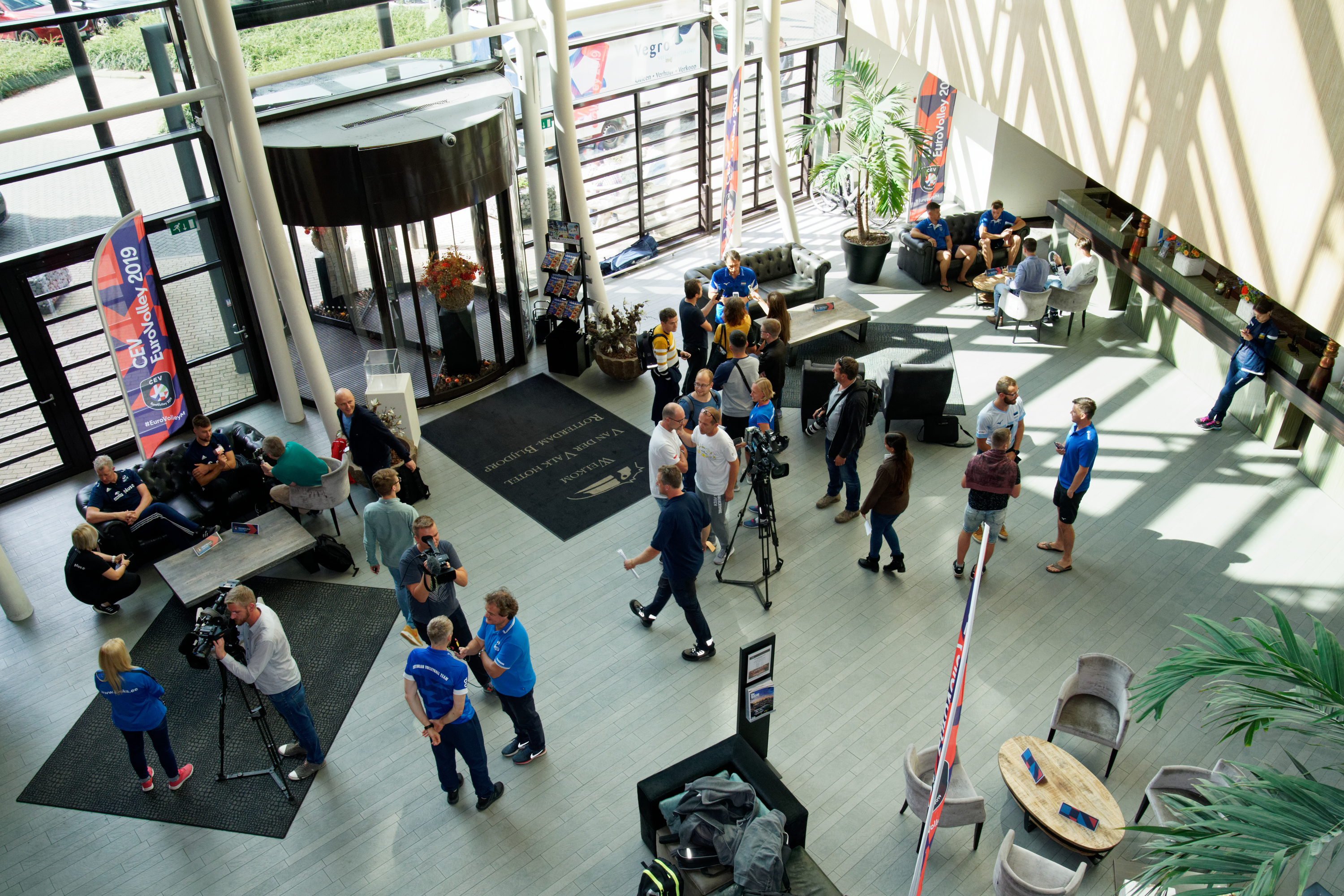 Vital Heynan, Coach of Poland
"Our preparation (for this tournament) is totally different. We chose not to play any friendly matches, we chose only to train. We have a lot of matches here, five in the first round, I hope we make it to the second round, that means we have a lot of matches to get in a rhythm. We are hoping we are not the best team on day 1. I would like to be the best team on the last day."
Oleg Plotnytski, Captain of Ukraine
"We want to have fun, we want to play good volleyball, and we want to make big results for us and our country. As the captain, I want to help my teammates by scoring points and getting good receptions."