Tonight is a big night for all of Finnish Volleyball as they take on hosts France for a place in the EuroVolley Quarter-Finals, and also for their English head coach, Joel Banks.
The former England setter has long been blazing a trail in professional volleyball coaching and continues to reach new heights, he is also believed to be the first Englishman to coach at team at a European Championship final.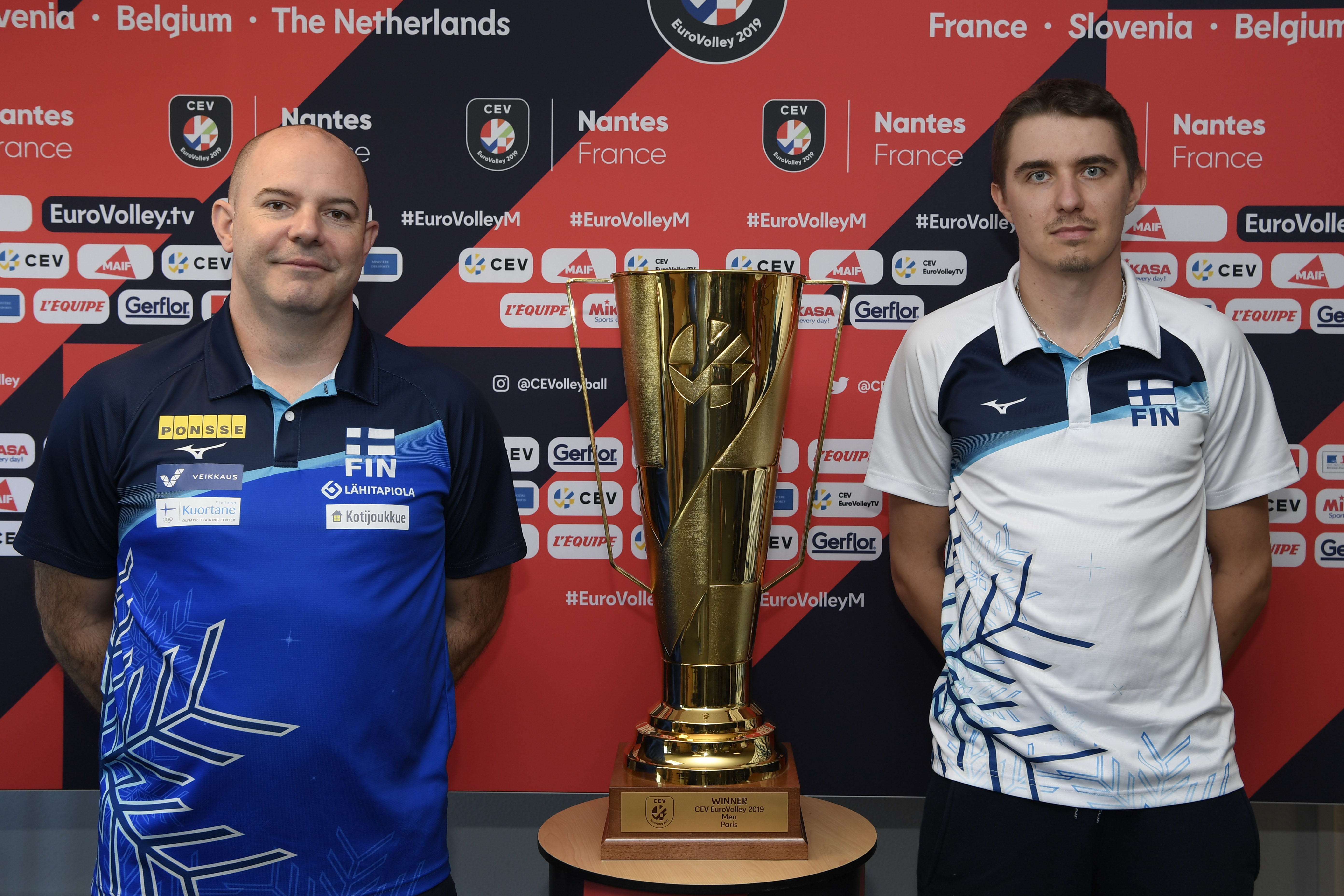 Finland Coach Joel BANKS and Captain Eemi TERVAPORTTI
"If I am the first is something that I am asked more and more over the years since I started coaching in the Champions League and now with Finland, that question does come up from time to time – it is not something I am very busy with, but it is something that I am very proud of," says Joel. "Being a Brit, an Englishman, working in professional volleyball and being the coach of a foreign national team is something I am incredibly proud of."
Banks has enjoyed a very successful coaching career, having been part of the Great Britain coaching team at London 2012 and delivering success in European club professional volleyball. In 2012, he landed the Dutch national title with Langhenkel Volley Orion and led NOLIKO Maaseik to the Belgian title in 2018 and with it into the CEV Champions League.  Now under VC Greenyard Maaseik, Joel again will take his team into European competitions, starting in the Champions League 4th Round in December later this year.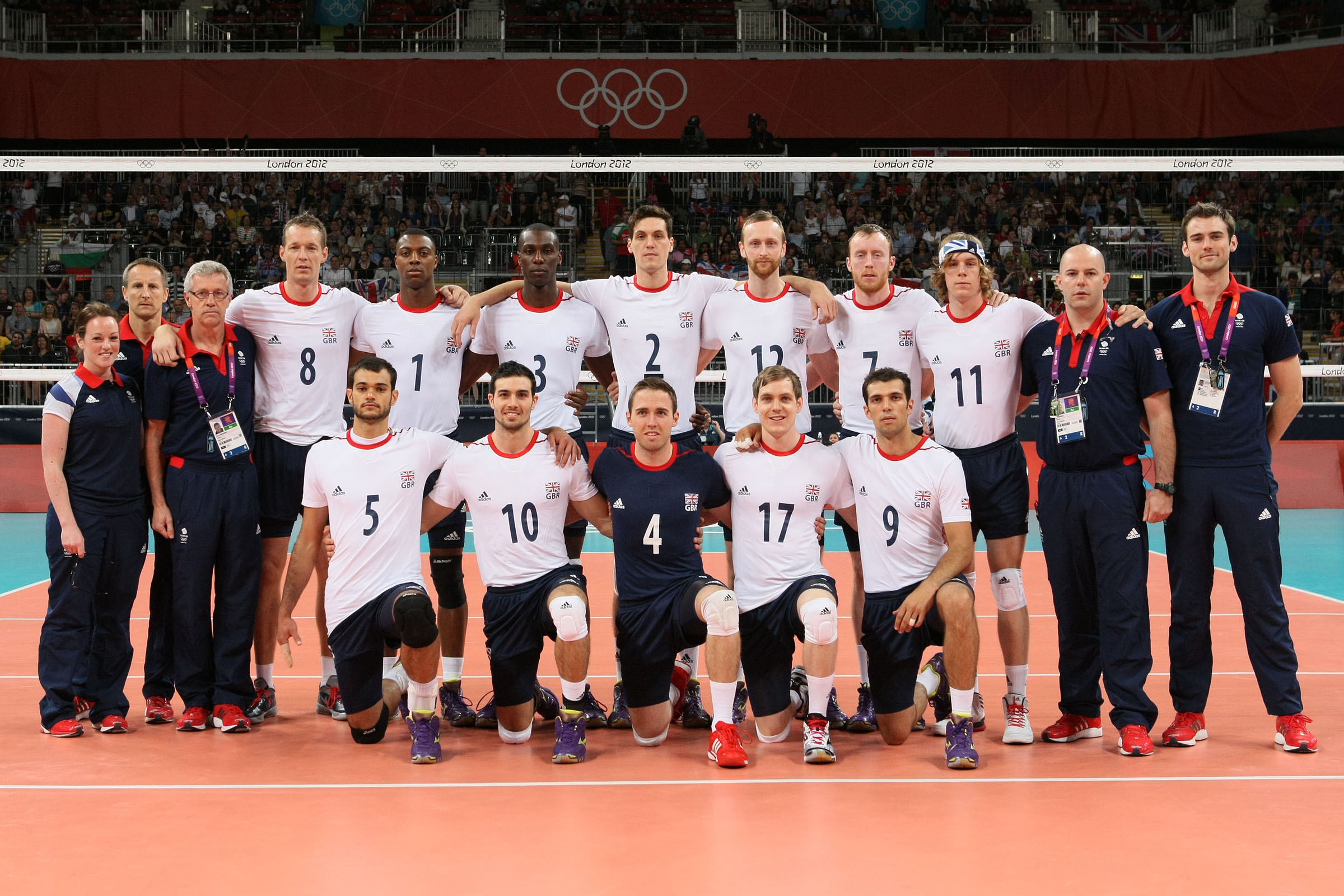 Joel (second from the right) with Team GB during the London 2012 Olympic Games
A multi-linguist, there is rarely a language barrier with his players but fortunately, he can lead Finland in his native tongue.
"To learn Finnish would take me a long time," explains Banks. "I am very fortunate that the boys are very patient and all have a great grasp of English. The first words in any language are the swear words, right, so you pick up the occasional naughty word! It is a very complicated language so I try to keep it quite clear and to the point in English."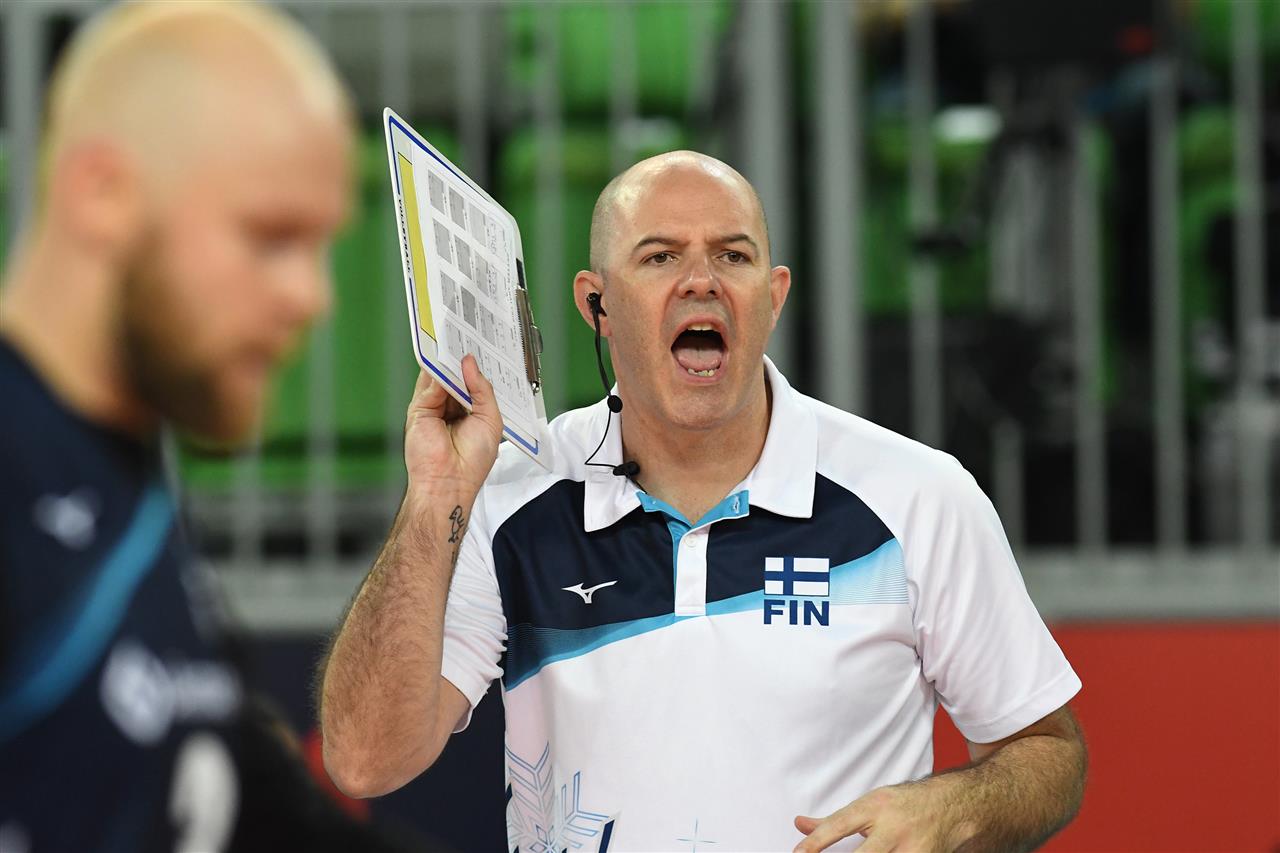 Joel issuing instructions to his team
His Finnish side hosts France and the atmosphere will be electric as the French will be backed by a partisan home crowd. Banks says his side will be focused on themselves as they aim to rise to the occasion.  
"I think it is important that we continue to take the momentum we have taken out of the pool, irrespective of the results which were up and down in terms of wins and losses," says Banks. "The actual quality of our play has improved in the three games. Every time we played a game we played better, which is really exciting."
"As the summers gone on, I am getting to know my players better and better and the Finnish mentality is one of grit and determination and we need that against France. We're playing the host nation in their country and we're looking forward to that challenge but I think our best policy is to put our focus on us."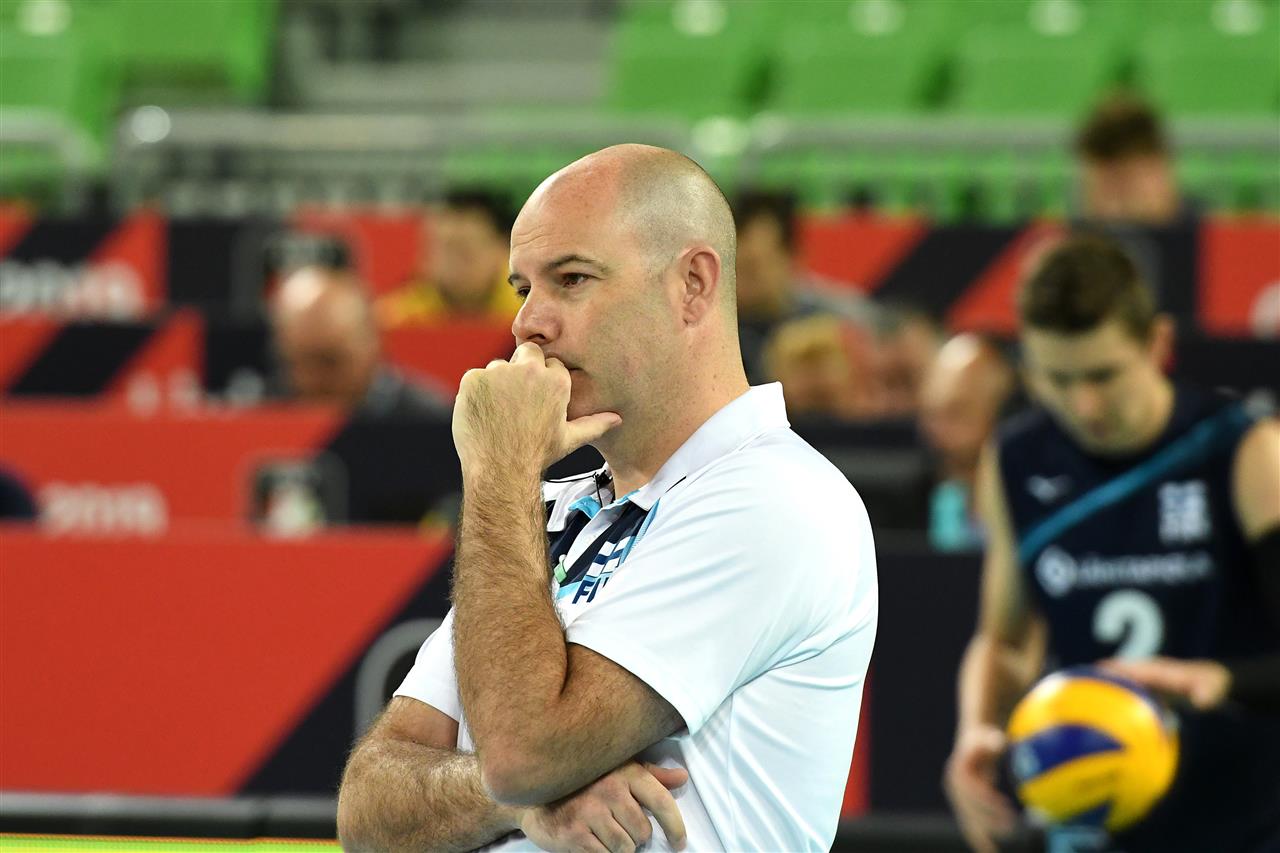 Joel watches on during Pool C
"The French side are a fantastic team, a beautiful blend of skill and power and feeling in volleyball," Banks explained. "The way they play the game is really nice to watch and have players from the Champions League in club volleyball so we know the quality of their side."
"For sure it is a step up in quality, but the Finnish team have the mentality to do their best against every opponent."
Joel also let on that his son has more recently taken up Volleyball on a competitive level, after becoming a fan of French setter Benjamin Toniutti when watching him play at for ZAKSA in Poland.  Although one would hope that he is cheering Finland and his dad this evening.