Double World champions Poland will start their quest for European glory with a Pool D matchup against Estonia. It will be a very special game for Estonia's opposite Renee Teppan, who spent the last season in Poland, wearing the shirt of PGE Skra BELCHATOW.
"Obviously, this match will be a little bit special since I will face many former teammates, with whom I am still in contact and have a close bond," Teppan says. "On the other hand, as soon as the game starts, we will only think about our own team and how to be useful so that we can achieve a victory."

It is for sure a special thing to play against the double world champions. "You do not need any special motivation before facing a team like Poland. Everybody knows their strength and that is why we are not going to give this match away too easily – Poland will have to earn their victory. They did not play any friendly match before EuroVolley, so I expect that they will have their own troubles to deal with during the game," Teppan continues.

Estonia are making their fifth EuroVolley appearance since 2009 and the country has become a force to reckon with, especially after securing European League crowns in 2016 and 2018. "We aim to play the best Volleyball we can at the moment. Over the years, we have suffered some unpleasant losses – this time we want to change it. The group is equal if we leave Poland out, so there will be difficult games ahead of us. The first goal is to make it through the pool stage," Teppan says.

Renee is back after nursing a back injury. "The problem that kept me off the court during the most important phase of the season is currently under control. In general, I feel some pain here and there, but this is just part of our Volleyball life," he continues.

Estonia will count on their passionate fans while playing at EuroVolley in the Netherlands. "I have a feeling that especially in Rotterdam there will be more Estonian fans than Polish. I have heard about the number of 1,500 or something similar to come later in Amsterdam. The reason might be simple - Polish fans can count on a long tournament and the decisive games. That is why they have more time to come," Teppan says.

Renee obviously looks forward to meeting some of his former teammates from PGE Skra. "Definitely, it will be cool to meet the guys again, especially on the court. We will try to make each other's lives difficult for these two hours. After that, we will probably have a cup of coffee and talk about what has happened since we last saw one another," he concludes.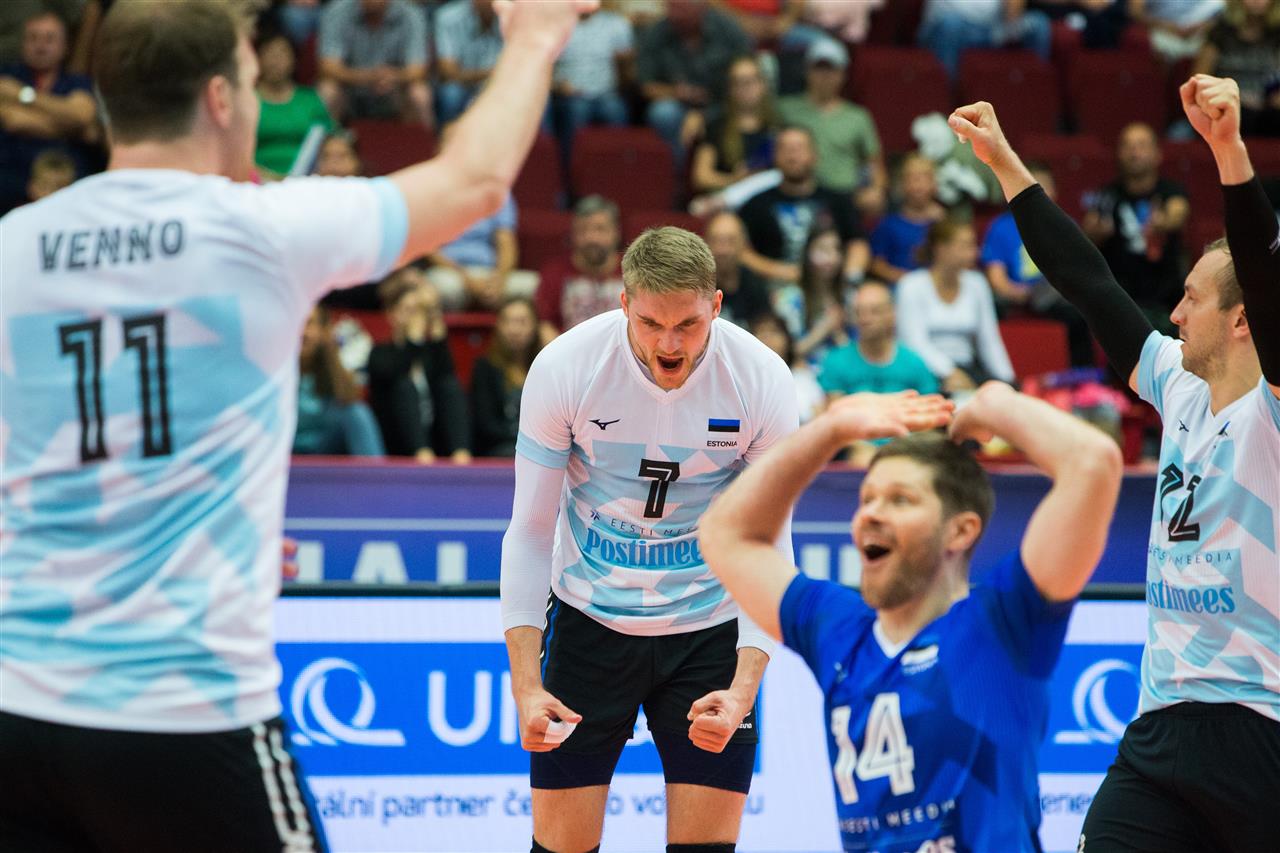 Renee Teppan of Team Estonia