6 Simone Giannelli
When a team struggles, it is often the setter who turns things around. That seemed to be the case tonight, as Simone Giannelli urged his team on, despite dropping the first set to a fired up Greek side.
Distributing the ball with increasing ease, and dominating in the block (taking 3 through the match), it was an all-round performance from the 23-year-old.  He is not always known for his attacking prowess, however he scored 6 points through tonights battle - including a memorable spike from an Ivan Zaytsev set.
Points scored
He sets, he scores - not often contributing directly to the score, this time Giannelli not only distributed, but also sealed the deal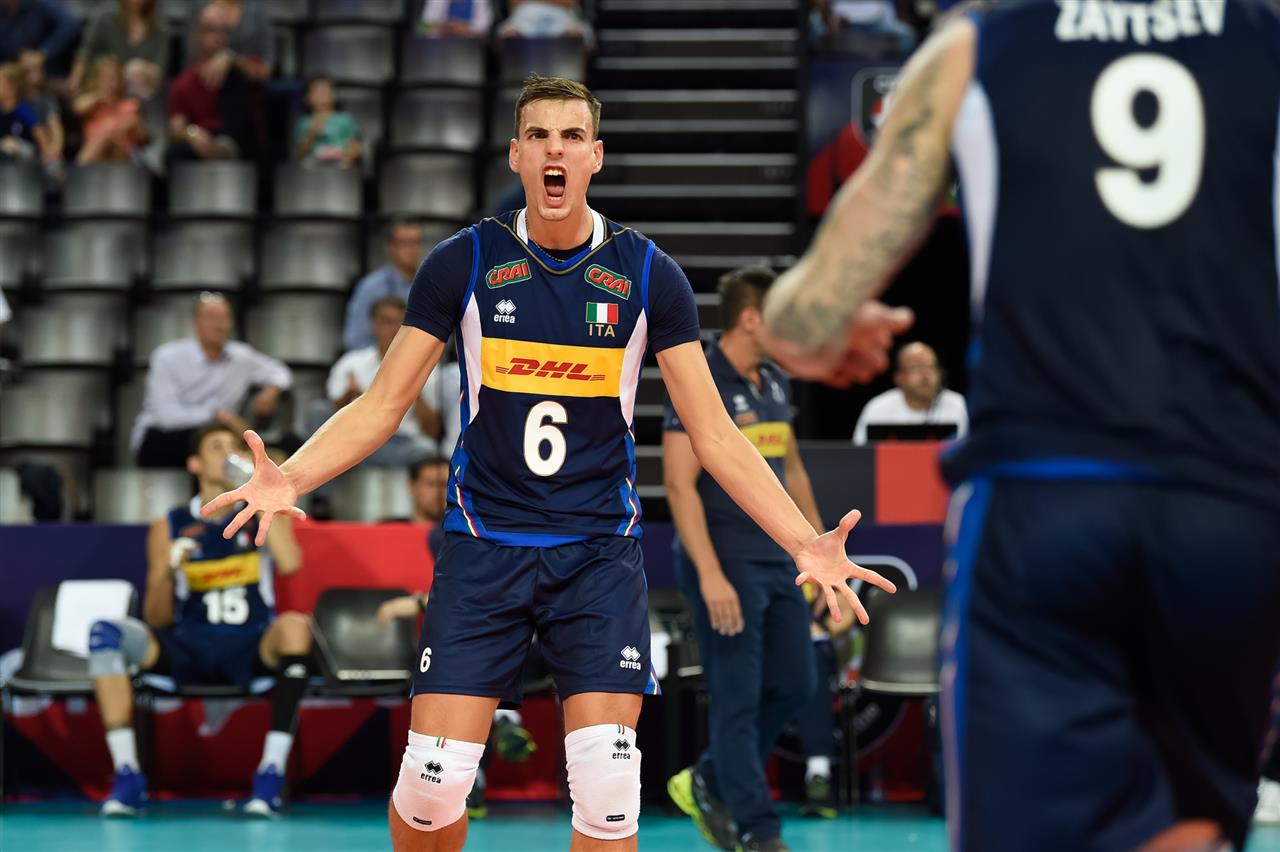 Giannelli shined in the match against Greece
13 Andres Jesus Villena
After narrowly losing the first two sets to Slovakia, Spain embarked on an epic quest to reverse the course of the match. Their opposite Andres Jesus Villena was the relentless scoring leader throughout the five sets in this dramatic battle. On Friday, the 13th, luck was not on Spain's side and they lost the game in extra time, but their 26-year-old spiker showed a fantastic individual performance, firing away an incredible 34 points, including one ace and two stuff blocks.
Total points
Scored against Slovakia, with 2 blocks 1 service ace and 31 spikes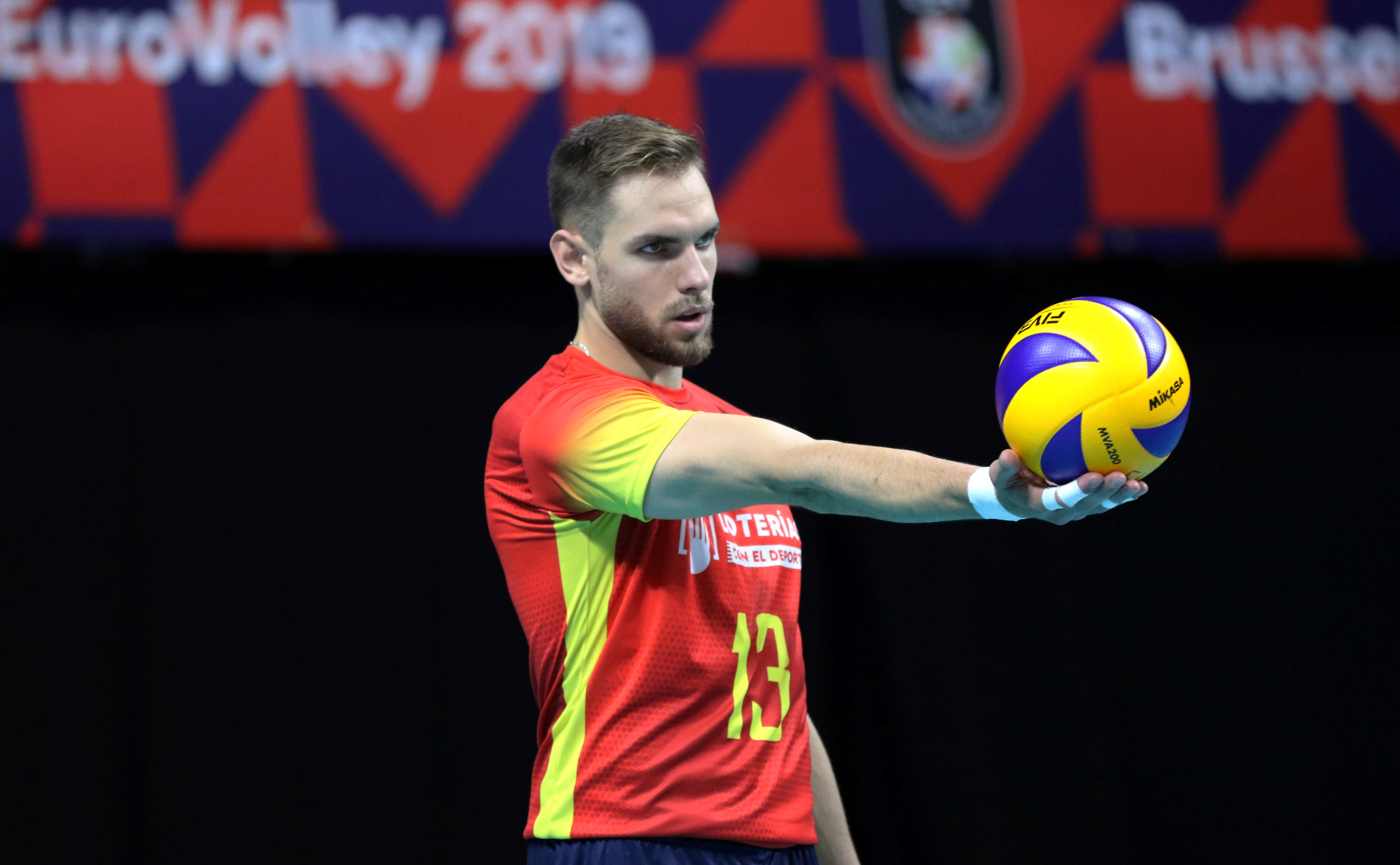 Villena ready to deliver from the service line
12 Adis Lagumdzija
Turkey put on a solid performance in the game against North Macedonia for a first win in thie edition of #EuroVolley and one of their youngest players (born 1999) Adis Lagumdzija led them to this victory. The tallest man on the squad (211) had his day, topping the charts in the total number of points (19), kills (15) and service aces (3).
Top Scorer
and also top spiker (15) and top server (3) against North Macedonia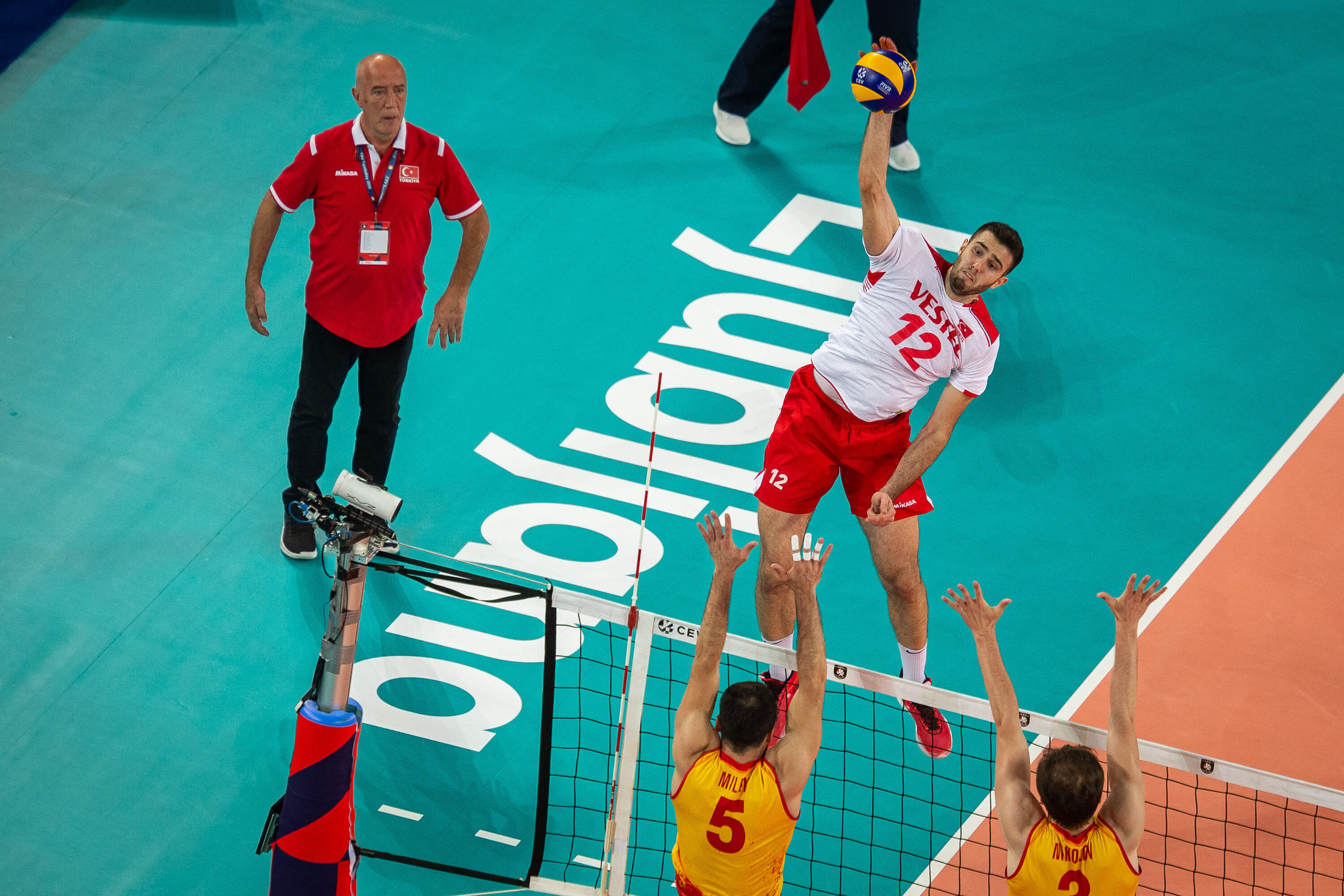 Lagumdzija in the air for a Super Spike
14 Nimir Abdel-Aziz
The captain of The Netherlands managed to score an astonishing 27 points in just 3 sets in their opening match against Montenegro. Perhaps even more impressively, 9 of his points came from aces, 4 in a row to end the second set was a decisive moment for The Netherlands. Nimir also managed to score 5 blocks and 13 kills, proving that a strong serve is not his only weapon.
Points scored
In a matter of 3 sets - with as many as 9 service aces, 5 blocks and 13 kills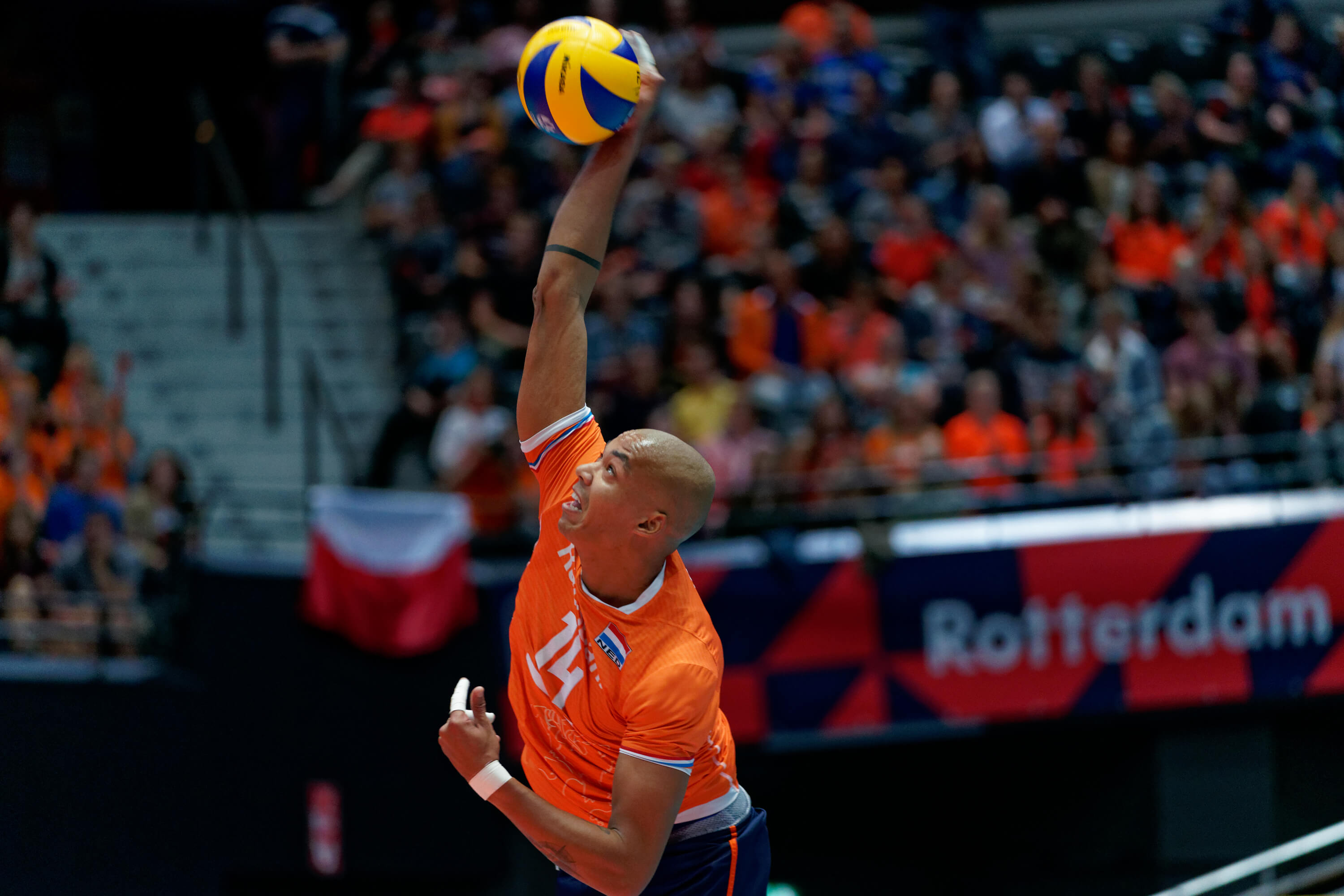 Nimir serving the ball