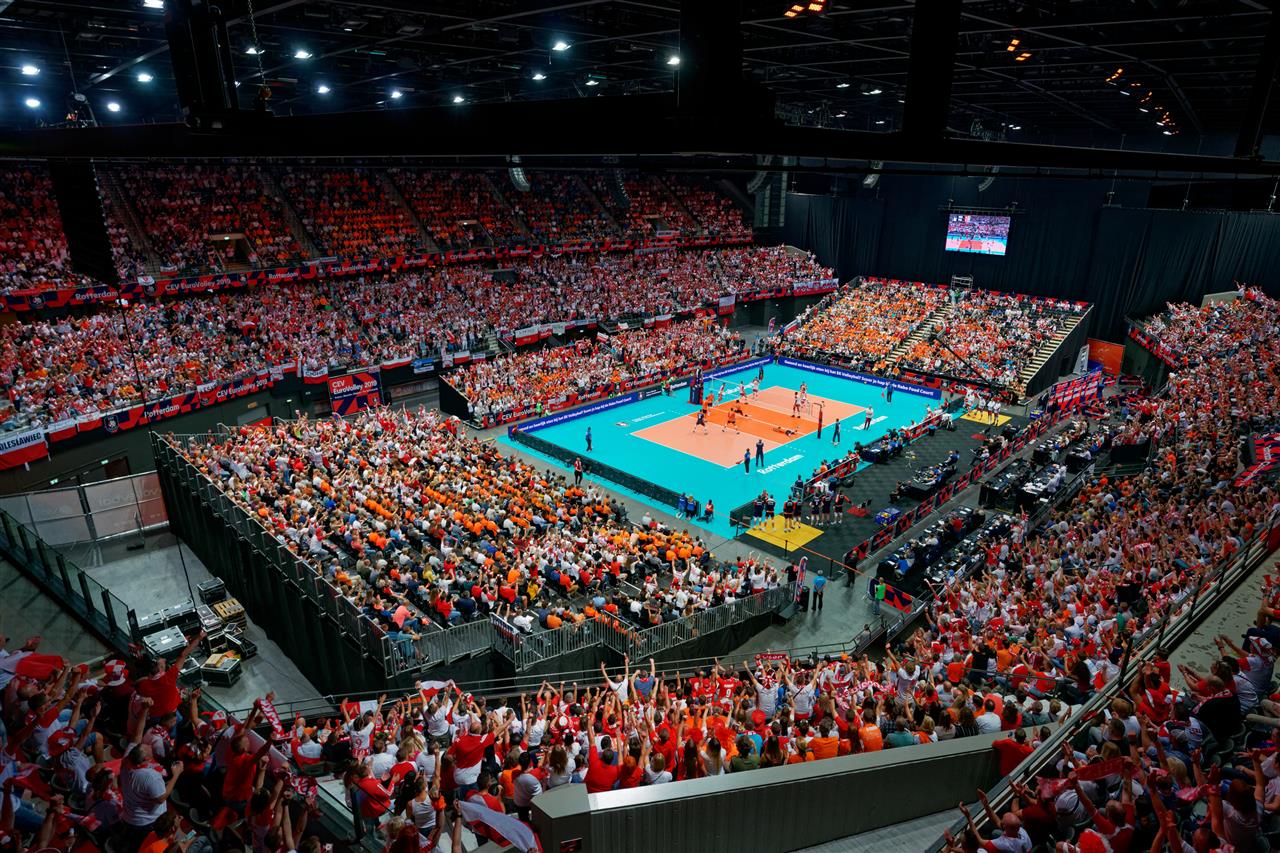 A full hall at Ahoy in Rotterdam
The Volleyball mania that started in late August with EuroVolley Women continues in full swing – with as many as 142,673 fans visiting the pool phase matches of EuroVolley Men across four venues in France, Slovenia, Belgium and the Netherlands! The matchup between Poland and the Netherlands played last Sunday at Ahoy Rotterdam accounted for the highest record of attendance this far, with 11,000 people following the game between the reigning world champions and the 'Lange Mannen'.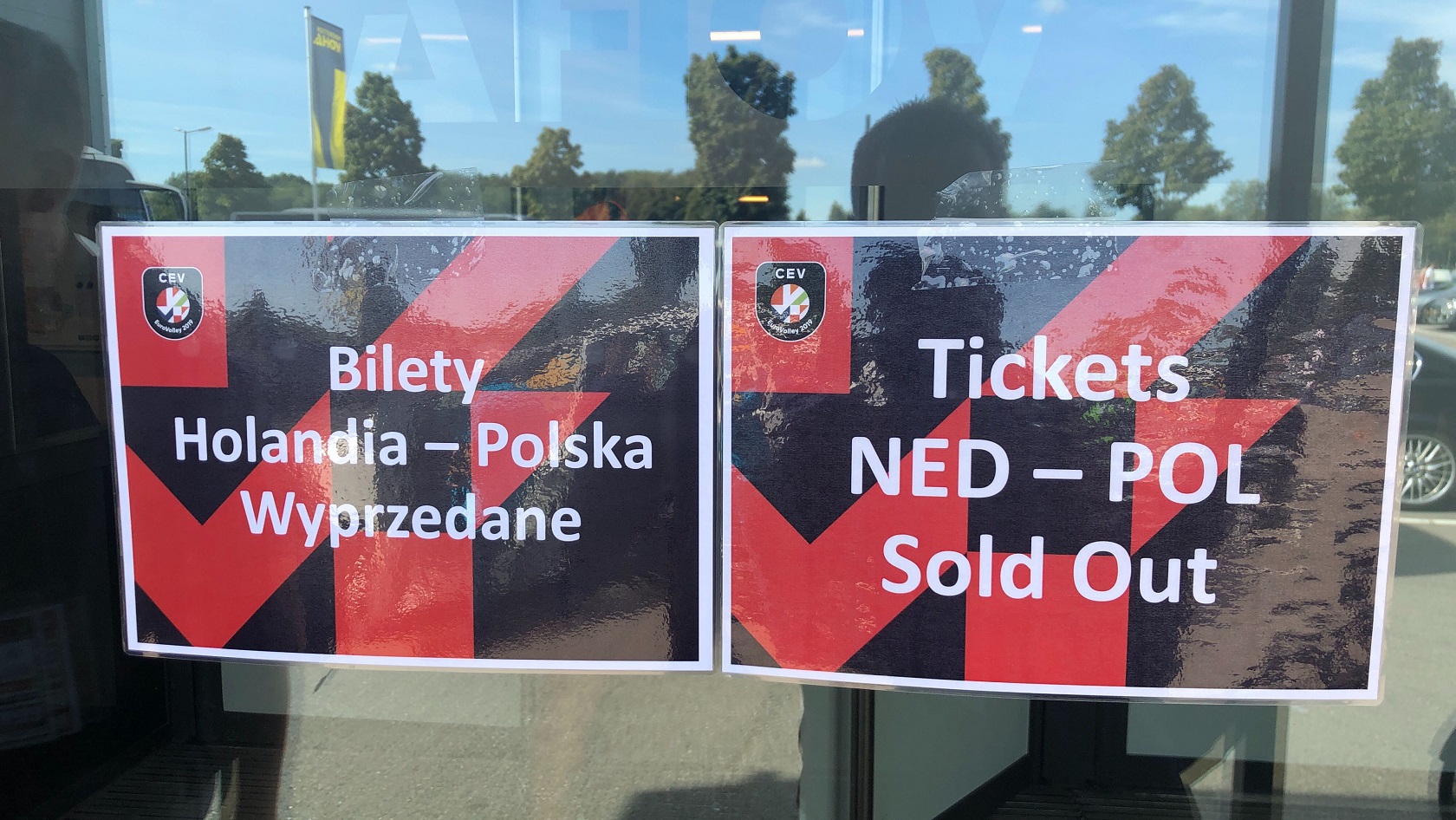 Slovenia and more specifically the people coming together at Arena Stožice in Ljubljana are literally enjoying a Volleyball frenzy, with the numbers increasing with each competition day and figures reaching 10,731 spectators for the eagerly anticipated matchup between the home team and titleholders Russia. With 48,136 people, the Pool C matches have registered the best record of attendance across the four countries currently co-hosting Europe's prime competition for men's national teams.
Another 'big match' featuring France and Italy to cap the programme of Pool A in Sud de France Arena in Montpellier accounted for a 7,114-strong crowd, as Les Bleus completed the first stage of the tournament with their fifth triumph in as many matches. As for Pool B played in Brussels and Antwerp, Belgium and Spain were responsible for the highest figure, with 4,750 people attending their clash at Lotto Arena.
The Volleyball mania is due to continue later this week with the 8th Final matches, as the journey taking Europe's top teams to the 'grand finale' in Paris moves on to the next stage and the excitement inevitably mounts.