Tsvetan Sokolov (BUL)
There is a reason why Tsvetan Sokolov is top of the scoring charts at EuroVolley, and that is because he is Bulgaria's "go to" guy.  In a tense encounter with Portugal he scored 33 points across four sets and needed to be at the top of his game to stop the match going to a tie-break.  It is important to remember that the last time these two teams played it was the Portuguese side that ran out 3-1 winners so this was an important game when considering moving to the next stage.  
Speaking after the match Tsvetan said: "This is really a big win against a difficult opponent who plays really good in defence and block. We are looking forward and I am really happy."
Top of the Charts
Averaging 6.2 points per set so far in the competition, Sokolov leads the way.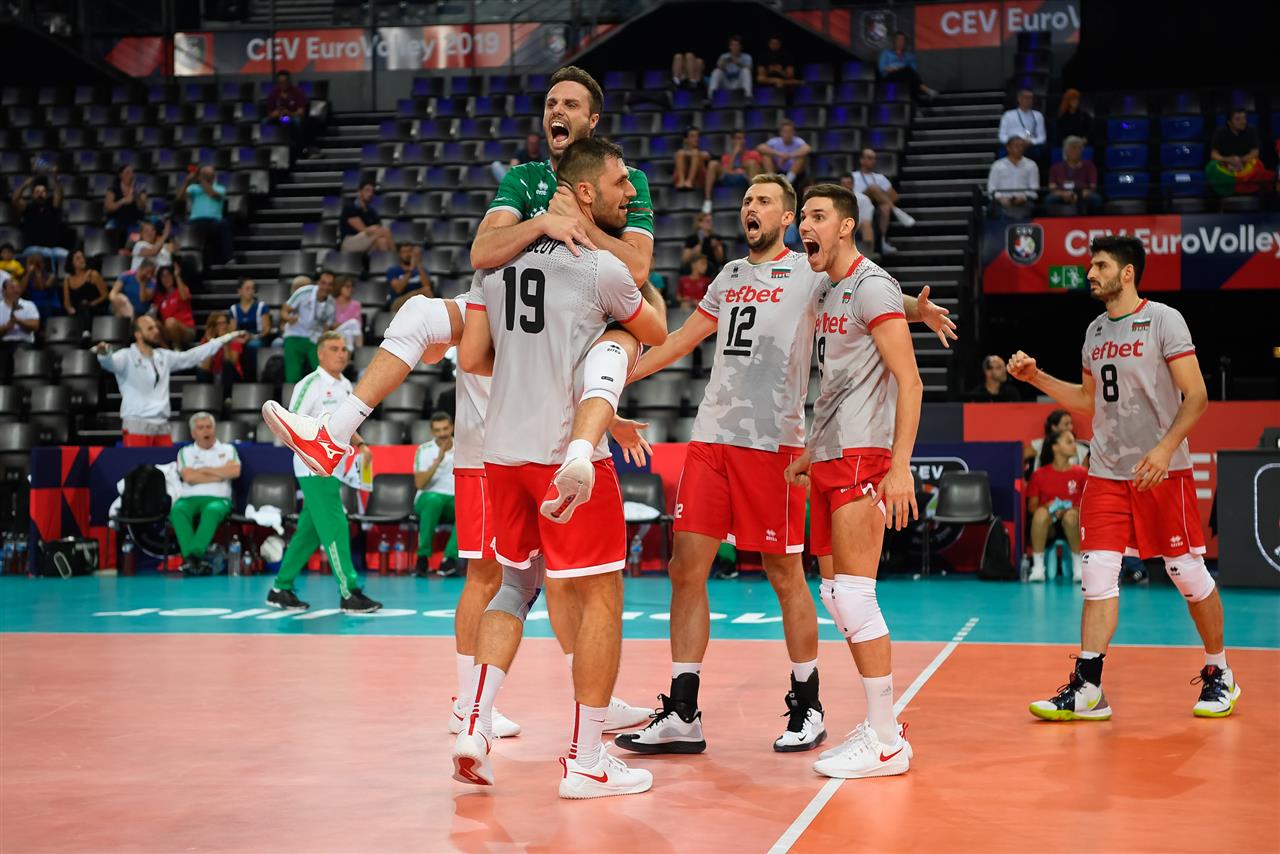 Team Bulgaria know who they count on to deliver
Peter Michalovic (SVK)
For a second day in a row, the opposite of Slovakia, Peter Michalovic proved to be the key to his team's successful EuroVolley results so far. On Saturday, the 29-year-old hitman brought back Slovakia from a set down against Austria and led them to a 3-1 victory. Michalovic took advantage of setter Juraj Zatko's magnificent passing to string up 24 attacking points, including the spike that closed the match off in the fourth set. To that, he added a couple of stuff blocks for a game total of 26, peaking in set three, when he alone contributed nine putaways.
Points scored
The most in the match, including 24 attacking points and 2 blocks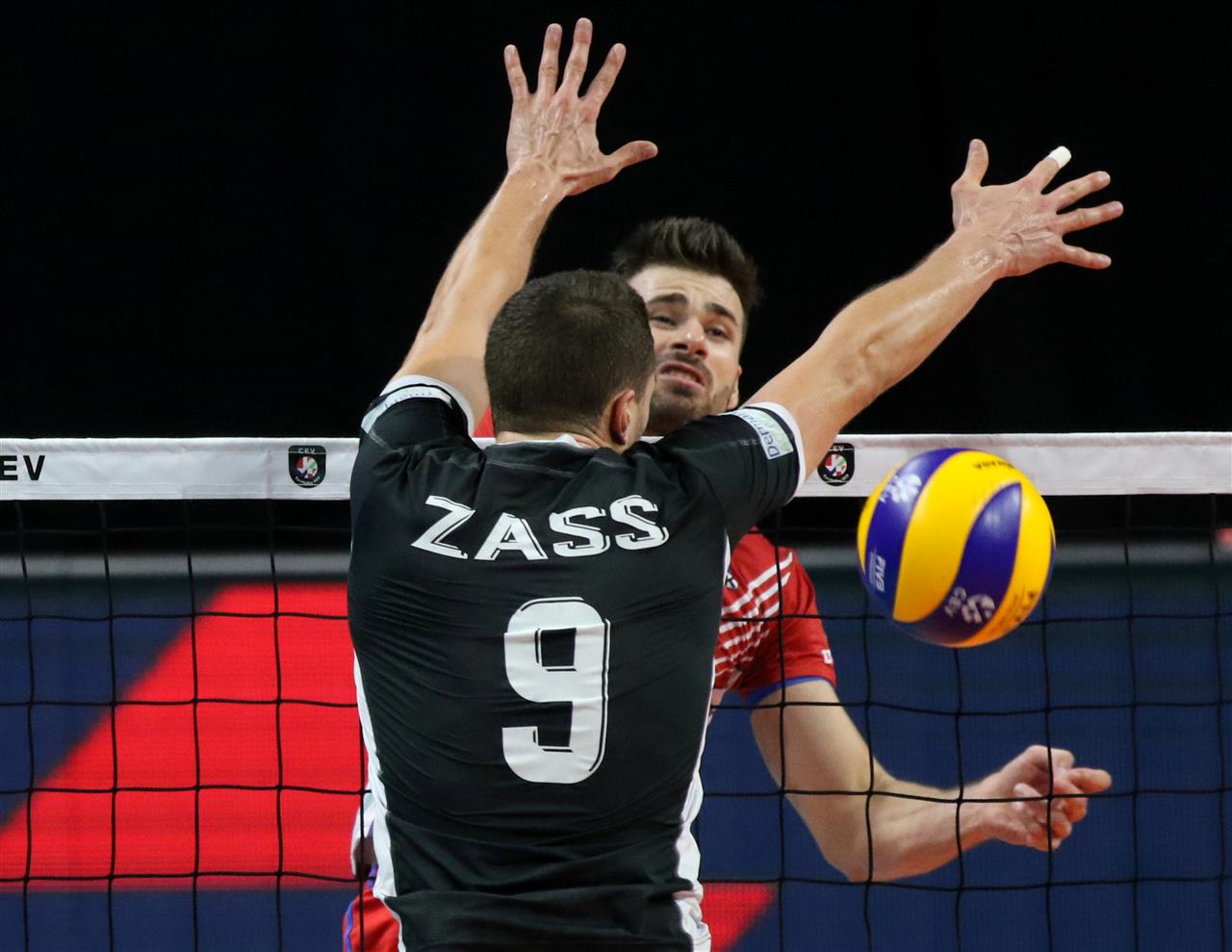 Back to back best contributor to his team's final result, with 52 points in just two matches
Tine Urnaut (SLO)
Slovenia captain admitted that his team never played at home in presence of such a crowd of supporters. All the more reasons not to let these fans down and disappointed they were not: The team leader showed not only impeccable skills in reception, but also led the score charts of the whole game (21) against Finland, including 18 kills - the most from either of the sides of the match and 3 stuff blocks.
% Positive reception
Making him the top receiver of the match. Also a top spiker (18) and scorer (21) including 3 blocks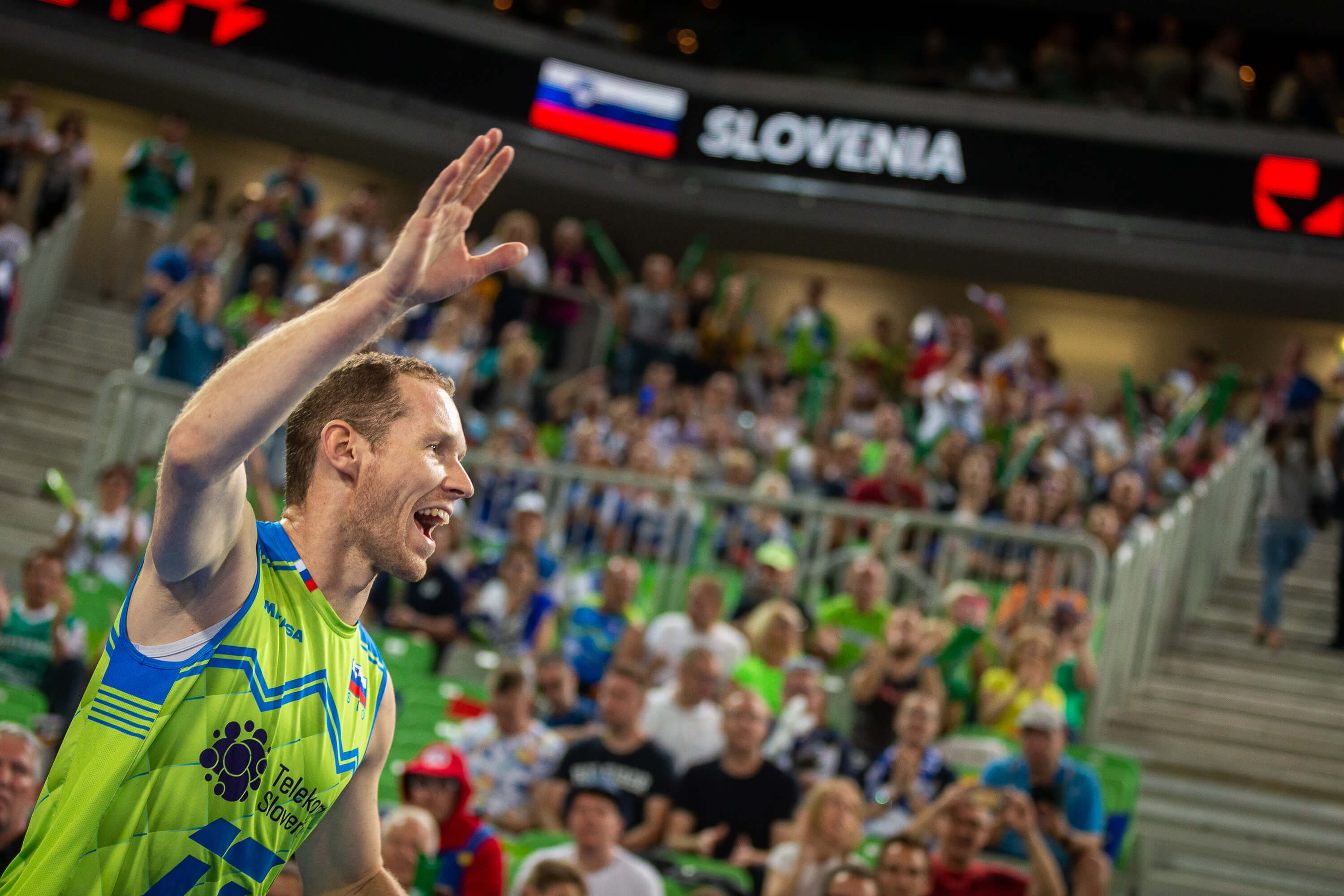 Captain on the bridge - leading the team and leading the score charts in the match against Finland
Sets lost
By Montenegro in their history-making win at the European Championship against Estonia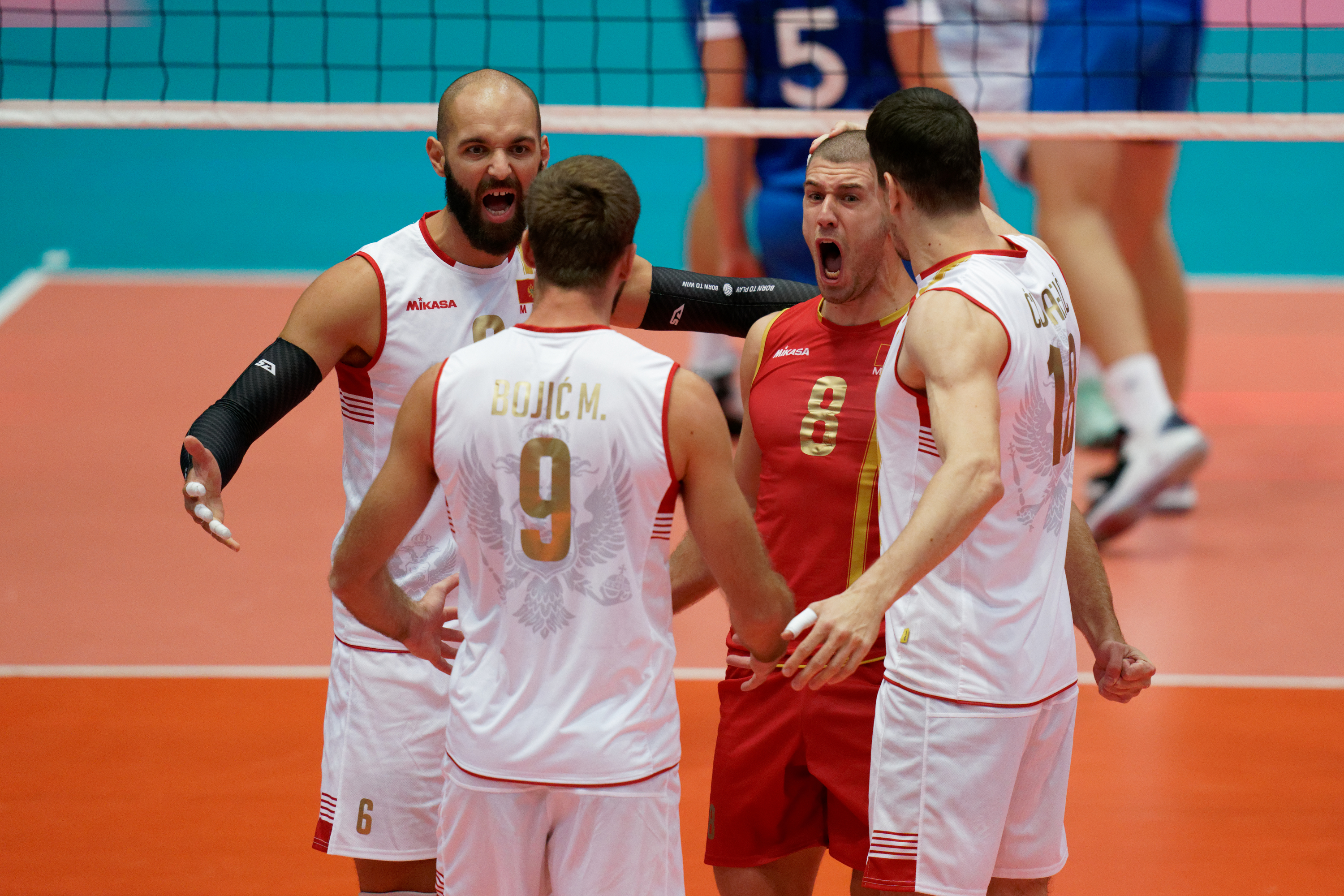 Lakcevic & Co. had reasons to celebrate last night - it was their historic 1st #EuroVolley win