Nicolas Le Goff (FRA)
France put in another commanding performance today making it 3 wins in a row, with them yet to drop a set.  As many of their players could have been chosen as the Pool A Player of the Day, a special mention must go to Nicolas Le Goff who attacked every possible angle through the middle - seeming to create new ones in the process.  Whilst also contributing in the blocking department (taking 3 through the match), it was the nature of the 7 spikes which were the most impressive.  If Le Goff carries on in this way, they will soon need to change the name of the position to "Middle-Spiker".
% kill ratio
Causing a constant threat, Le Goff win points of 7 of the 10 balls he was set through-out the match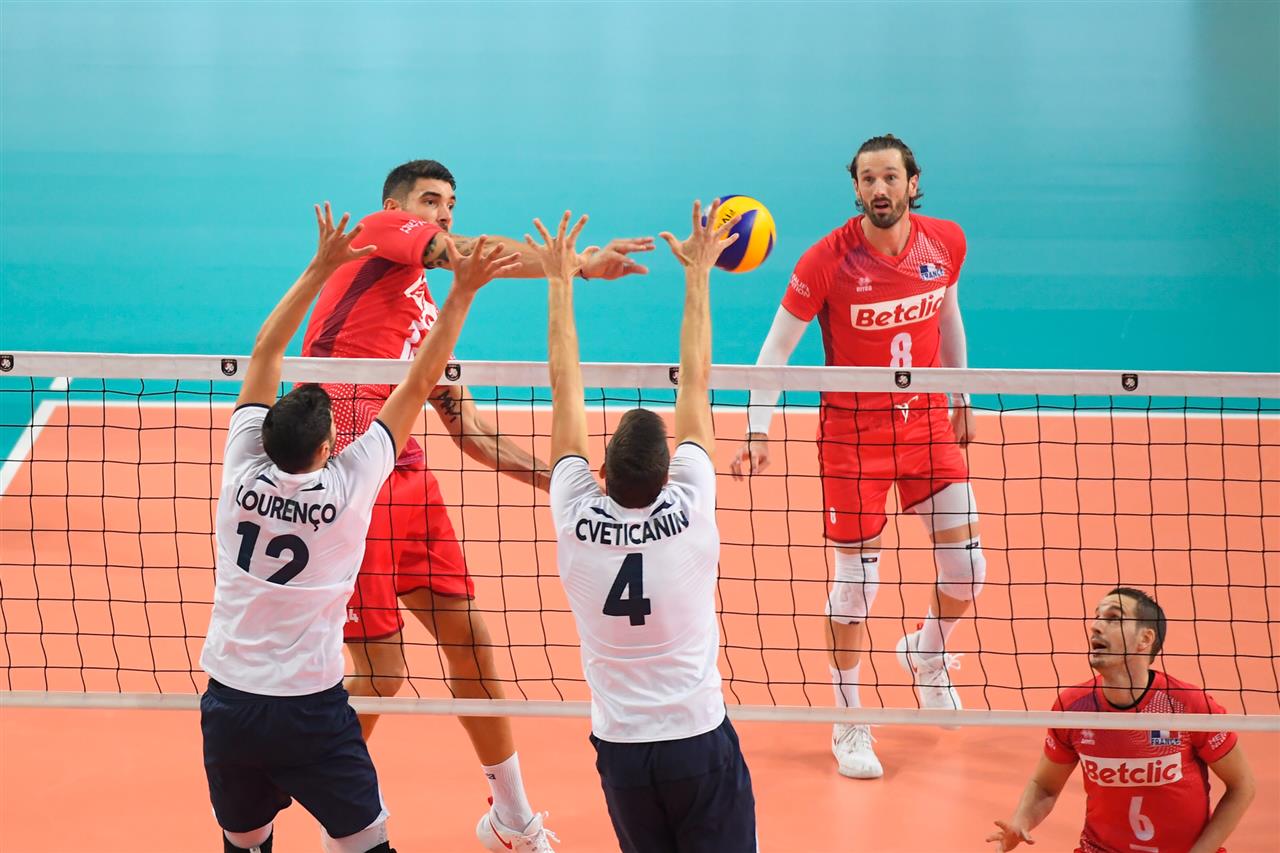 France's "middle-attacker" at work
Sam Deroo (BEL)
By all means, Sam Deroo has been Belgium's biggest asset in their winning streak of three victories since the start of EuroVolley 2019, but the performance of the home side's 27-year-old outside spiker and captain was particularly brilliant on Sunday, as they delivered an emphatic shutout of Spain to stamp their ticket to the next round. Once again, Deroo proved that the team can always rely on him to lead by example. In three short sets and stringing up as many as eight points in the last set alone, he piled up an impressive 21 points, including four stuff blocks and one ace.
% success rate In attack
Top scorer (21), attacker (16) and blocker (4) of the matchup against Spain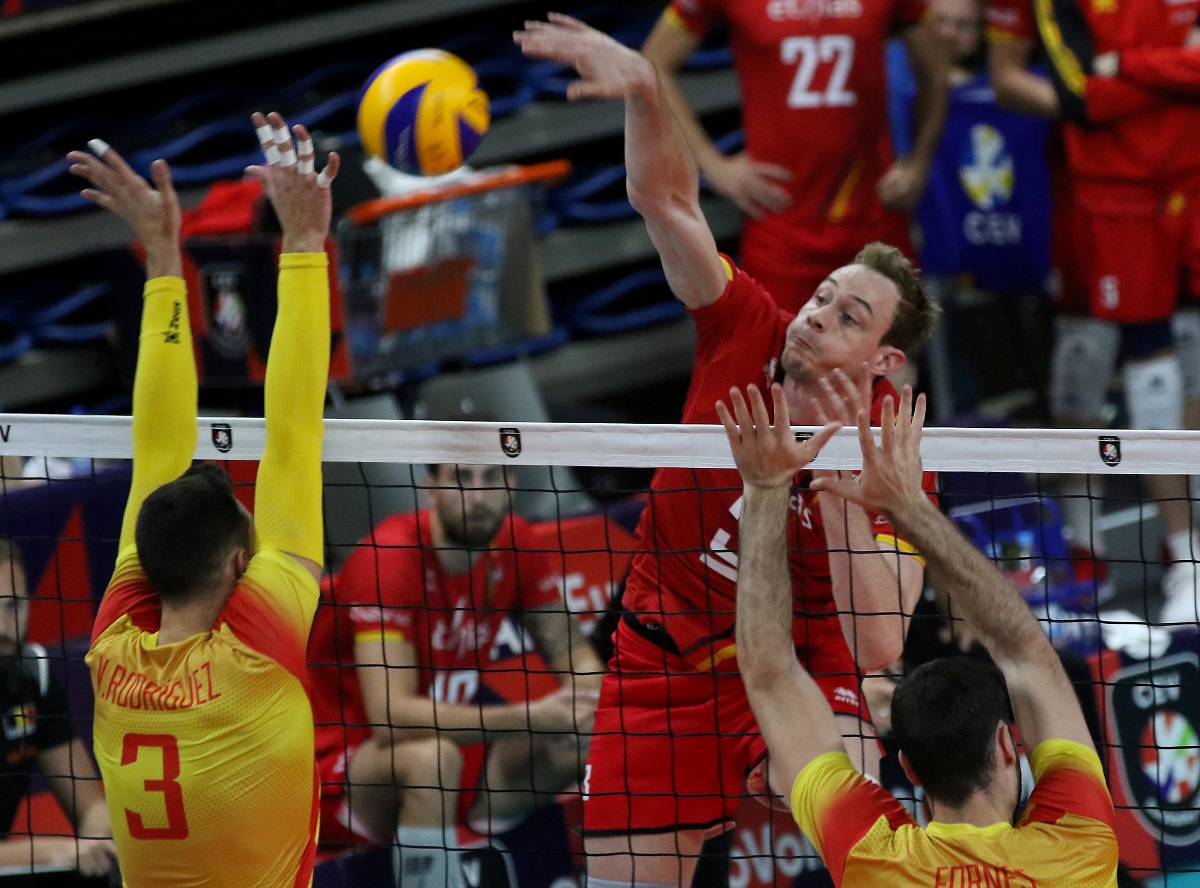 Deroo going against Spain's block
Artur Udrys (BLR)
The matchup against Finland was crucial to Belarus, who needed a win to stay in the competition for a place in #EuroVolleyM knock-out phase. When his team was already two sets down (13-25, 17-25) Artur Udrys entered the field of play and contributed to an eventual dramatic 3-2 win. Joining the action late in the game, the 20-years-old opposite still managed to top the charts with 21 points, with the highest number of spikes in the match (19) and two stuff blocks.
Top Scorer
After two sets spent on the bench. Also a top spiker (19) with two blocks for good measure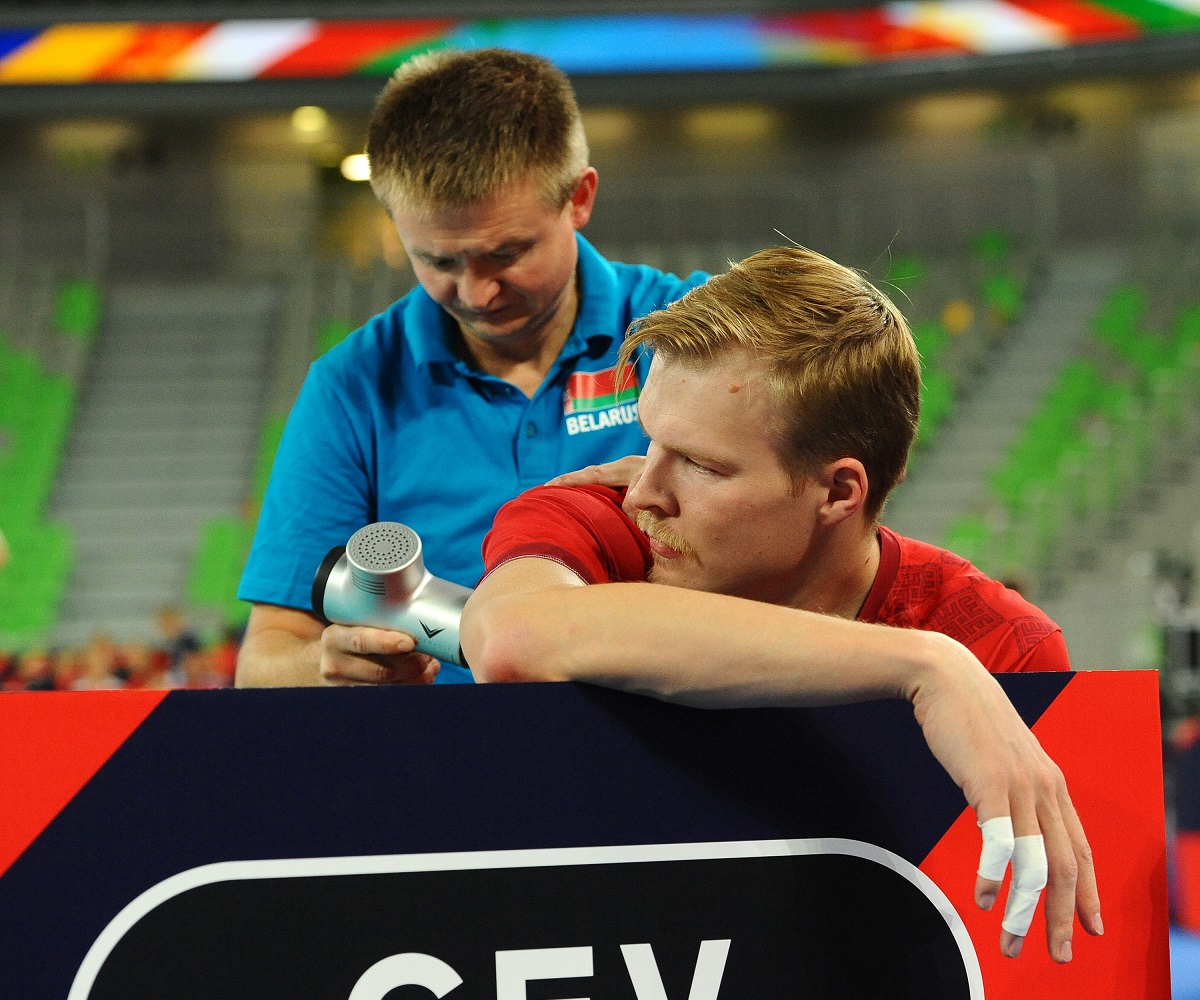 Artur Udrys, right before his team's big match and win against Finland
Jan Hadrava (CZE)
Not all points in volleyball are equal, and Czech opposite Jan Hadrava made his points when it mattered most against Estonia. He put the Czech Republic up by 2 points with a pinpoint ace at the end of the second set to get a gruelling 34-32 win. Then, he did the same in the third set, scoring two aces and the sidelines in a row to get the Czechs a victory. Hadrava also excelled in attack, where he had 17 kills on 28 attempts to go along with his 6 aces.
Service Aces
When it counted most, not to mention 17 attack points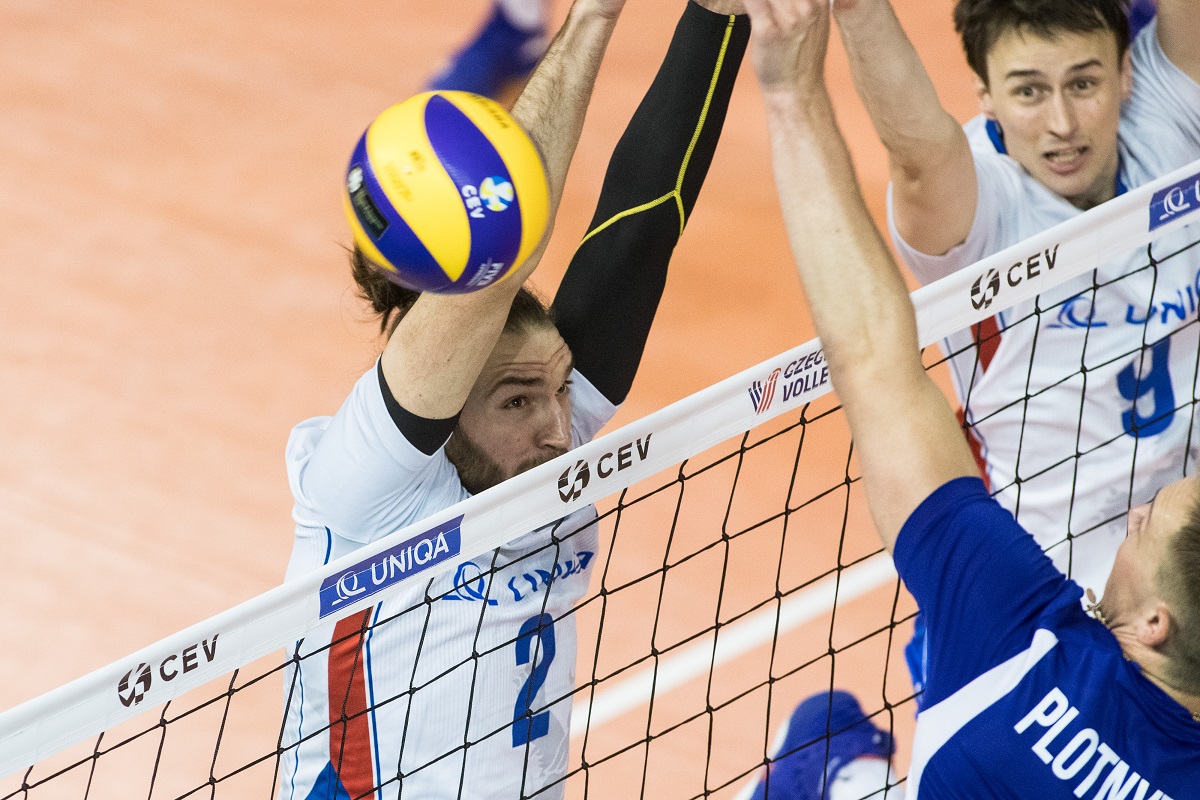 Jan Hadrava in the match against Estonia