Ljubljana, Slovenia, September 15, 2019. It is celebration time in Ljubljana this weekend, as teams and fans rejoiced with four "birthday boys" in Pool C, two of who come from Team Finland, one from North Macedonia and one from home team of Slovenia.
Happy birthday to Finnish No. 8 Elviss Krastins, outside-spiker who is celebrating his 25th birthday today! Accompanied by his older team mate, Sauli Sinkkonen, Suomi middle-blocker, who turned a new big leaf yesterday (30), it sure was a party house for Team Finland this weekend.
However, a fully packed schedule, playing three games in as many days from 14th to 16th September in Pool C against home favourites Slovenia, Belarus and titleholders Russia, means business as usual for team Finland and no time for spectacular celebrations.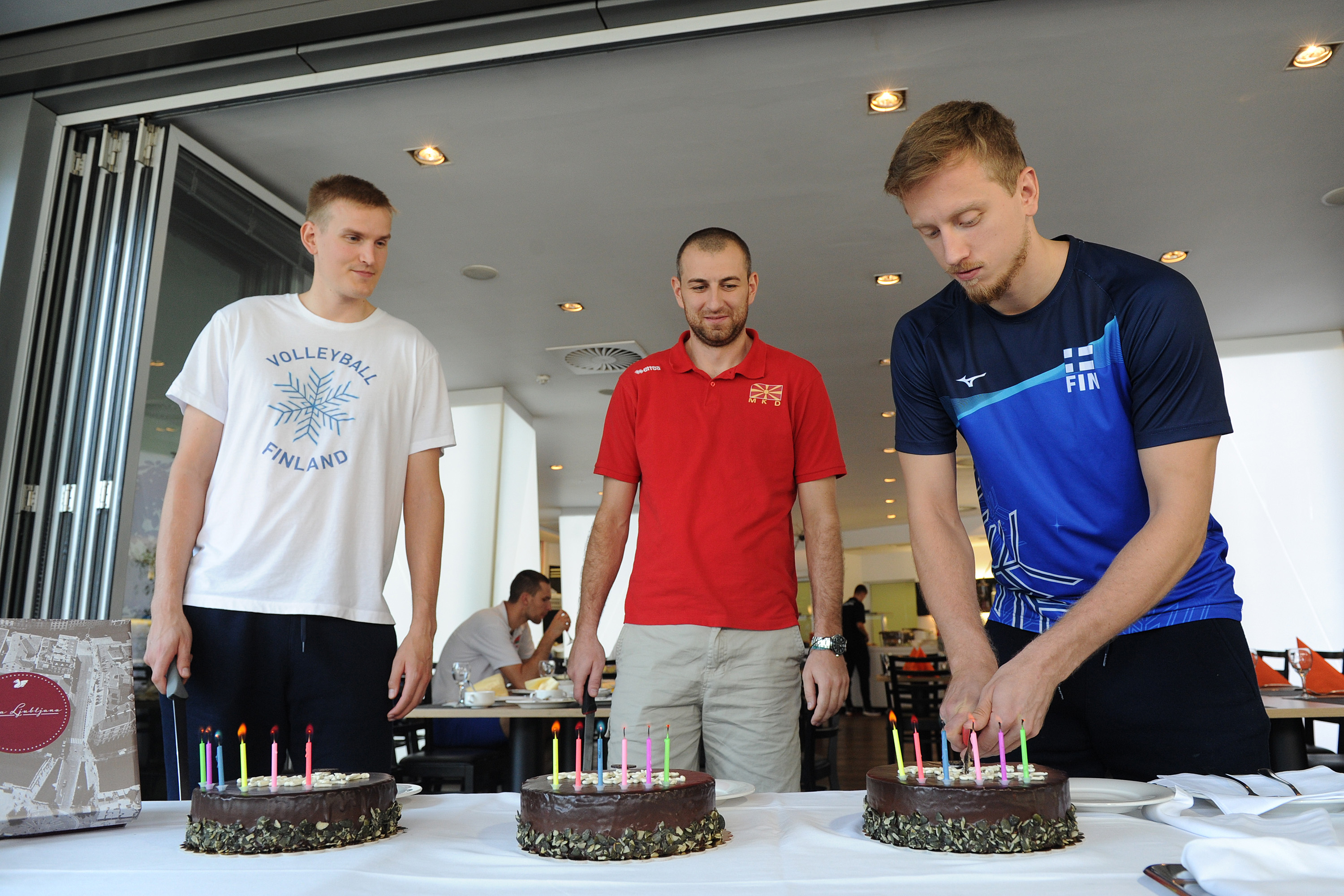 "For sure today´s loss against Team Belarus wasn´t the gift I was hoping for, but this is Volleyball - we have to continue. We are focused on our Volleyball all the way because it´s the European Championship and you have to give your 120 percent, so we will celebrate after the tournament."
Elviss Krastins
outside-spiker for Team Finland
Sauli Sinkkonen, Finnish middle-blocker, added: "The best way to celebrate is to play big Volleyball games in nice arenas like this one here in Ljubljana, in front of our fans. That´s what we love to do the most and that´s the best possible celebration for us."
Happy birthday also to North Macedonian outside-spiker Vase Mihailov, who turned 33 today! North Macedonian team is having a day off, so have a blast Vase!
Our fourth "birthday boy" is the home hero Dejan Vinčić, who is also celebrating on this fine Sunday! The Czarni Radom (POL) and Slovenia National Volleyball Team first setter and a father of three, is also turning 33 today, and his comrades prepared a lovely little surprise in their hotel with a birthday cake.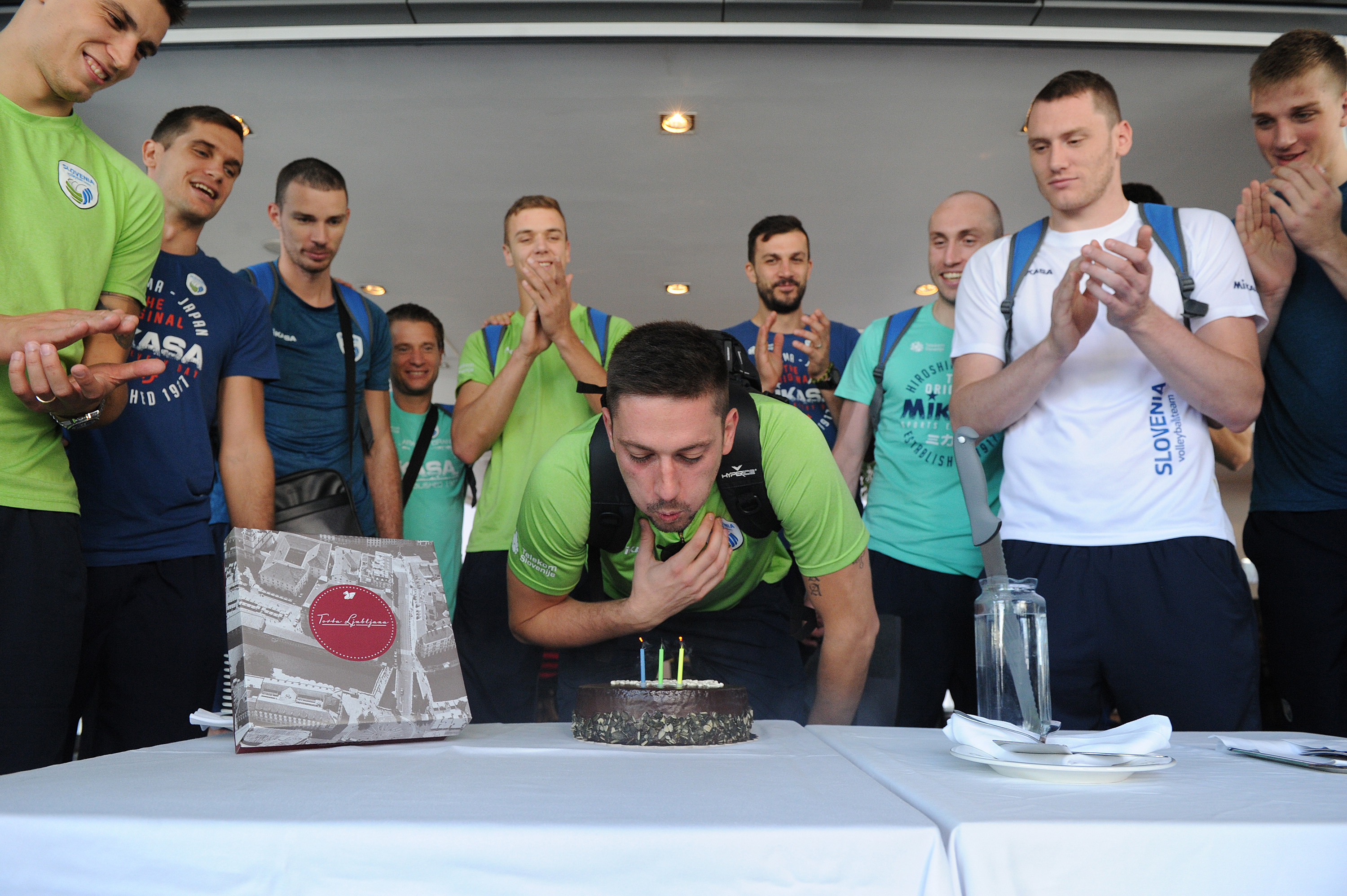 "Of course we love to celebrate our birthdays together with the guys from team if we have the chance, but considering we are in the middle of a very important championship for us, there will be no time for that this time, maybe after the championship. It was a nice surprise with the cake though."
Dejan Vinčić
setter for Team Slovenia
When asked about his birthday wishes he added: "Well, I have one special wish in my mind, but I will keep it for myself for now. Ask me again after the championship if it came true. As for today, a celebration with our fans with a win against Turkey would be the best possible ending of the day." And so it was - Happy birthday, Dejan!