"It was the most nervous 24 hours of this tournament because the qualification was not in our hands but you can imagine how happy we are to qualify! We had to wait until the last moment to know that. We watched the game altogether on EuroVolleyTV, and found out we qualified only after seeing the event website when refreshing the pool standing," says Greece captain Georgios Petreas. One single, little point conceded to the opposition less than those Portugal dropped across five matches in Pool A was enough to swing the balance and for Greece to make it to the 8th Finals of CEV EuroVolley 2019 Men!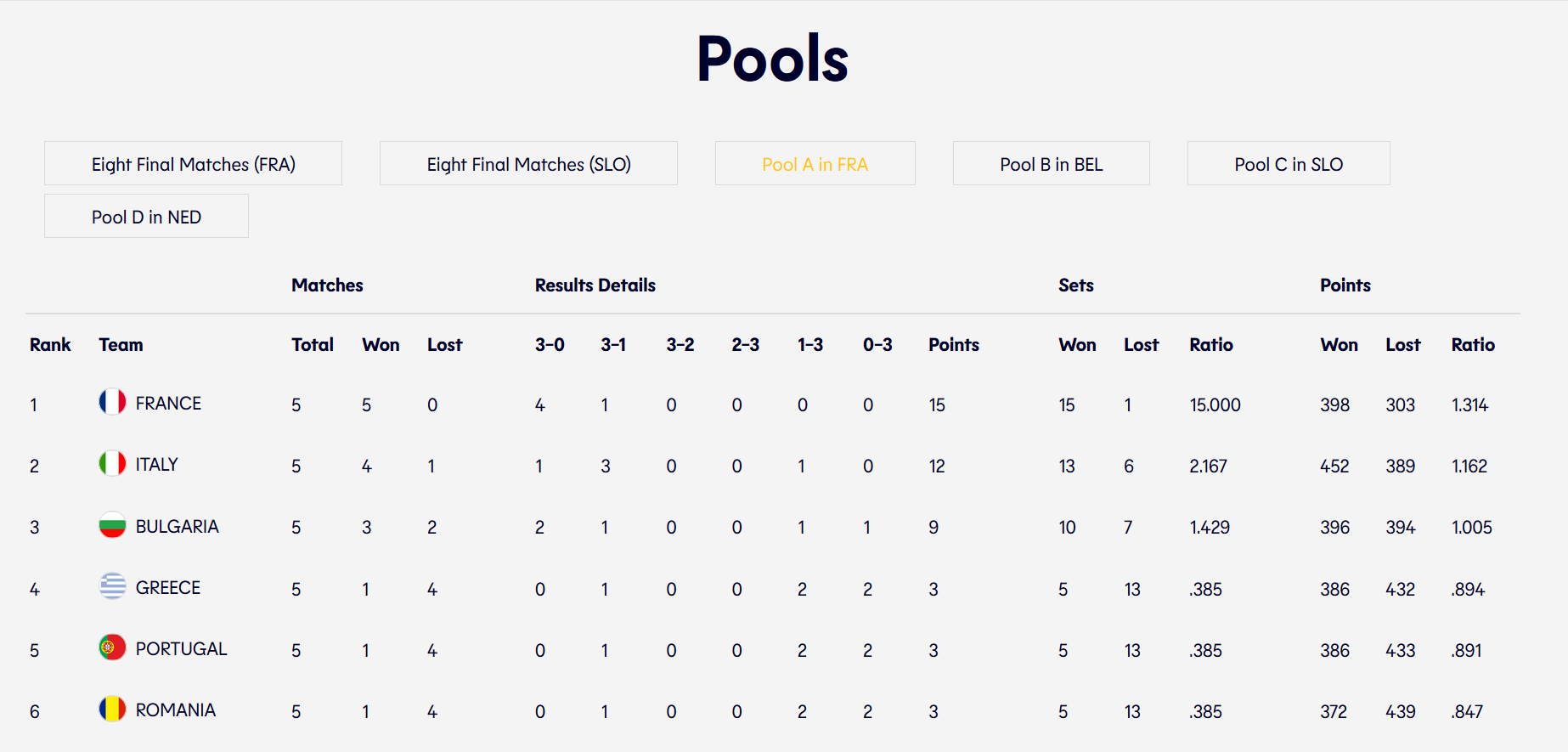 "It was our dream and now this dream came true. We are sure we deserve it 100% and we are very happy to continue in the competition."
Georgios Petreas
Captain - Greece
Portugal and Romania opened the last day of Pool A action at Sud de France Arena in Montpellier with a spot in the 8th Finals at stake, with Greece watching closely as they still had small chances of progressing to the next stage. Portugal eventually lost 1-3 to Romania but both teams have to pack their stuff and travel home.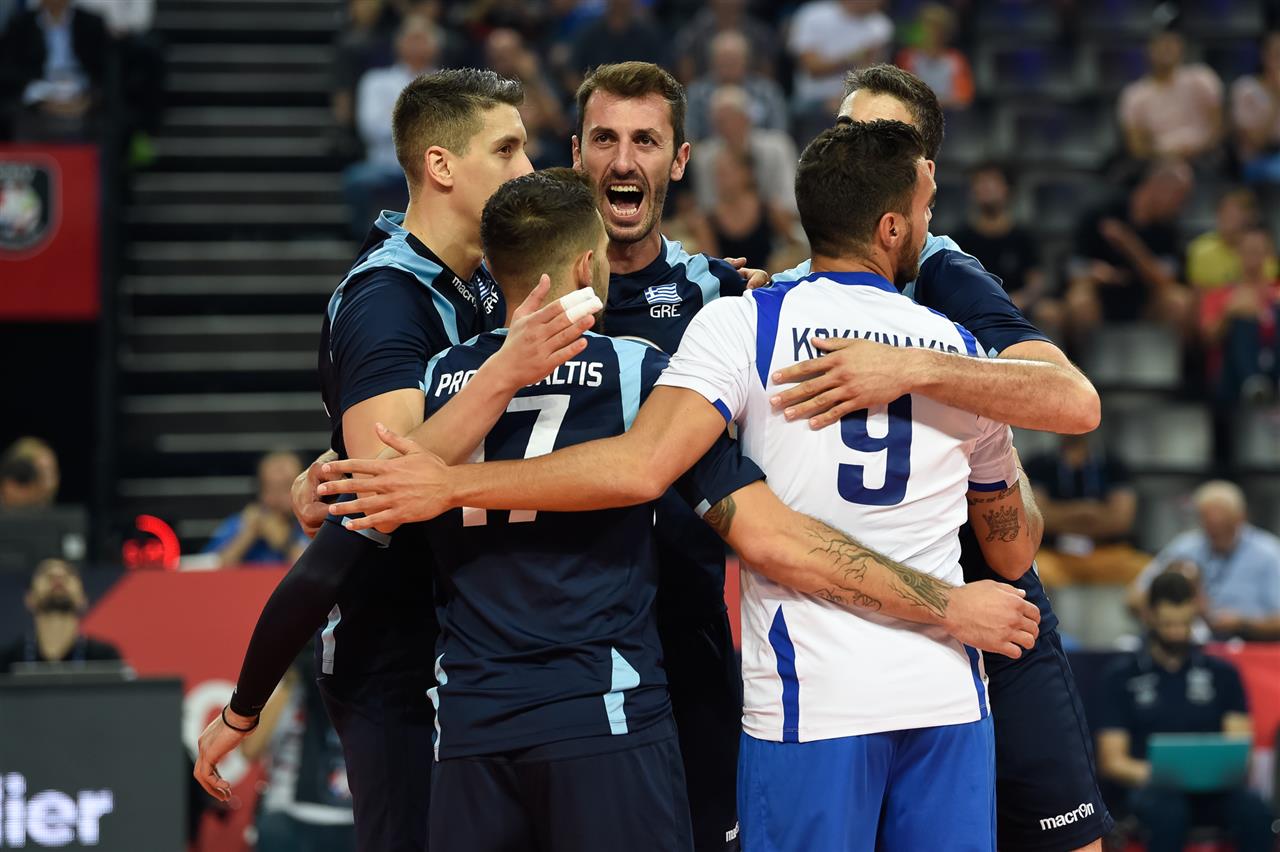 Greece celebrate in an earlier match
Greece, Portugal and Romania finish Pool A on the same 1-4 win-loss record, the same ranking points – three – and sets ratio – 0.3846. As a result, it is the match points ratio to break the tie and it goes down to the wire, with one single point separating Greece and Portugal, as they both scored 386 across five matches, but Greece conceded 432 to their opponents, compared to Portugal's 433. As a result, the eventual match points ratio stands at 0.8935 for Greece and 0.8915 for Portugal, meaning that Greece continue their journey in the 8th Finals and Portugal have to return home.
"This is Sport. We would like to make a better performance and qualify to the next phase, but Romania played a great match and Greece deserve congratulations for reaching the next round. A last word to the Organisation of this Championship which was very professional. We would like to thanks all the people who worked around the pool in Montpelier and for the countries that continue, all the best."
Hugo SILVA
Coach Portugal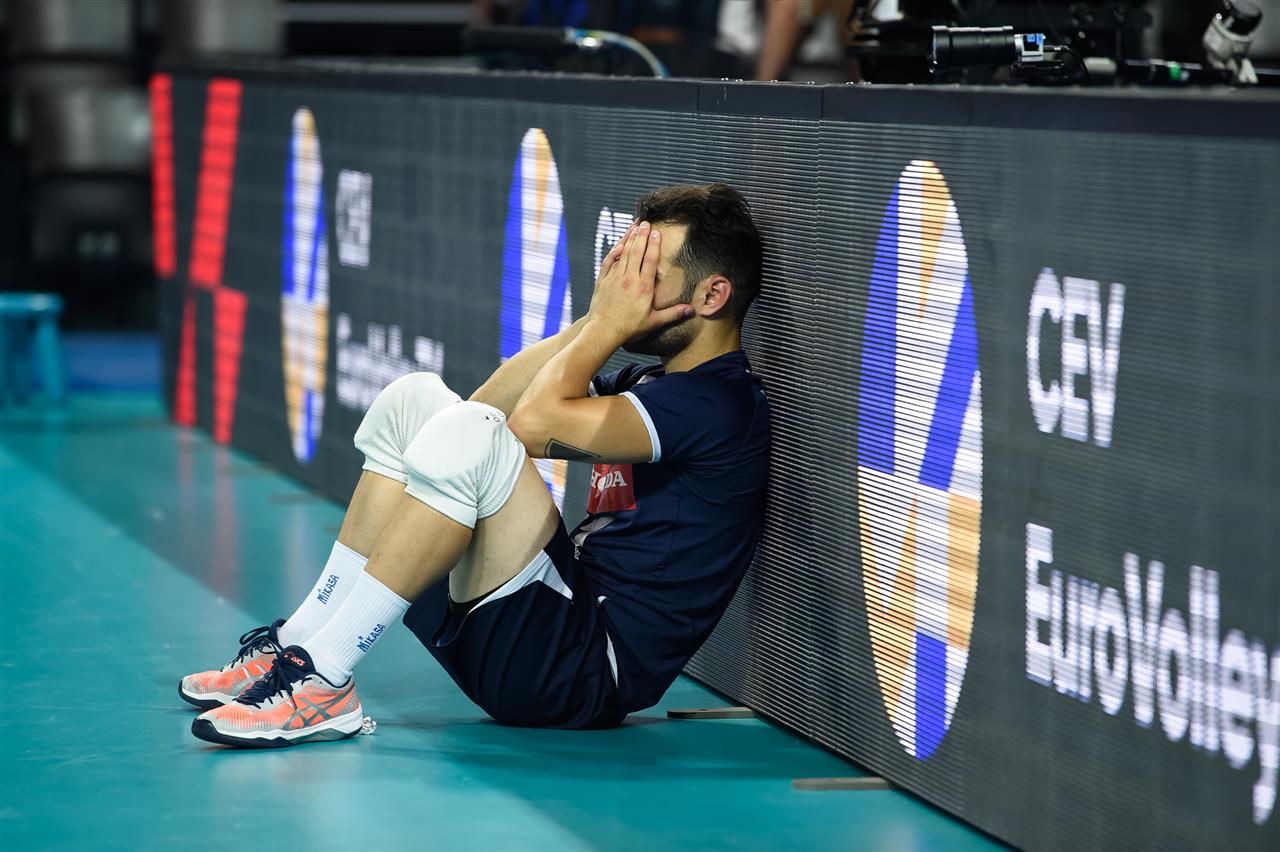 For Joao Fidalgo and Portugal it was not to be
It is a further reason to celebrate for Greece's Volleyball family after their women's team reached the EuroVolley 8th Finals as well – in their first such appearance since 2001 – and the men's national team achieve now the same feat in dramatic fashion after returning to the EuroVolley stage for the first time in ten years.
"The fact it was one point made our feelings bigger. When we realised it was like we scored a goal in the final of Euro 2004. Even if it is one point or 100 points the thing is we qualified."
Georgios Petreas
Captain - Greece