'Super Saturday', with as many as seven matches scheduled for the 8th Finals of the history-making CEV EuroVolley 2019 Men, was another day to remember for European Volleyball. As many as 37,110 fans visited the matches across four venues – Nantes, Ljubljana, Antwerp and Apeldoorn – and Saturday's figures bring the record of attendance since the start of the competition to a mind-blowing 179,783!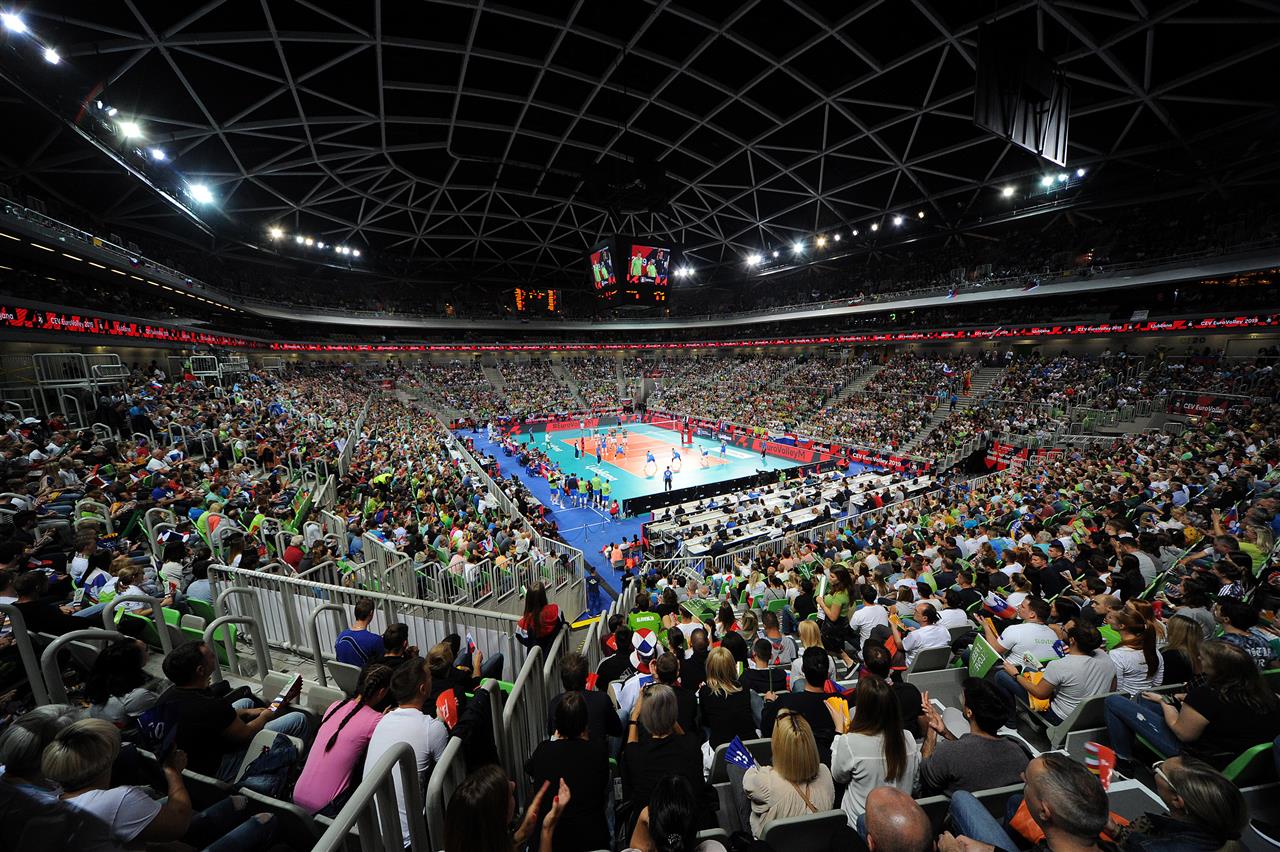 There is one more match to play in Nantes later on Sunday between Italy and Turkey to complete the names of the quarterfinalists but Saturday's fixtures were a true Volleyball party and an experience that fans will be willing to enjoy again as the competition slowly but surely reaches its final, most exciting stages.

Once again, Ljubljana and Slovenia accounted for the highest figure across all venues – with 8,368 fans coming together for the matchup featuring the home side and Bulgaria. After a rather difficult start, pushed by such an amazing crowd, the hosts secured their spot among the top 8 to play titleholders Russia in the quarterfinals. This will be a repeat of a Pool C match attended by as many as 10,731 people – and the organisers are hoping to break that record now that even more is at stake!

The home crowds in Antwerp and Apeldoorn had to accept the losses suffered by the 'Red Dragons' and 'Lange Mannen' in their matches with Ukraine and Germany, respectively, while a 7,293-strong audience pushed 'Les Bleus' to their sixth straight victory in the competition in Nantes.

Stay tuned, because the Volleyball fever is going to mount all the way until the grand finale coming up next Sunday at AccorHotels Arena in Paris!