FRA vs ITA
Stephen Boyer was amazing tonight as France swept Italy 3-0 in quarterfinals. Not only did he score 25 points in three sets, actually making one of them "his own", he hammered down nine aces! Including four in a row in the third, under the deafening clamoring of the 7,025 strong crowd in Nantes. Definitely the go-to-guy for Toniutti this evening, Boyer made one more step towards becoming the player of EuroVolley 2019.
Aces
Very much the first attack and the most efficient way to win a point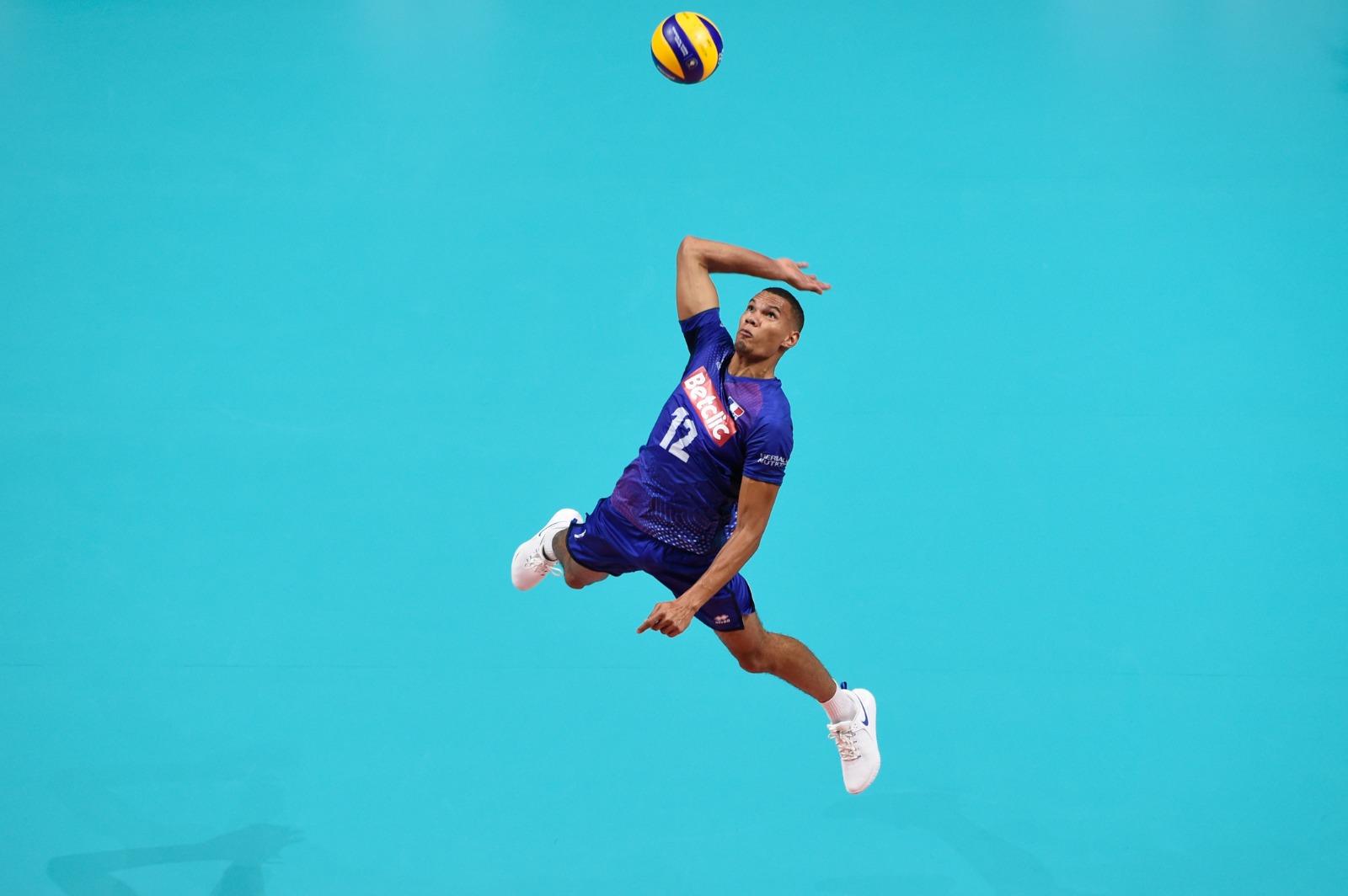 Player of the Round - Stephen Boyer - in action against Italy
Wilfredo Leon Venero (POL #9)
POL vs GER
Wilfredo Leon once again was the star of the show for the Polish team. The outside hitter scored on an unprecedented 17 of 21 hits against a strong blocking and defensive team in Germany. Rarely do we see such an efficient hitting performance, especially against a strong opponent in a tough competition like the European Championships.
Dejan Vinčić (SLO #9)
RUS vs SLO
While all tree top scorers of the sensational match were Russian, the hosts won with great serving and smooth teamwork, and it is there that the work of setter Dejan Vinčić cannot be underestimated – distributing the ball with precision, also receiving and blocking – he contributed greatly to the historic triumph over the reigning champs.
Uros Kovacevic (SRB #2)
SRB vs UKR
Uros Kovacevic proved to be Serbia's most valuable player in the difficult win over Ukraine. In the scorers' charts of the match, the outside spiker may not have been on top, but second to his teammate Aleksandar Atanasijevic, however, scoring important points in key moments of the match and making intelligent judgment when to use power and when to use elegant trickery to overcome the solid Ukrainian blockers, made him player of the match.