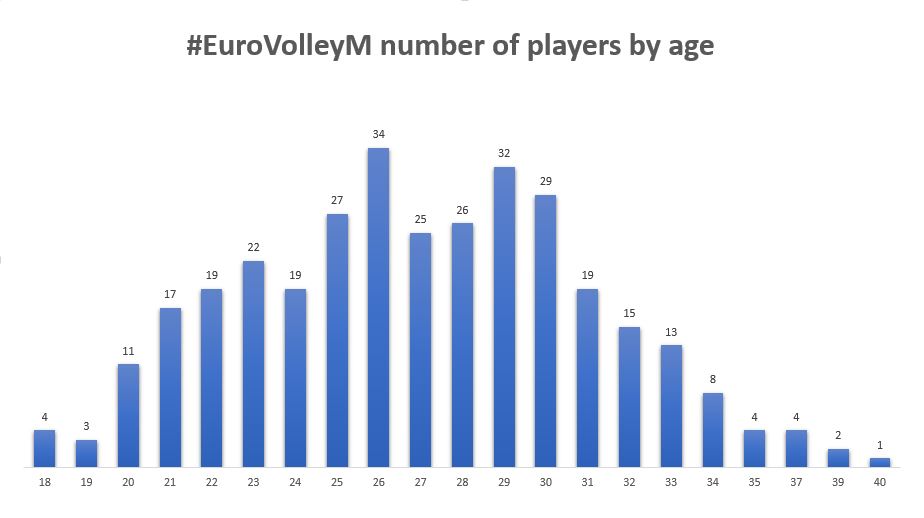 Ljubljana, Slovenia, September 25, 2019. Just a number, as some say; not an insignificant one – many may reply. Let us look at some of these numbers at this  year's #EuroVolleyM Final Round.
Years
The gap between the oldest and youngest #EuroVolleyM 2019 player
There is quite a generation gap between the 1979-born Kert Toobal of Estonia and Spain's outside-spiker Emilio Moles Ferrandez, who celebrated his 18th birthday less than three months ago. Setters tend to have longer careers and this certainly is the case with Toobal. The 40-year-old is not just a setter but also Estonia's captain and a mentor for his younger teammates.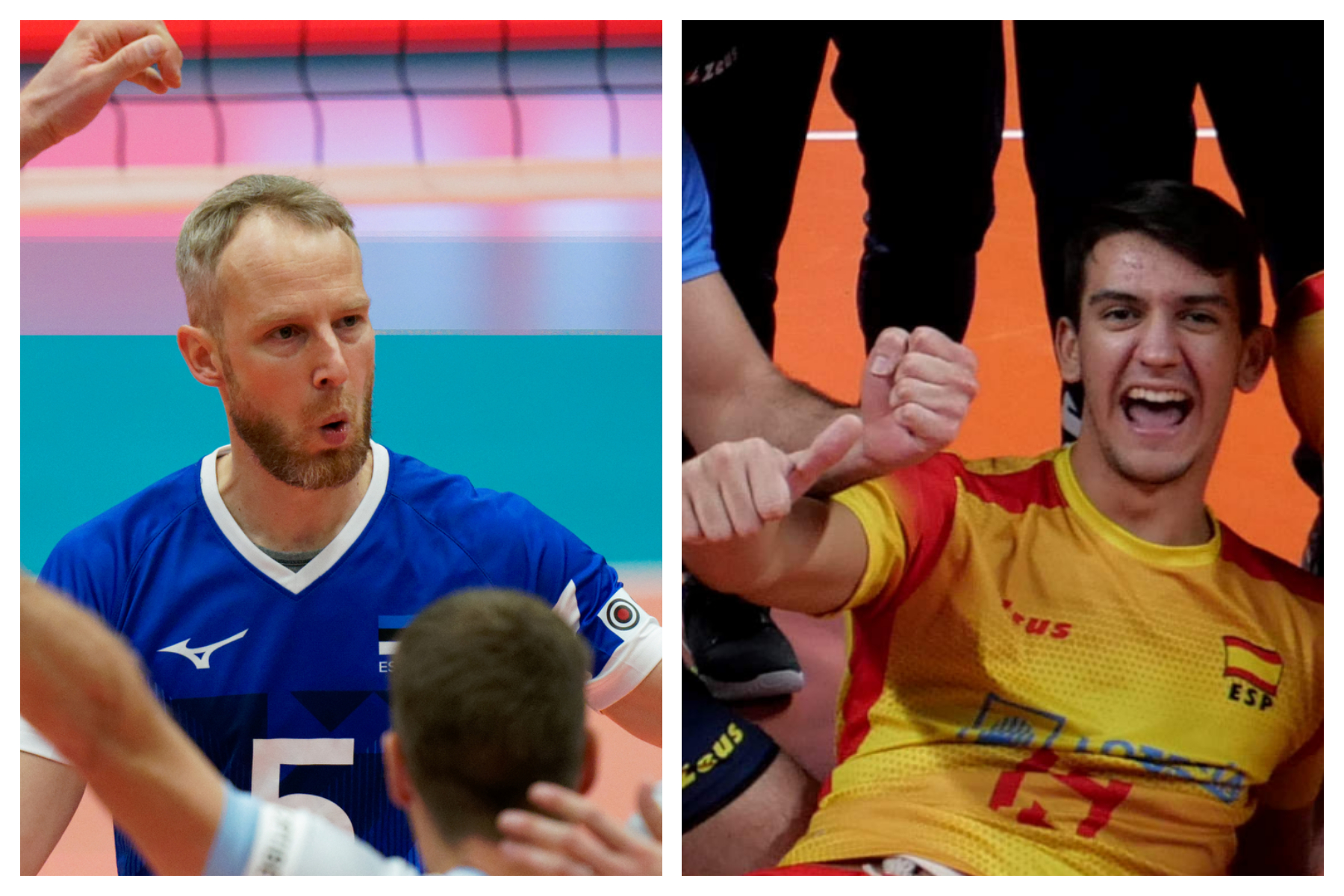 40-year-old Kert Toobal (EST) and 18-year-old Emilio Moles Ferrandez (ESP)
While the three youngest (born in 2001) 18-year-olds in the competition (two from Spain, one from Montenegro) have seen little court action themselves, this does not have to be the case with the young generation of players, some of whom play major roles in their squads and really catch the attention of fans, as it was with Turkey's Adis Lagumdzija (born 1999), who featured twice as our "Player of the Day" with a feat of 40 points scored in one match. Many other up and coming volleyballers are a substantial addition to their teams, like Ukraine's captain Oleh Plotnytskyi and opposite Dmytro Viietskyi.
Volleyball is a team sport and many more factors come into play. With most of the teams a successful mix of youth and experience is desirable and seems to work best. Who, on average, are the youngest and eldest teams in EuroVolley?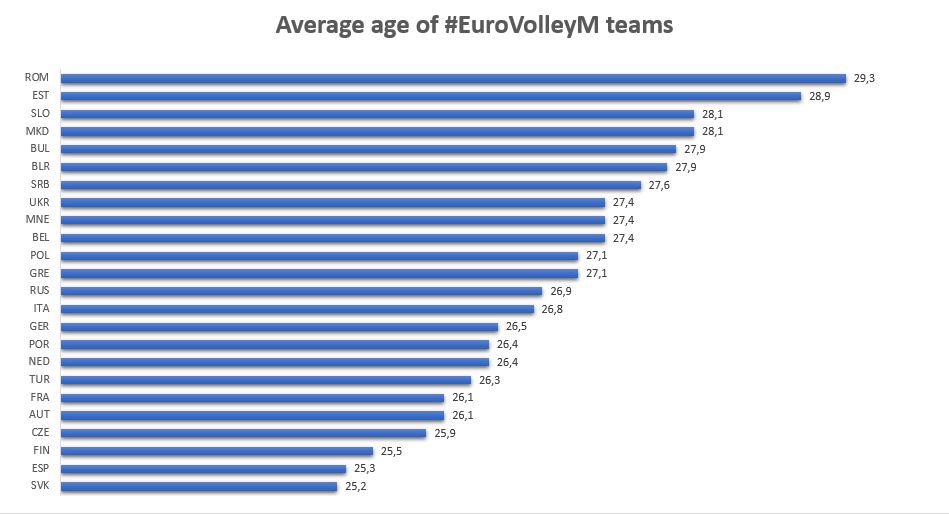 Years
The average age of this year's #EuroVolleyM players