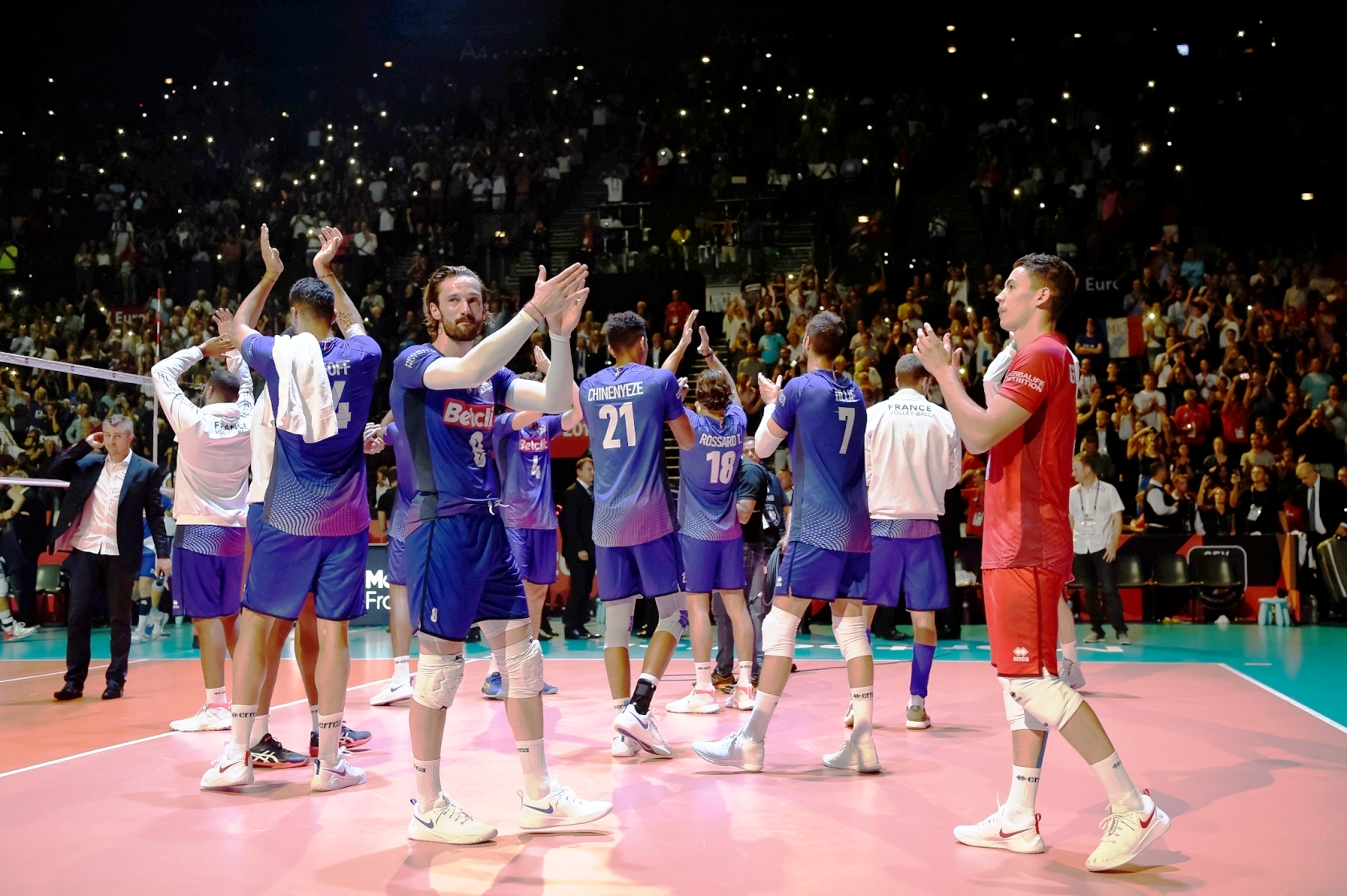 On the eve of the semifinal match at the CEV European Championship in Paris, we asked the coach and several players of the French national team two questions. To the first one, what is the best thing about playing EuroVolley at home, their answers were pretty much the same – the fans. Before the tournament, they were not sure if the matches in Montpellier and Nantes would produce the desired turnout. They were pleasantly surprised by the huge support and media attention they received and this gave them a lot of extra power on the court. They expect more of the same in Paris…
However, their answers to the second question were quite different…

Stephen Boyer, opposite:
"My girlfriend Elisa. Why? It's normal. I would like her to be here and she is going to be here. Also my family. They will be here too."
Barthélémy Chinenyeze, middle blocker:
"One person? To come and watch our game? I think it would be Kylian Mbappe, the footballer. He is in Paris, so I would love for him to come and watch one of our games. It would be cool."
Jénia Grebennikov, libero:
"My wife Wiem, because she gives me a lot of power and she is the best Volleyball specialist in the world," (laughs).
Kevin Le Roux, middle blocker:
"My big brother Fabien. I have only one brother and for him it is important. He didn't manage to come for some of our games, but now he will take advantage of the opportunity to come to Paris and see the games. I will be happy to see him here."
Julien Lyneel, outside spiker:
"My grandmother Therese! Because I love her, but it's difficult for her to come to Paris. For sure, if she could come, she would live through something exceptional…"
Earvin Ngapeth, outside spiker:
"My mother Christine and my father Eric, of course. They devoted a lot of time to me when I was young and making my first steps in Volleyball. Now we are in the semifinal of a European Championship taking place in France, so it is a way to tell them 'thank you' for what they do for me. These two people are the most important for me in my life."
Kévin Tillie, outside spiker and son of coach Tillie:
"It's hard to choose only one person, but it would probably be my mom, Caroline Tillie. She is a former Volleyball player; used to play for the Netherlands. She is a fan of her three kids who play sports and she loves watching me play."
Laurent Tillie, head coach:
"My wife Caroline, because she has supported me since the beginning. It's not easy to be away from each other for five or six months. She loves Volleyball. She was a Volleyball player and understands everything on the court."