Aleksandar ATANASIJEVIC #14 Serbia
Three athletes could compete for the Player of the Match title in the Serbia vs. France semifinal. While Serbia's Uros Kovacevic and the game's top scorer Earvin Ngapeth of France were racing with each other who will demonstrate more of his magical touch in offence during the first four sets, Serbian opposite Aleksandar Atanasijevic erupted when it mattered the most, in the deciding fifth. With an out-of-this-world performance, the 28-year-old 202-cm-tall spiker took charge and led his team with five spikes at 100% success rate and one block to an emphatic 15-7 victory. Atanasijevic showed his power in the previous sets as well, to reach a match total of 27 points, including three blocks.
Atanasijevic spikes
points
24 spikes, 3 blocks
Success rate in attack
63%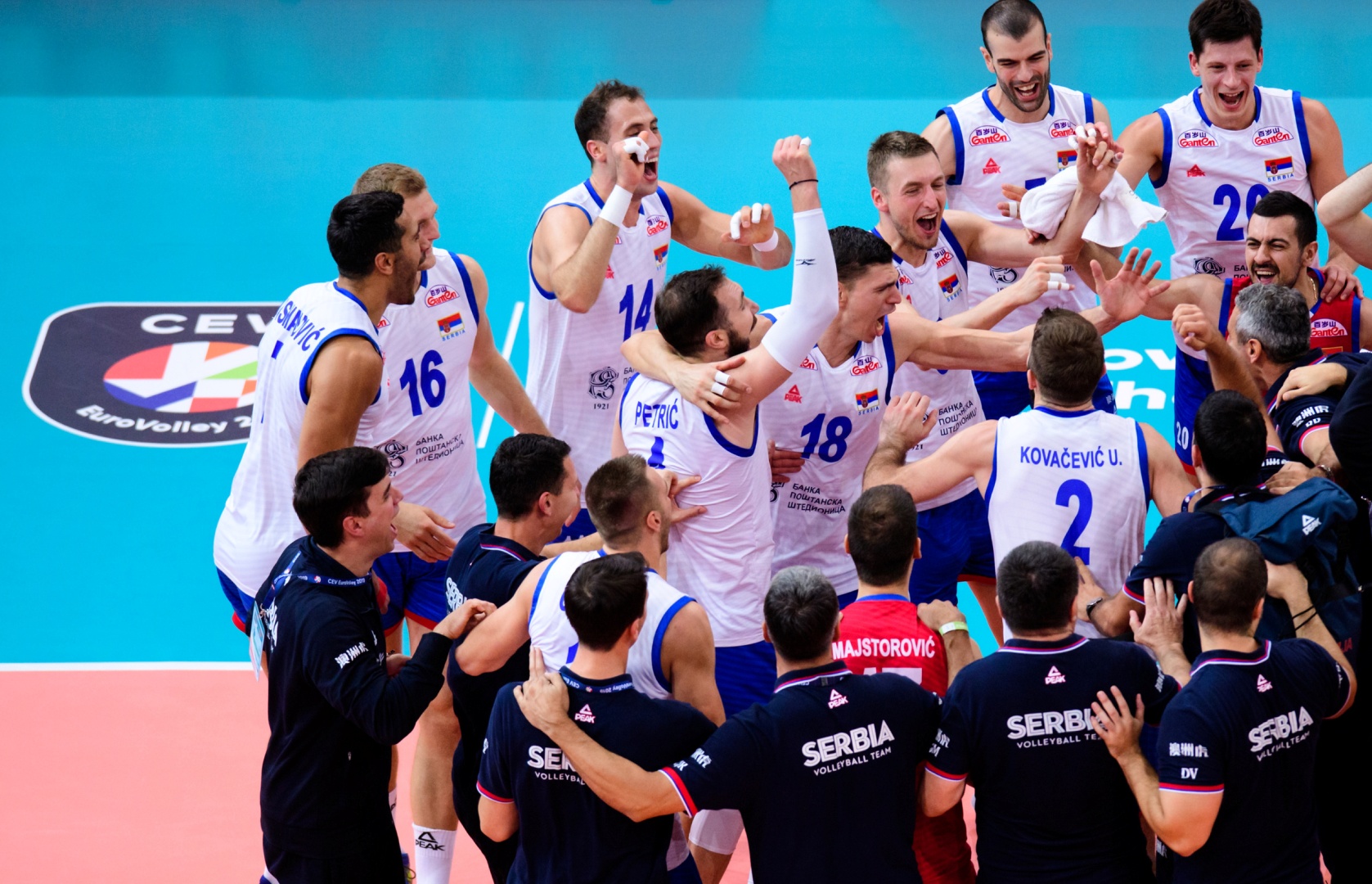 Atanasijevic celebrates the victory with his team
Tine Urnaut was not only an inspiring captain and the best scorer for Slovenia in the sensational semifinal victory over world champions Poland on Thursday, but also responsible for key points in the third and the fourth sets, which proved instrumental to the team's success. In each of these two sets, the 31-year-old outside spiker tallied seven points, including the winning spike in set three and the sizzling ace, delivering match point in set four. The 200-cm-tall athlete finished with a total of 18 points and 56% good reception.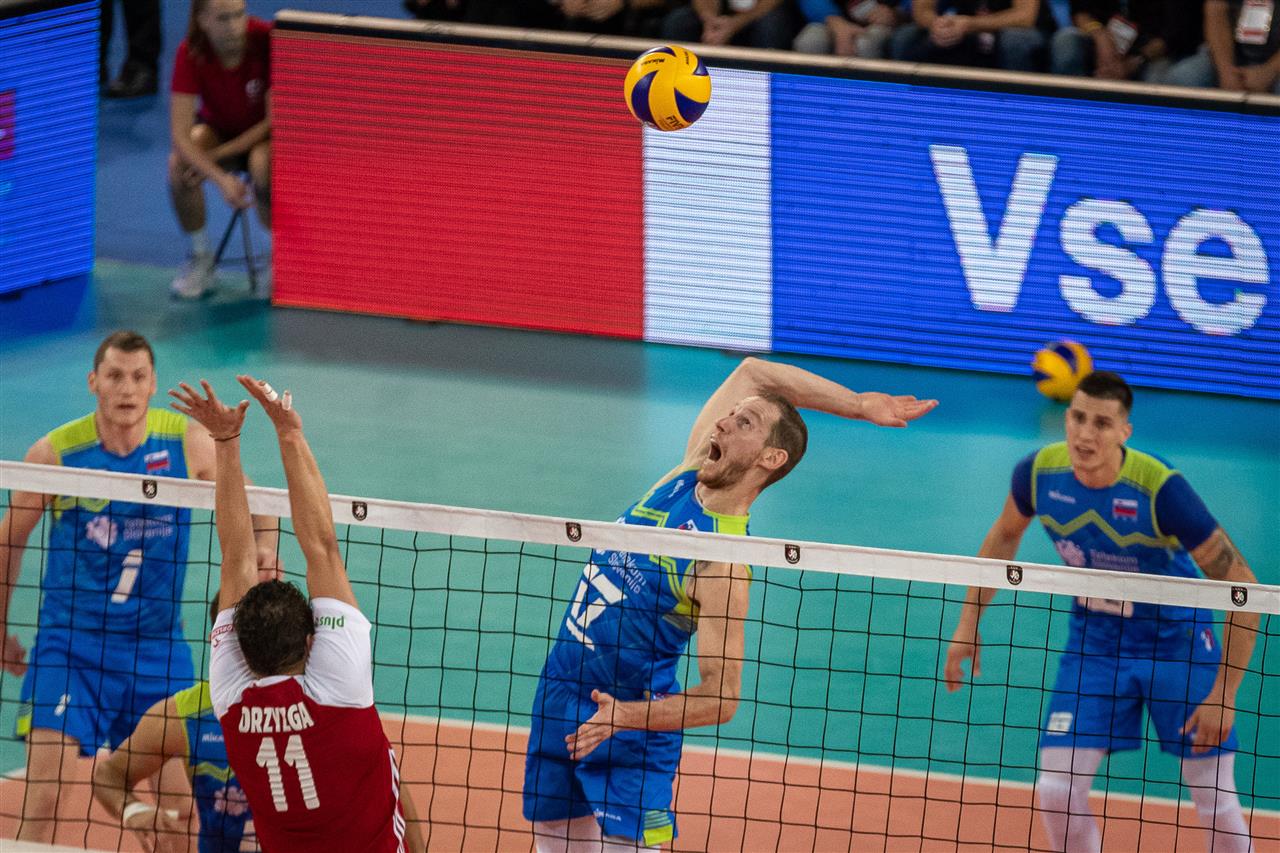 Tine URNAUT on the attack
Points
2 aces, 14 spikes, 4 blocks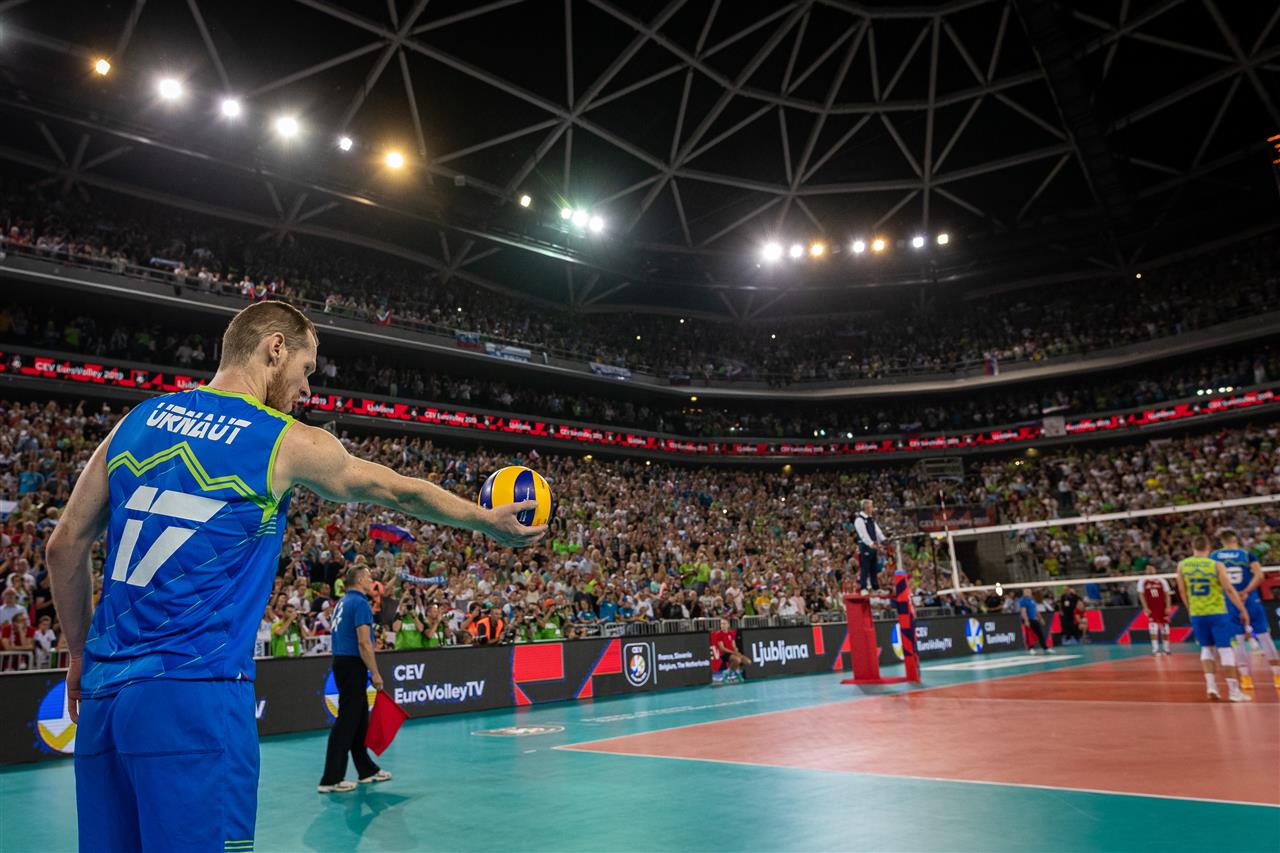 Preparing to serve