Ljubljana, Slovenia, September 27, 2019. EuroVolley is bringing together people from various backgrounds, professions, ages, genders, and also abilities, who are giving their best efforts as volunteers for the flawless execution of the biggest Volleyball event in Slovenia and Europe this year.
In Ljubljana the team of some 80 volunteers is being reinforced by the help of four members of the National Sitting Volleyball team, Tija Vrhovnik and Lena Gabršček from women's, and Tomi Jakša and Jaša Bartelj from men's team, all with physical disabilities but with great volunteering heart.
Lena Gabršček, 25-year-old Psychology master's course student at the University of Ljubljana has been the women's national team captain since the age of 14, when she first joined. Before that she was playing regular Volleyball for many years at her domestic club from Celje, despite being born without her left hand.
"I am always saying that my disability is actually my biggest advantage. Because of it I am experiencing many things I otherwise wouldn't. I am a Paralympian, I've won several medals at the European Championships, have travelled all over the world with my team and met many wonderful people and professional sportsmen, when playing this beautiful sport at the highest level."
This year Lena was 5th with her National team at the EuroSittingVolley in Budapest in July.
Tomi Jakša is a 20-year-old college freshman, joining the Faculty of Electrical Engineering. He is a member of the Men's National Sitting Volleyball team since their re-establishment in 2018, when he was undergoing rehabilitation at Soča University Rehabilitation Institute after the chemotherapies which followed the amputation of his leg bellow the left knee, because of the osteogenic sarcoma in his ankle, all at the age of 18.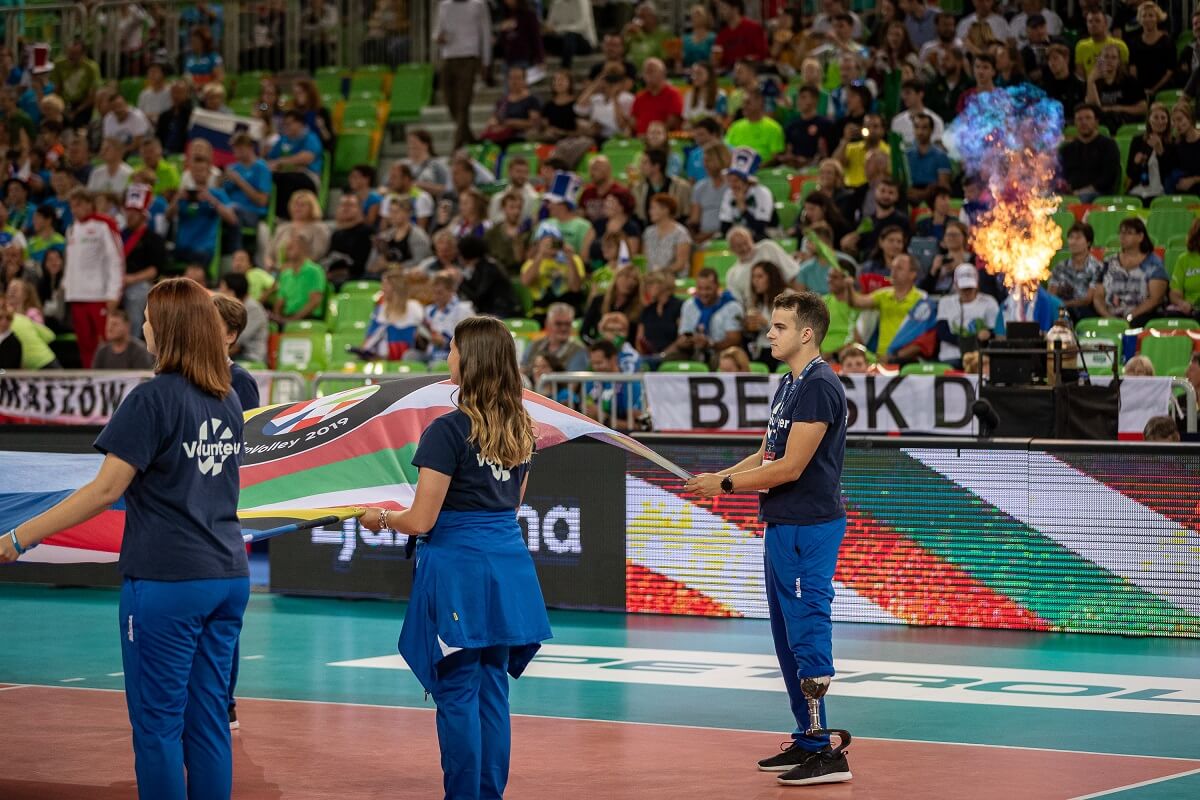 "I consider myself as an active person, I was playing football before the diagnosis. After the surgery I knew football won't be an option for me anymore, but I wanted to stay active despite my disability. Half a year after the surgery my physio recommended me to try sitting volleyball and after a couple of trainings I received a call from the National team. I've been a member ever since."
Jaša Bartelj, 33-year-old QA engineer, joined the National Sitting Volleyball team about the same time: "I think this sport found me in a way, as the head coach's assistant invited me to join the team one day when we were dining together. I took the call and today I am thankful for meeting some wonderful people, who are all trying to take the most from their different disabilities."
Slovenia's men's National Sitting Volley team was re-established in 2018 after 17 years of complete stagnation, in February they competed at EuroSittingVolley qualifications in Poreč, Croatia, and finished third and therefore missed qualifying for a spot at the big championship. Both Jaša and Tomi proudly represented their national colours.
"For me sitting volleyball is my freedom, it is my home, where I can be equal to every other person playing that sport and where nobody can judge me for my disability."
Tomi Jakša
While Tomi and Jaša are members of media volunteers team, where they were mostly providing IT, website and photo management support, Lena helped with numerous responsibilities as a part of the court managing team. "For me it was a simple decision really, I love Volleyball and having a chance to see this championship from the first row and also actively contributing to it is something I wasn't going to miss. It's just great, everything really, the fans, the atmosphere, organisation, volunteers … I love it all," Lena admitted.
EuroVolley 2019 is the first major sporting volunteering experience for the guys but Lena already gained experience two years ago at the women's Volleyball U23 World Championship in Ljubljana. They are, however, no strangers to the volunteering world as they are all actively participating in different volunteering programs in the world of their profession or passion.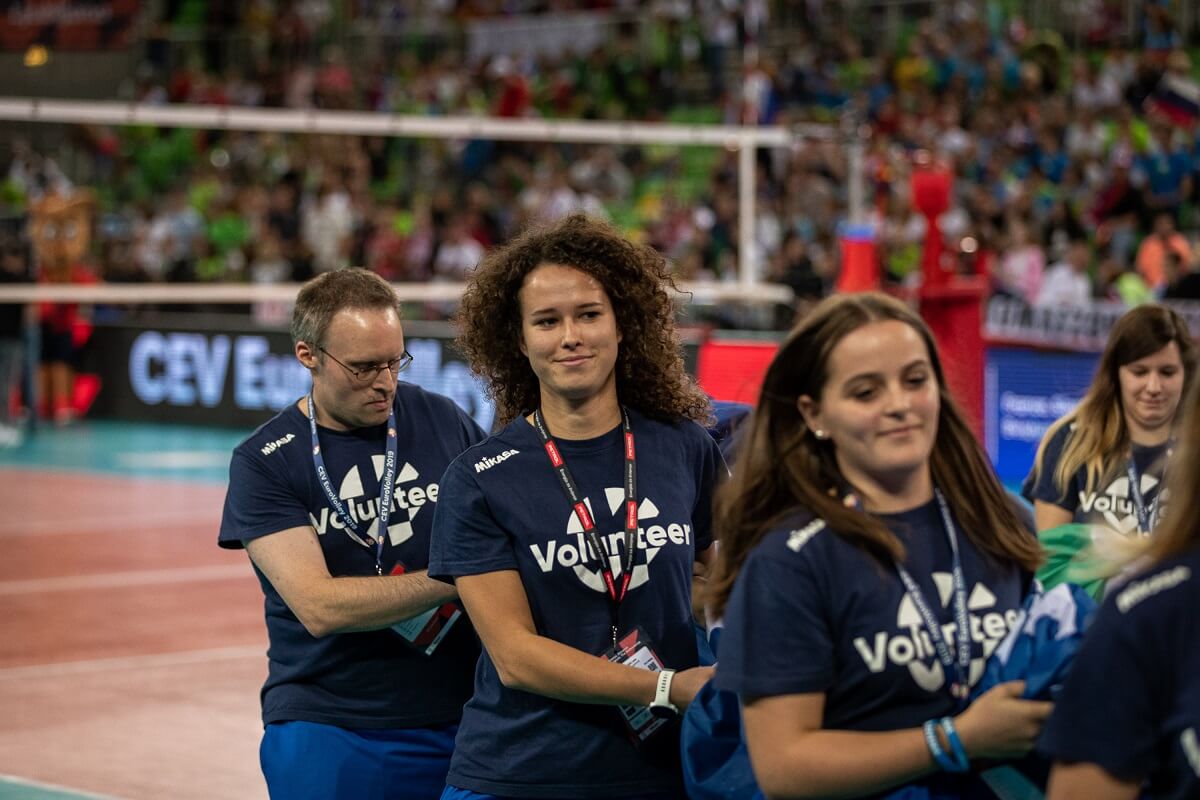 "It truly is glorious being a part of something so big! As it is my first experience I really did not know what to expect. Everything is running smoothly, no problems, or even if there were, we managed to overcome them with a smile and lot of good will."
Jaša Bartelj
"I saw the opportunity and immediately responded as I love to help other people when needed - it was the best decision of the year! Experiencing this sporting spectacle first hand, helping local organisers and meeting new people is just wonderful," concluded Tomi, as all of them will cherish all the wonderful memories for many years to come.