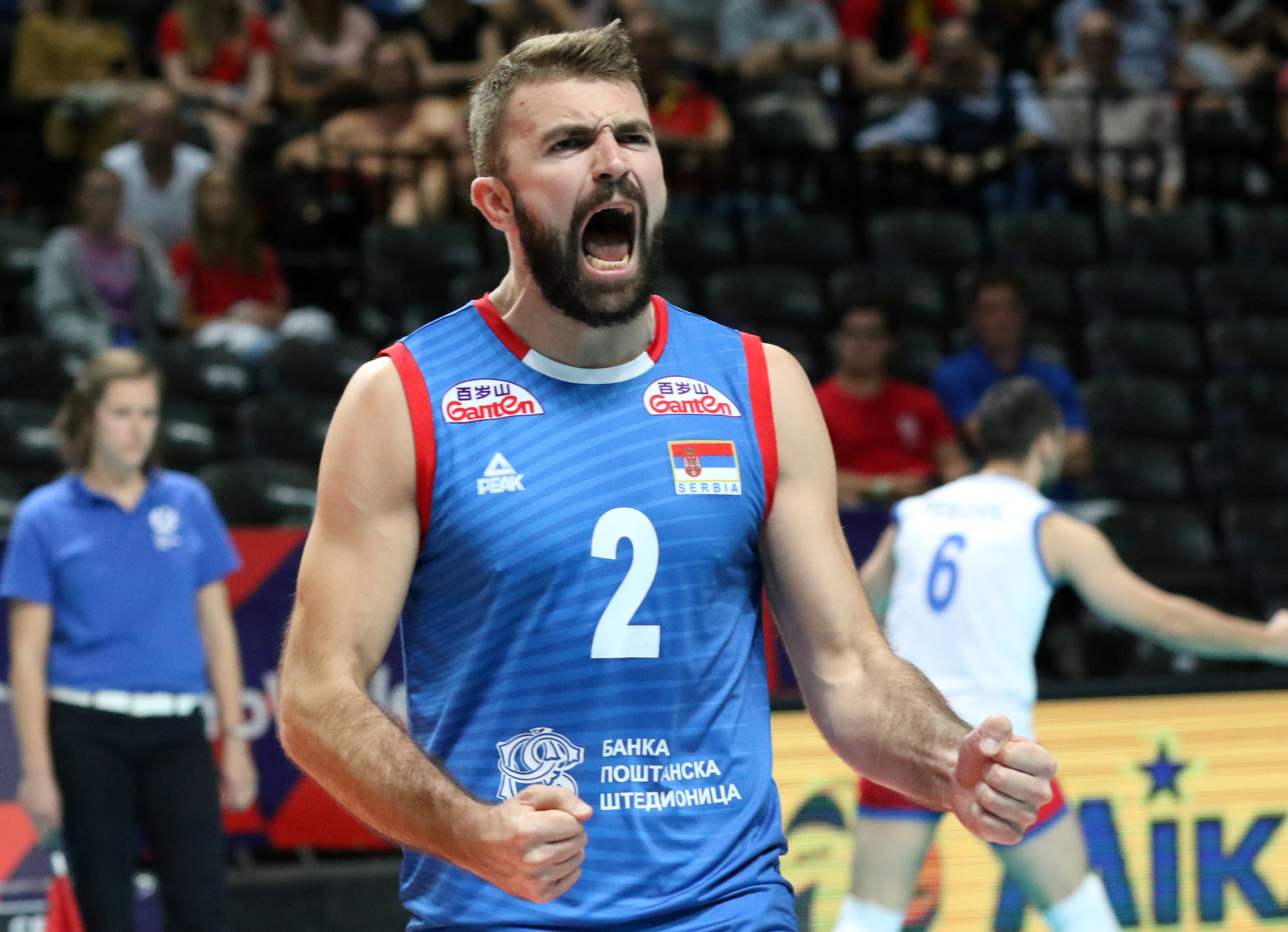 The last time Uroš Kovačević won European Gold, he watched from the bench - but this time around he took a starring role as Serbia came back from a set down to win the title in four sets - relatively comfortably.
The 26-year-old left hander was central to all that Serbia did though-out EuroVolley, showing flair and composure in equal measure from match to match.  The 197cm outside hitter was born in Kraljevo and joined the Serbian National Team at a very young age.  Now he is one of their star players both on and off the court showing calmness and versatility in all aspects of the game.
Speaking after the game Uros said: "It's so much better when you play and feel the atmosphere. I'm proud of my teammates, my staff, my country. This is an incredible experience for all of us because nobody expected us to win except us, and we did it."
Whilst frequently out scored by the likes of Aleksandar ATANASIJEVIC, those in the sport will know that Volleyball is a game about far more than just who finishes the points.  Uros offers a complete all round game, excelling in serve, reception, defence, as well as at the net with spiking and blocking.  This was the case in the final, where Uris took 20 points (2 behind Atanasijevic), consisting of 15 spikes, 1 ace and 4 blocks - while he also had a reception percentage of 50% positive and 25% excellent.
Finishing EuroVolley 2019 with 133 points to his name, and an average of 4.43 points per set, Uros was already looking forward: "Now we have the Olympic qualifier in January, with France, Slovenia, and other great teams, but if we did this, we can also do it then."