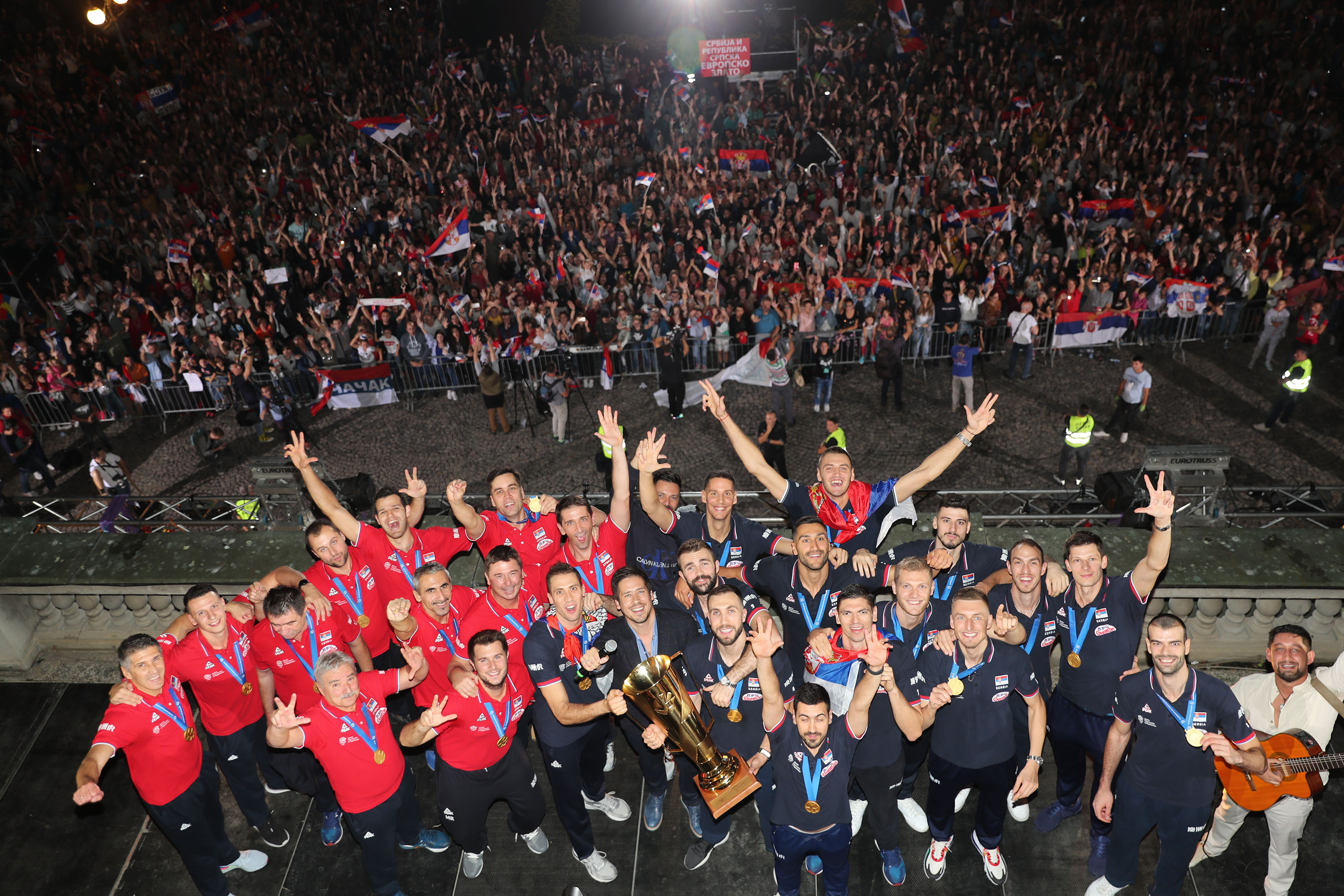 Team Serbia celebrated their EuroVolley triumph with thousands of fans in the city centre of Belgrade
Belgrade, Serbia, October 1, 2019. When the Air Serbia plane taking home the recently crowned EuroVolley Men champions landed at Nikola Tesla Airport in Belgrade, a water salute followed suit, the first sign of the immense gratitude that Serbian people have showed to their beloved Volleyball players.
Before that, while still airborne, the crew treated the players with champagne and a specially designed cake, and presented them with all kinds of gifts and memorabilia.
Mr Ivan Knežević, Secretary General of the Volleyball Federation of Serbia, Mr Predrag Peruničić, State Secretary for Sports, the representatives of Banka Poštanska Štedionica – general sponsor of the Volleyball Federation of Serbia, media, family members and a great number of supporters came together to welcome the European champions.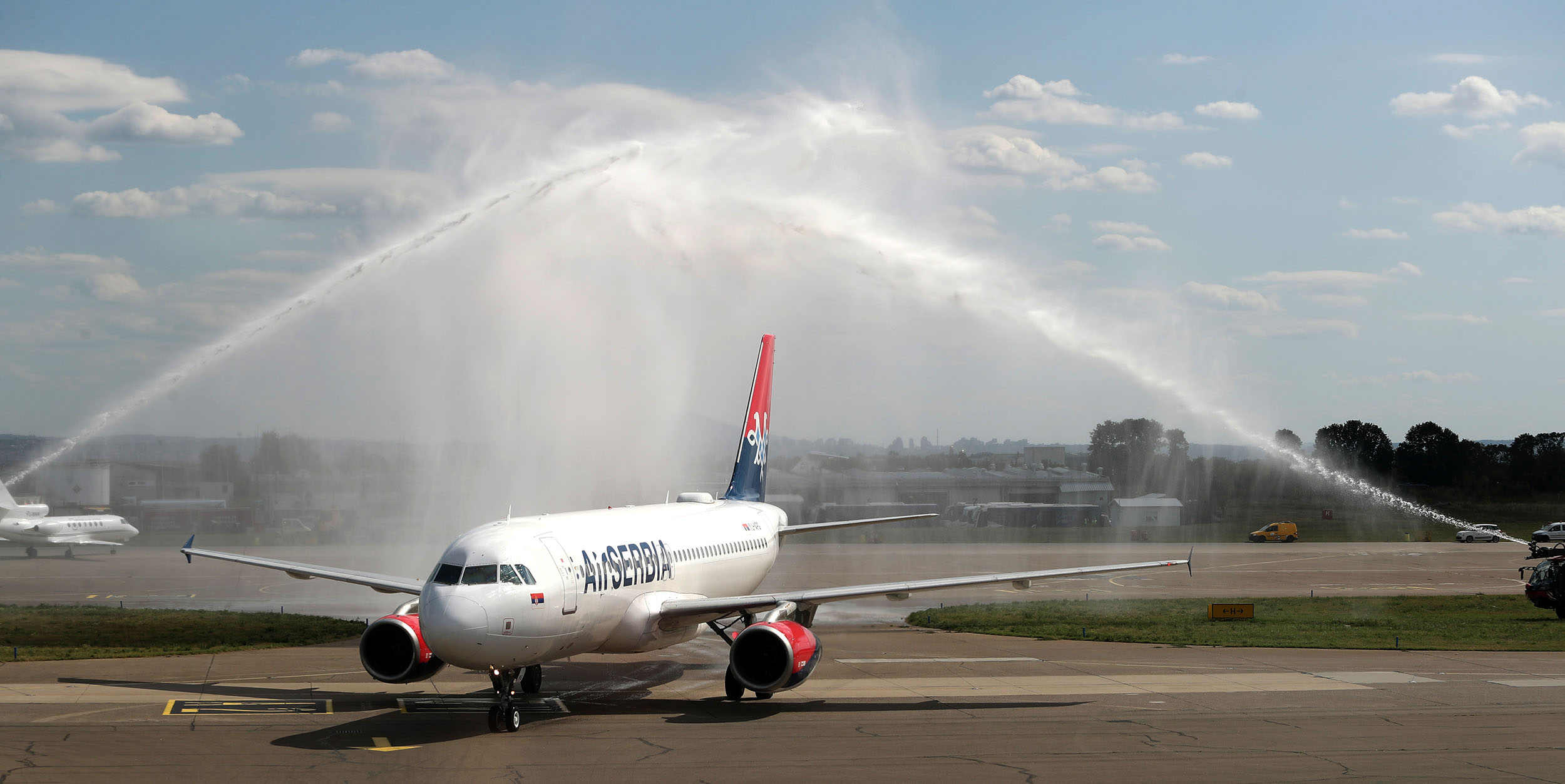 A water salute was the first tribute paid to Team Serbia upon their arrival in Belgrade
After that, the members of Team Serbia attended a reception hosted by the Serbian President Aleksandar Vučić, with a lunch organised by the Volleyball Federation of Serbia at Hotel M following next.
At the end of the day, the players and members of the coaching staff stood at the famous balcony of the City Hall, which is a traditional gathering point for all Serbian athletes to wave to the fans and celebrate when they return home with coveted trophies and medals from the most prestigious world and European competitions.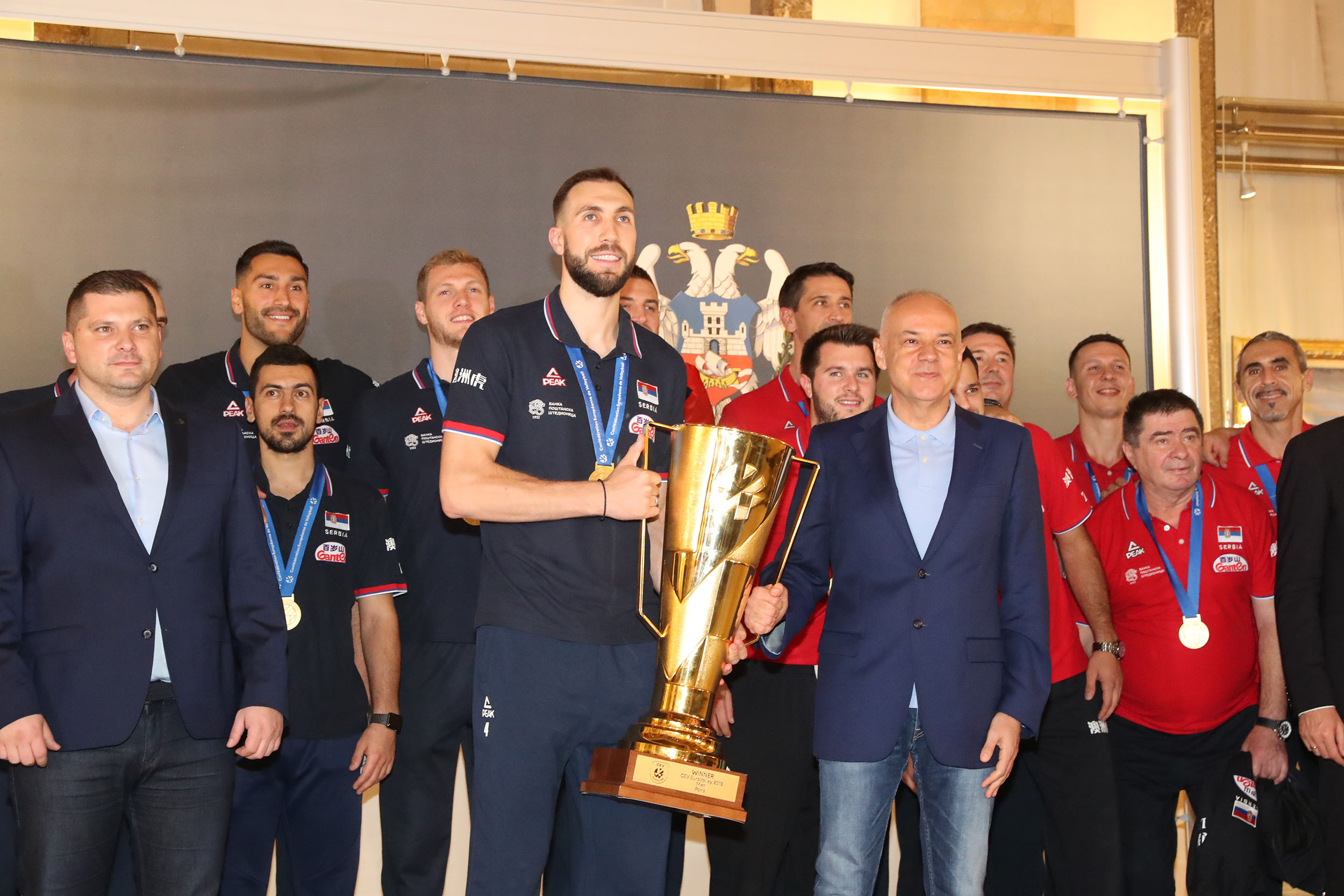 Team Serbia captain Nemanja Petric with the EuroVolley trophy
The magnificent night in Belgrade city centre, with thousands in attendance, concluded with songs, laughter, and much joy on everyone's faces.

On Sunday, Serbia claimed their third men's European title – after achieving the same feat in 2001 (as Yugoslavia) and 2011.