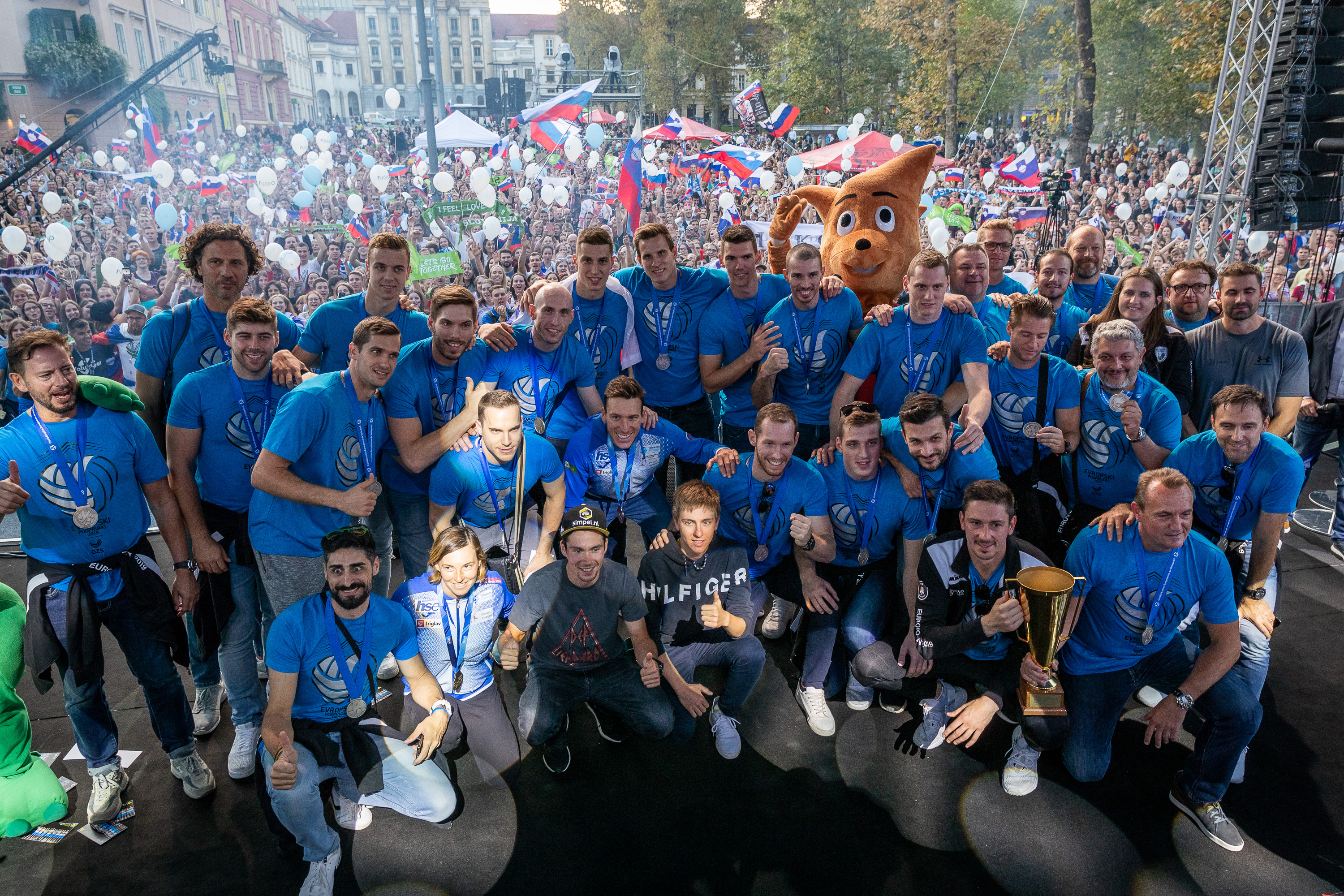 EuroVolley silver medal winners enjoy their moment of glory in Ljubljana
Ljubljana, Slovenia, October 3, 2019. Slovenia's Volleyball players have sent the entire nation into a true Volleyball frenzy, after claiming a silver medal at this year's EuroVolley. The fans came out in huge numbers to express their gratitude with multiple receptions and events held all over the country.

Already after landing at Ljubljana Airport at 1:30 am, the airport crew welcomed Team Slovenia with a water salute to show respect and appreciation for their achievement. The smiles on the players' faces got even bigger when they saw that more than 200 people had come in the middle of the night to the airport to congratulate and thank them for such incredible 17 days and all the joy they brought to their compatriots.

The celebration continued the next day with a lunch organised by the Volleyball Federation of Slovenia at Brezovica. The players were once again welcomed with a water salute and greeted by numerous children from a local Volleyball club who were extremely happy to meet with their idols.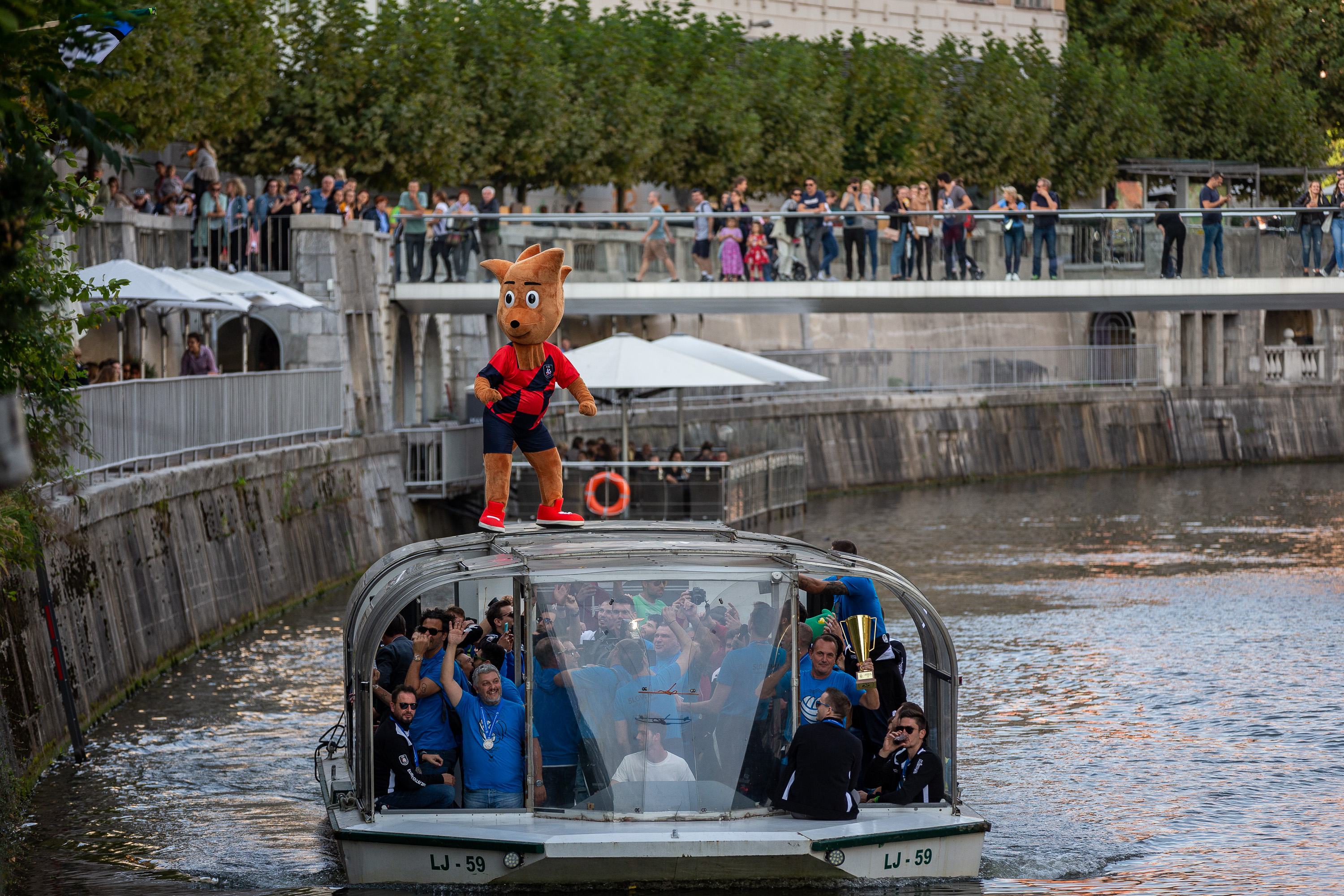 Team Slovenia escorted by ACE the Mascot arriving by boat to the venue of a public reception organised in Ljubljana

The national team then headed towards Ljubljana to attend the big reception held at the Congress Square. They arrived in style, travelling by boat on Ljubljanica River. Thousands of people came to pay tribute to their Volleyball heroes, including some famous Slovenian musicians who warmed up the crowd with their songs. Jan Plestenjak, Kvatropirci and Coto even composed a special song dedicated to Slovenia's national Volleyball team and their success (click here to watch the official video).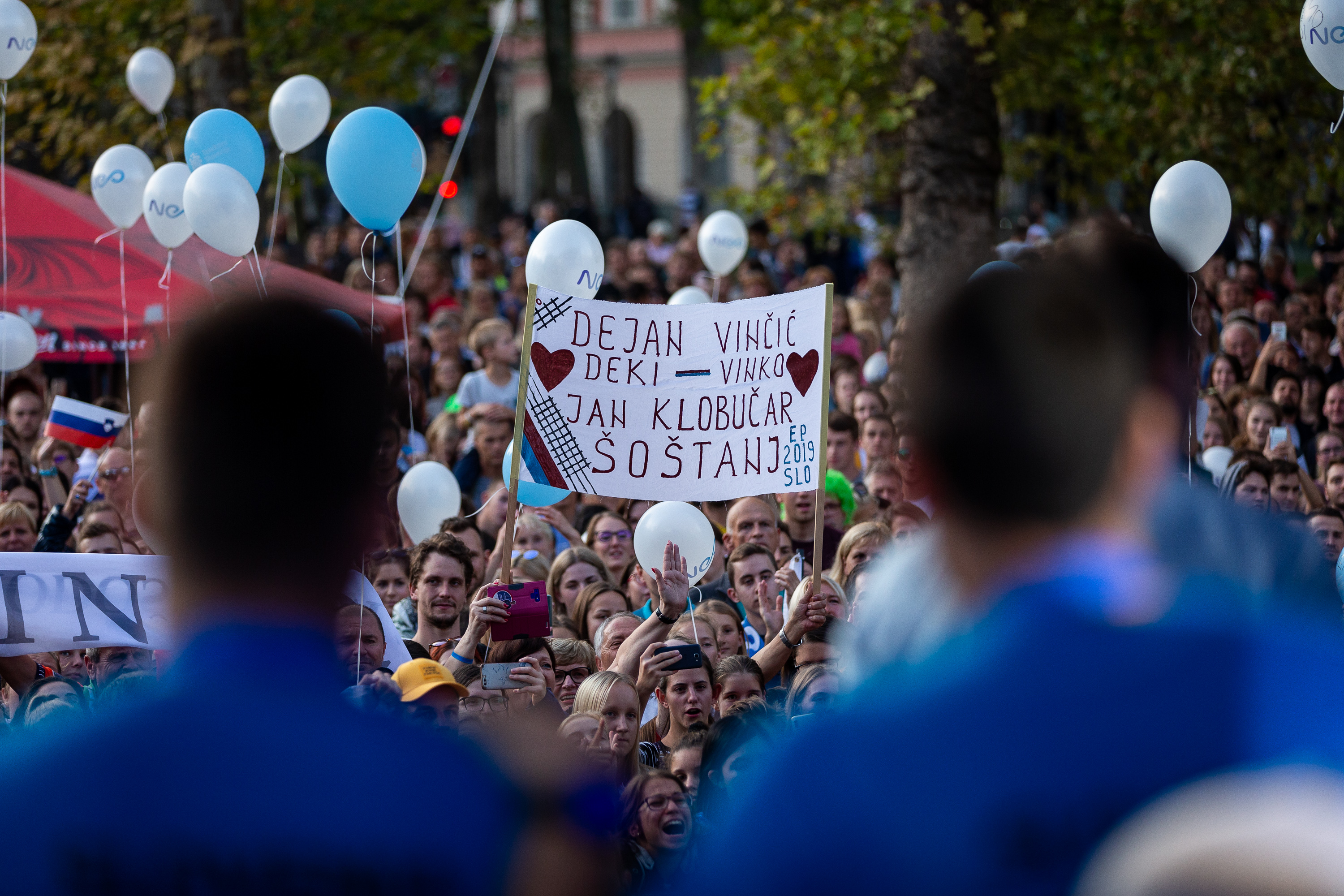 Thousands of fans joined the celebrations for the EuroVolley silver medal winners
In the following days, other local receptions took place for some of the national team members in Izola, Mislinja, Nova Gorica, Ravne na Koroškem and Slovenska Bistrica to honour Slovenia's second EuroVolley silver medal in the last four years.