Team
Team Profile
CROATIA

Address
Trg Dražena Petrovića 1 ZAGREB
Team Schedule
Previous Games
Team
Staff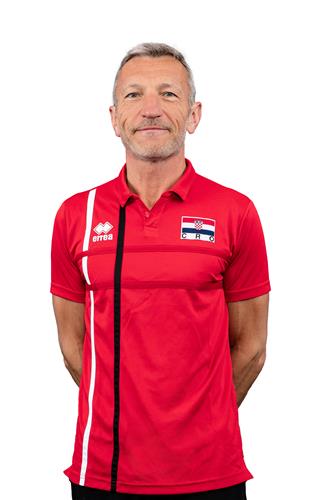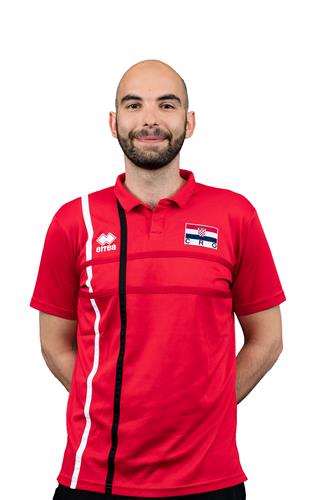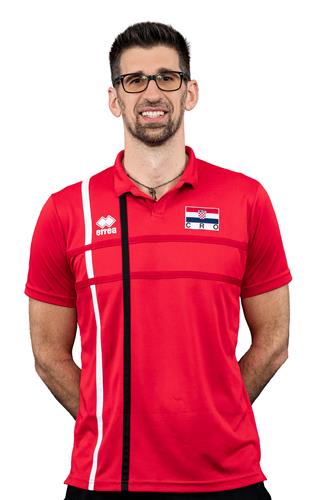 Highlights
Sweden lined up for the National Anthems
---
Highlights
Croatia lined up for the National Anthems
---
Highlights
Sweden's Jacob Link attacks before the block of Croatia's Marko Sedlacek
---
Highlights
Croatia's Filip Sestan chases the ball into the advertising panels
---
Gallery
Disclaimer
Photos featured on the CEV Photo Galleries are downloadable copyright free for media purposes only and only if CEV is credited as the source material. They are protected by copyright for all other commercial purposes. Those wishing to use CEV Photo Gallery photos for other commercial purposes should contact press@cev.eu
Match Report
CROATIA v SWEDEN

Article
Sweden made a plucky attempt to come back from two sets and managed to force a tie-break in a bid for their first win in these qualifiers, but Croatia took control of the fifth set from the onset and grabbed the last-minute which secured them second place in the pool behind the Netherlands, regardless of tomorrow's match.
Croatia's Leo Andric with 33 points, including five aces, was the top scorer of the game. Sweden's Viktor Lindberg served a match high of six aces, though Jakob Link was the best scorer of the Scandinavians with 16 points.
Sweden completed their EuroVolley 2021 qualifiers obligations winless, after four matches.
Croatia opposite Leo Andric: "The game was just too much. We had 2-0, but I don't know how, we stopped playing like we did at the beginning. Luckily, I can say, we took the fifth set, beacuase it could have gone either way. So now I'm happy, everybody's happy and maybe we have the chance to take one of the best second-place postions - but we need to take as many points as we can tomorrow."
Sweden captain Viktor Lindberg: "We had a tough game and really wanted to win but after the second we knew it was already over for us in order to go to the European Championships. I think that took some pressure off us so we could play more freely and we took the next two sets. But in the end I think Croatia are a bit more physical than we are. Our last game was less than 24 hours ago and our guys are pretty tired. Altogether not so fun to be Sweden right now, but we'll do better next time."
Read more
Points
The combined total number of points scored by both teams throughout the entire match.
Duration
The total length of the match, from the first serve through until the last point has ended.
Spectators
Total number of people in attendance at the venue – taken at the end of the second set.
Match Spikes
The combined total number of successful spikes achieved by both teams throughout the entire match.
Reception Level
An average of the two team service reception percentages from the complete match.
Net Domination
The number of successful point winning blocks of CROATIA compared to SWEDEN.
Ace Count
CROATIA number of service aces compared to SWEDEN
Error Difference
Errors leading to points of CROATIA, next to those from SWEDEN