Todor SKRIMOV


Bio
Todor Skrimov was born in Pernik on 9th January 1990. As a junior he was never really considered to become an important player for the national team. At the age of 17 he moved to France and started playing in 3rd division but was noticed by the coach of Paris Volley who invited him to join. He has played 4 seasons in Italy, before moving to Russia and since 2011 was already in the national team.
Team
Team Profile

BULGARIA

Address
25 Nezabravka Str. Sofia
Team Schedule
Previous Games
Team
Staff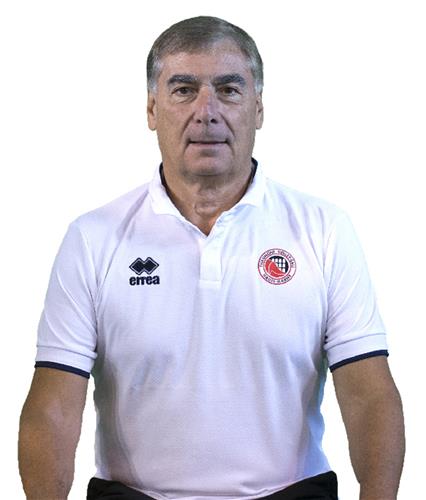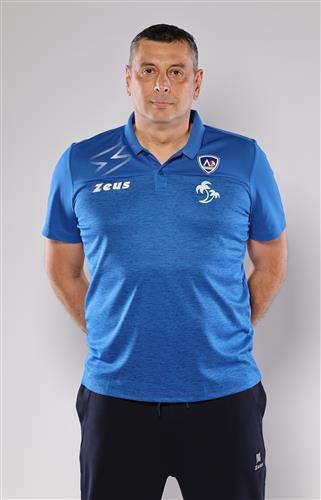 Gallery
Disclaimer
Photos featured on the CEV Photo Galleries are downloadable copyright free for media purposes only and only if CEV is credited as the source material. They are protected by copyright for all other commercial purposes. Those wishing to use CEV Photo Gallery photos for other commercial purposes should contact press@cev.eu
Match Report
BULGARIA v ITALY

The favorite of the Ostrava Group B Italy lost their first set in the tournament. Against Bulgaria they led 2:0 and after they struggled in the third, game won 3:1 (25:19, 25:18, 17:25, 25:12).
The beginning of the game was careful from both sides. Even though Bulgaria led (7:5), Italy's quality serve followed by their opponent's mistakes meant a quick turnaround (7:9). As expected, the Italian attacks were directed by opposite Giulio Pinali and spiker Alessandro Michieletto. The Bulgarians mostly relied on opposite Tsvetan Sokolov but it was not enough. The team from the Apennine Peninsula was better in reception and its attacks were more effective. They gradually created a six point advantage which they held until the end of the opening set (19:25).
Even in the second part of the game, it was equal for a long time. Later, the fans gave a huge applause to an amazing 35 seconds rally which was finished by Italian block (7:9). However, the Bulgarians had an answer as they took the lead (12:11). Italy concentrated once again, improved their receiving, and thanks to quick attacks in cooperation with quality serves turned the game around. They successfully eliminated spiker Martin Atanasov and often attacked into an unprepared defence, grabbed seven points lead (16:23) and finished the second set.
The fans in Ostrava were witnessing an unexpected third set. Italy hoped to finish the match though the Bulgarians had other idea. Aleks Grozdanov's and Todor Skrimov's service was amazing and suddenly they led 7:2. Aggressive play resulted in points as the Italians started making mistakes. They were losing by eight points (3:11) and even though they reduced Bulgaria's lead, lost this set.
This Italian squad may be young, but they are very talented and play quality volleyball. After another change of sides they concentrated and took the lead. During Alessandro Michieletto's serve Italy scored five points in a row (11:3) and broke Bulgaria's effort. Thanks to that their coach gave opportunities to other players and saved his biggest stars for the next game.
Tsvetan Sokolov, opposite: "This game didn't go well for us. You can clearly see if we play like in the third set, we can win everything. But after that our performance got worse. We must believe in ourselves even when we play against Italy. They have young team and play uninhibited. That is the way we want to play, so now it is important to forget the defeat and get ready for the next match."
Simone Anzani, middle blocker: "This game was very tough, our opponent was tough but we were very good. During the third part of the game Bulgarians served really well and also we lost some easy points. In the fourth set we came angry and focused. That was very important for us because we must increase our level match by match."
Read more
The match in numbers
Points
The combined total number of points scored by both teams throughout the entire match.
Duration
The total length of the match, from the first serve through until the last point has ended.
Spectators
Total number of people in attendance at the venue – taken at the end of the second set.
Match Spikes
The combined total number of successful spikes achieved by both teams throughout the entire match.
Reception Level
An average of the two team service reception percentages from the complete match.
Net Domination
The number of successful point winning blocks of BULGARIA compared to ITALY.
Ace Count
BULGARIA number of service aces compared to ITALY
Error Difference
Errors leading to points of BULGARIA, next to those from ITALY