Overview
It's the second day of group C in Tampere. Today Russia, one of the biggest contenders for the CEV EuroVolley 2021 title and one of the favorites for the top spot in Pool C will play against Turkey, the Champions of the 2021 CEV European Golden League. The match is expect to be a guaranteed thriller, and also quite an unpredictable game, since both teams will fight until the last point. 
Egor KLIUKA


Bio
Egor Klyuka was born on June 15, 1995 in the city of Kobrin (Belarus) and is a player of Zenit Sankt-Petersburg. With the national team he became the champion of Europe (2017). Champion VNL (2018, 2019) and a Bronze prize-winner of the European Games (2015). He also took world championship youth gold in 2015.
Team
Team Profile

RUSSIA

Address
Team Schedule
Previous Games
Team
Staff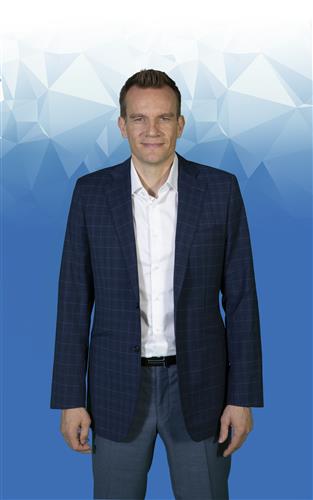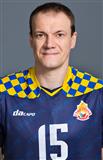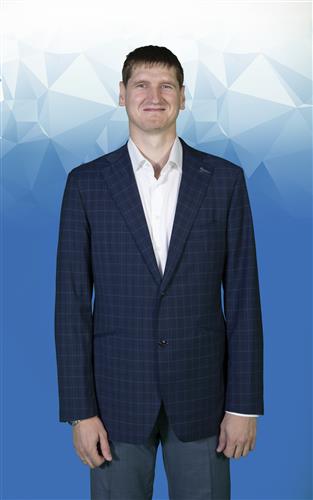 Highlights
Murat Yenipazar erupts in joy
---
Highlights
Team Turkey celebrate sensational victory over Russia
---
Highlights
Tuomas Sammelvuo
---
Highlights
Great spike of team Russia
---
Highlights
Mert Matic erupting in joy
---
Highlights
Team Turkey celebrating
---
Highlights
Ivan Iakolev celebrates after closing the second set in Russia's favour
---
Highlights
Murat Yenipazar celebrates a point together with his teammates
---
Highlights
Tuomas Sammelvuo coaching Russia for the first time on Finnish soil
---
Gallery
Disclaimer
Photos featured on the CEV Photo Galleries are downloadable copyright free for media purposes only and only if CEV is credited as the source material. They are protected by copyright for all other commercial purposes. Those wishing to use CEV Photo Gallery photos for other commercial purposes should contact press@cev.eu
Match Report
Amazing Eurovolley start for Turkey

Turkey started their EuroVolley 2021 journey with a huge and surprising 3-1 win (29-27, 16-25, 25-21, 25-19) over Olympic silver medallists Russia as they showed a tremendous amount of courage and fighting spirit in front of 1,007 spectators at Hakametsä Arena in Tampere. The sensation is even more impressive after Russia literally thumped Turkey in the second set.


A thrilling and dramatic opening set ended in a 29-27 victory for Turkey as their captain Baturalp Burak Güngör cashed their fourth set ball with an attack from the back row. Russia had their chances as well, especially when Yaroslav Podlesnykh went to serve with the score standing at 25-24 in their favour. Ramazan Efe Mandiraci set the pace for Turkey in the first set with a personal tally of eight points, as the outsiders successfully finished 62% of their attacks.
Russia found another gear at the start of the second set flying to an 8-1 lead with Egor Kliuka and Igor Kobzar standing behind the service line. Ivan Iakovlev's block ended the set clearly in Russia's favour (25-16).
Even though it looked like Russia had full control of the game, Turkey fought back with glowing hearts. They reduced their gap to one point only towards the end of the third set (20-21) with Adis Lagumdzija's attack and shortly afterwards they took the lead following three straight Russian mistakes (23-21). The next two balls went to Turkey as well, so they secured their first point of the tournament already at this stage.
Turkey edged ahead from the beginning of the fourth set and Tuomas Sammelvuo's team did not seem to find the strength to come back. Another Adis Lagumdzija's attack ended the match to start big Turkish celebrations.
Adis Lagumdzija and Ramazan Efe Mandiraci were best scorers for Turkey with 19 points each. Egor Kliuka, playing as opposite and not as outside hitter since Russia are missing both Maxim Mikhaylov and Victor Poletaev at EuroVolley, scored 20 times for Russia in their losing effort.
Read more
The match in numbers
Points
The combined total number of points scored by both teams throughout the entire match.
Duration
The total length of the match, from the first serve through until the last point has ended.
Spectators
Total number of people in attendance at the venue – taken at the end of the second set.
Match Spikes
The combined total number of successful spikes achieved by both teams throughout the entire match.
Reception Level
An average of the two team service reception percentages from the complete match.
Net Domination
The number of successful point winning blocks of RUSSIA compared to TURKEY.
Ace Count
RUSSIA number of service aces compared to TURKEY
Error Difference
Errors leading to points of RUSSIA, next to those from TURKEY
"This may look like a sensational victory because Russia is a great team and they played the final of the Olympics only a few weeks ago. However, I can stress that this is just a start and the first match of a long tournament. I did believe in my team when coming here and I still believe that despite today's good performance and victory, we can still improve our game as the competition progresses. I could sense a lot of excitement among my teammates – and this victory is another boost."
Murat Yenipazar
Setter of Turkey