Tsimafei ZHUKOUSKI


Bio
Tsimafei was born in Belarus. His family came in Croatia when he was 6 years old as his parents were working in volleyball club Mladost and he soon started to play and was everyday in the gym. He has a lot of achievements, but his favorite one is the first place on CEV Cup with Berlin. He does not have a lot of free time but he likes to spend what he has with his family and play PlayStation.
In what will be their opening match at the 2021 #EuroVolleyM, Croatia and Germany will lock horns in the first fixture of the day in Saku Suurhall, Tallinn.

Croatia participate in the European Championships for the fourth time, after 2005 (8th), 2007 (14th), and 2015 (15th). In their most recent participation, in 2015, they lost all three of their matches in straight sets, including against France and Estonia. Croatia's two European Championships match wins both came in 2005, against Portugal (3-2) and Ukraine (3-0).
Since reunification, Germany have competed in 13 of the 15 European Championships held, with the only exceptions the 1999 and 2005 editions. Their only podium finish in that period was a second place in 2017. East Germany's best result in the European Championships was a fourth place in 1967 and 1971. West Germany never finished higher than 11th (1981 and 1989).
Germany won their only European Championships meeting with Latvia, in 1995. The Germans have won five of their seven matches against Slovakia in this competition, including their two most recent in 2017 and 2019.
Team
Team Profile

CROATIA

Address
Trg Dražena Petrovića 1 ZAGREB
Team Schedule
Previous Games
Team
Staff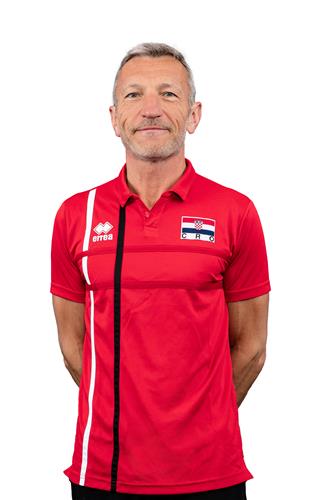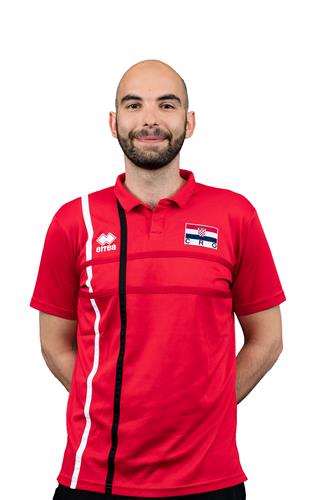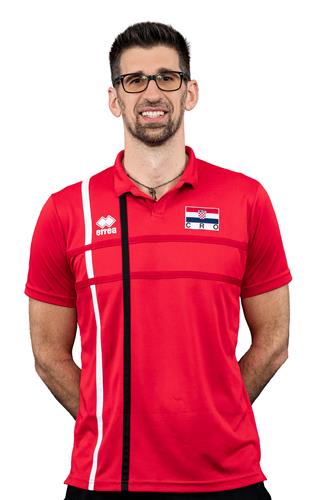 Highlights
György Grozer of GER concentrated before the game
---
Highlights
MFD-02-CROATIA vs GERMANY Coin toss
---
Highlights
György Grozer attacking against Croatia's triple block
---
Highlights
Leo Andric against Fromm and Krick's double block
---
Highlights
Kaliberda passing
---
Highlights
Croatia's head coach Emanuele Zanini disappointed
---
Highlights
Germany celebrating the win vs Croatia
---
Gallery
Disclaimer
Photos featured on the CEV Photo Galleries are downloadable copyright free for media purposes only and only if CEV is credited as the source material. They are protected by copyright for all other commercial purposes. Those wishing to use CEV Photo Gallery photos for other commercial purposes should contact press@cev.eu
Match Report
Perfect start for Germany on debut vs Croatia

After a day off in pool D, Germany and Croatia started their EuroVolleyM 2021 journey. As an expected favorite of the match, Germany succeeded to start off confidently and never looked back, taking a 3-0 win (20; 13; 19) over Croatia. 
Croatia was struggling to find their weapon against Germany's attacks, who were led by their opposite György Grozer (who has tallied a total of 16 points, 11 on attack (55%), 2 on block and 3 on service). 
Opposite Leo Andric was the only one to reach double digits for Croatia, with 12 points on attack and 1 block.
Read more
"Today, we didn't make many mistakes and 3-0 is a good start. I think we can be happy"
Denys Kaliberda
Germany spiker
"This was not our day, our game. We didn't show anything today, we just lost 0-3, very quickly, very easy. We lacked energy in our team, because that has always been our biggest weapon. But there is no time to think about this game and we need to forget it. We have to focus on the next one"
Tsimafei Zhukouski
Croatia setter and captain
The match in numbers
Points
The combined total number of points scored by both teams throughout the entire match.
Duration
The total length of the match, from the first serve through until the last point has ended.
Spectators
Total number of people in attendance at the venue – taken at the end of the second set.
Match Spikes
The combined total number of successful spikes achieved by both teams throughout the entire match.
Reception Level
An average of the two team service reception percentages from the complete match.
Net Domination
The number of successful point winning blocks of CROATIA compared to GERMANY.
Ace Count
CROATIA number of service aces compared to GERMANY
Error Difference
Errors leading to points of CROATIA, next to those from GERMANY