Barthélémy CHINENYEZE

Bio
Barthélémy discovered volleyball in Dunkerque by going to see matches with his father, He didn't start practicing until the age of 13. Six years later, in May 2017, he celebrated his first selection with the French team. He will play for Milan next year with Jean Patry.

In the second match of the day in Pool D, France will come to the court for their second 
matchup in the 2021 edition of #EuroVolleyM. 
Favorites of the group, France started on the right foot, taking a 3-0 win over Slovakia in their opener. 
Croatia, on the other hand, had a rocky start with a 0-3 loss to Germany, but then managed to beat Latvia 3-2 after a rollercoaster of emotions, nd are looking forward to showing some good performances against the reigning Olympic Champions in today's match.
Team
Team Profile
FRANCE
Address
17, rue Georges Clémenceau CHOISY LE ROI - Cedex
Team Schedule
Previous Games
Team
Staff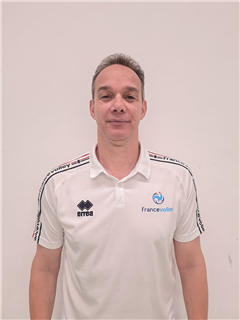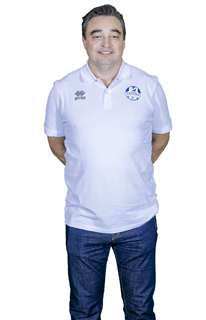 Highlights
Great lights and mapping show at Saku Suurhall
---
Highlights
CRO Sestan from place 4
---
Highlights
France coach Bernardo De Rezende
---
Gallery
Disclaimer
Photos featured on the CEV Photo Galleries are downloadable copyright free for media purposes only and only if CEV is credited as the source material. They are protected by copyright for all other commercial purposes. Those wishing to use CEV Photo Gallery photos for other commercial purposes should contact press@cev.eu
Match Report
Croatia cannot do much against France's grit

After a day off, France returned to the court in Pool D to meet Croatia. The players around Emanuele Zanini struggled to find a weapon against the skillset of the reigning Olympic champions, who left the court with a clean 3-0 victory.
France took an early lead, and their advantage continued to grow during the set. Setter and team captain Benjamin Toniutti, demonstrated once again his excellence, often leaving his attackers against a single block.
Similarly to the first set, France took off early on and never looked back. With an amazing 80% efficiency on attack, France sealed another set with a 25-16 score.
France's star players Toniutti, Ngapeth and Patry were given a rest in the third set by head coach Bernardo Rocha De Rezende. This brought some intrigue to the game, but substitutes Brizard, Faure and Louati rose to the occasion and after a tight end, Brizard ended the set 26-24 with an ace.
Despite his absence in the third set, Jean Patry remained France's top-scorer with 13 points. Croatia's opposite Leo Andric showed a good performance, being the only one in his team to reach double digits with 16 points (+11).
Read more
"Today we played our game, with seriousness but also with pleasure. Having fun is important for us, it is our characteristic. If we want to play well, we need to have fun and take pleasure in every point."
Jean Patry
Opposite of France
"I think we showed good Volleyball in some moments, and proved that we can play against a team like France as well. Some of our players got rest before important matches ahead, but we have many younger players and for them, it's a great experience to play against Olympic champions."
Tsimafei Zhukouski
Captain of Croatia
The match in numbers
Points
The combined total number of points scored by both teams throughout the entire match.
Duration
The total length of the match, from the first serve through until the last point has ended.
Spectators
Total number of people in attendance at the venue – taken at the end of the second set.
Match Spikes
The combined total number of successful spikes achieved by both teams throughout the entire match.
Reception Level
An average of the two team service reception percentages from the complete match.
Net Domination
The number of successful point winning blocks of FRANCE compared to CROATIA.
Ace Count
FRANCE number of service aces compared to CROATIA
Error Difference
Errors leading to points of FRANCE, next to those from CROATIA